Moka pot Low and High poly speed modeling
Working some props today, low poly Moka Pot coming. This will be almost my final mesh, I need to fix some details on it after the High and before work UVs.
Highpoly take me more than I imagine, but is ready and got some little issues, but was pretty easy to work.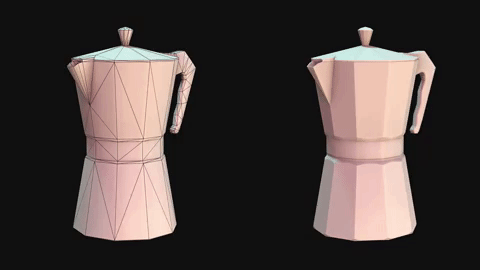 Im not an expert recording my screen I just realized I did not record me doing the UVs maps. :C But I love the final look with the texture projection, I use xNormal for the projections.
- Aender Lara
I also include here the model so you can check the Marmoset Toolbag scene, Fbx files and Normal/Ao textures.