My Hand Made Wood Prints Will Debut at the Offerman Woodshop Pleasure Faire
If you live in, or will be near the southern portion of California, you owe it to yourself to stop by the
Offerman Woodshop Pleasure Faire
on November 13th to celebrate the release of Nick Offerman's new book
Good Clean Fun
, which I did a large amount of illustrations for. There will be a bunch of woodworkers displaying their works, and I will be there too. I will be selling these one-of-a-kind wood prints exclusively at this event. The gallery portion of the event is free and open to the public. Nick's presentation later in the day will require tickets.
This will be one of the very rare times when it would be possible to buy a gallery level piece from me and have it signed by both Nick Offerman and myself. I'm also doing Bearmageddon pieces. These prints are created on repurposed wood and are very sturdy and beautiful. 
Patreon members message me if you are interested in these. $10+ monthly members who have been with me for a while will get a discount. If you want to get your hands on one I will make it happen one way or another. For now, I am not selling these to the general public except at this event. If you want to know pricing or want to reserve one email me.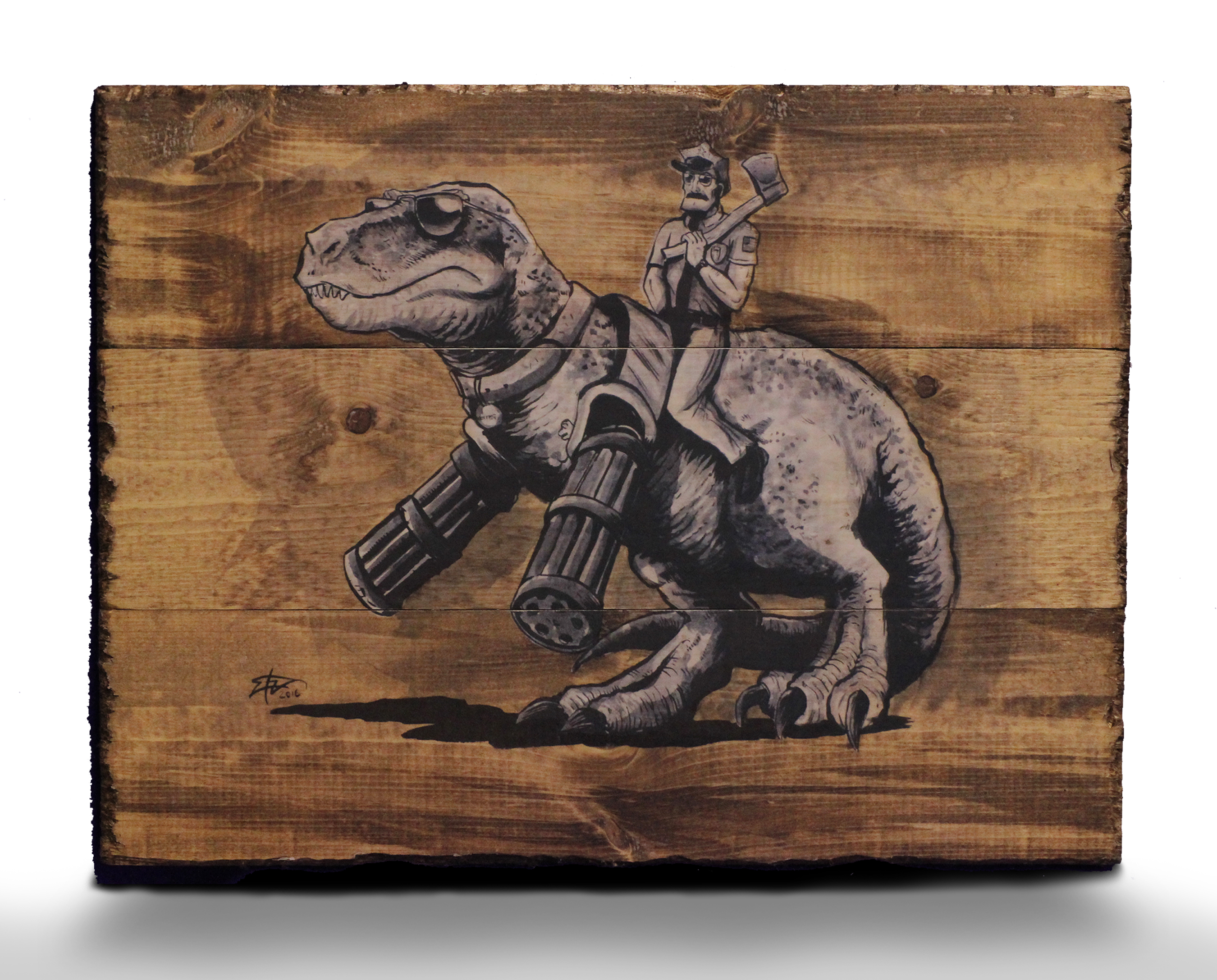 I will also have a limited supply of 50 of these posters printed on heavy stock. I will get as many as I can signed by Nick. Patreon members may contact me to reserve one to  be mailed. Members who pay $10+ per month get the posters at my cost plus shipping (message me to find out that price) and for all others the posters will be $19.50 each plus shipping if buying online. Again, these are only available to attendees and Patreon members. Patreon members who want to reserve a copy please reply to this post with "interested".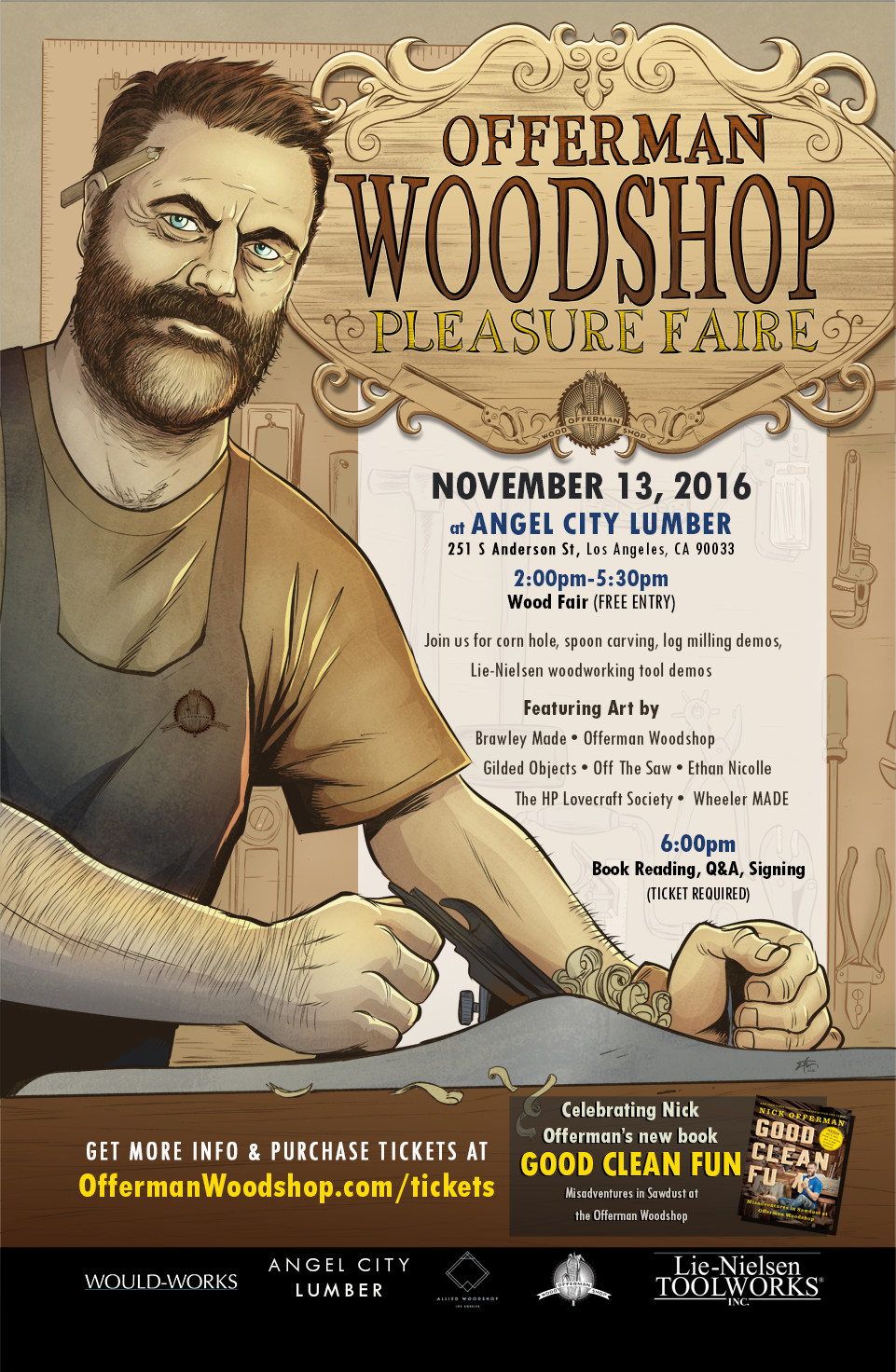 I look forward to seeing you at the Offerman Woodshop Pleasure Faire. Working on Good Clean Fun was a blast and I'm really proud of the work I was able to do in it. 
-Ethan

By becoming a patron, you'll instantly unlock access to 335 exclusive posts
By becoming a patron, you'll instantly unlock access to 335 exclusive posts