This mesmerizing thing is nearly done. The silver and gold alone will take several days, but then it will be time for the great reveal..
I'm writing more about it, pigments used  and the meaning of each of its levels in a patron-only post :)

Pledge $0 or more per month
Everyone
Pledge $0.01 or more per month
Patrons Only
Introduction
$1 or more per month

∙ 0 of 1 patrons
(This is not a reward tier! Please don't select unless you want no rewards)
In addition to the monthly rewards listed below, I offer one-off Milestone Rewards open to all tiers. These are surprises of increasing value (though I may check your preferences before sending). You'll unlock a new Milestone when your total contribution reaches each of the following: $12 — $24 — $50 — $100 — $200 — $500 — $1,000 — $2,000.

Supporter
$2 or more per month

∙ 5 patrons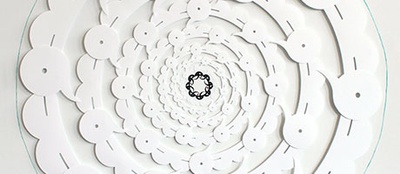 Access to Patron-only posts. So many aspects of my creative process never get shared with the public. These posts constitute an art blog I'm only sharing with you, and I will happily answer questions.
Art Lover
$6 or more per month

∙ 4 patrons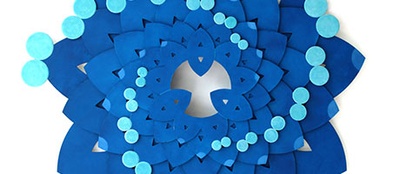 As above, plus:
A Thank You postcard, created exclusively for Patreon, with a personal message. 
Access to art/calligraphy recipes and how-tos.
Art Enthusiast
$18 or more per month

∙ 1 patron
As above, plus:
Access to downloadables such as pdfs of collector booklets (which accompany major artworks and depict their full genesis from sketch to finish), printable colouring sheets, geometric patterns, letter sets...
Connoisseur
$36 or more per month

∙ 1 patron
As above plus:
Twice a year (around the solstices), a parcel of artsy goodness (may include Art Prints, cards, booklets, and/or other paper items).
Champion of the Arts
$60 or more per month

∙ 1 patron
 As above, plus:
Four times a year (solstices and equinoxes), a parcel of artsy goodness that also includes Bits and Pieces of Art. These are bits left over from a large work, such as spare cut pieces, paper models, or even the prototype of an abandoned idea; connecting you with the completed art piece wherever it ends up.