Asking the big questions: why don't people want us to be comfy? Why are we expected to be productive in anything but sweatpants? Let your mind take in these life changing arguments.

Pledge $0 or more per month
Everyone
Pledge $0.01 or more per month
Patrons Only
ALOHOMORA!
$1 or more per month

∙ 6 patrons
Welcome to the
ALOHOMORA TIER!
You have just
unlocked
lots of behind the scenes access! 
Access to my
Patreon Only Stream
as well as our
Patreon-Only Facebook Group!
This means you'll hear announcements before anyone else. If I have a big video coming up, you're gonna be the first one to get spoilers. New merch on it's way? Not a surprise to you any longer! Ain't that cool? There will be at least one write-up every month.
YOU ALSO will receive a one-time only WELCOME package that includes a MEMBER CARD and OFFICIAL PATREON BEAN sticker!
RIDDIKULUS!
$3 or more per month

∙ 3 patrons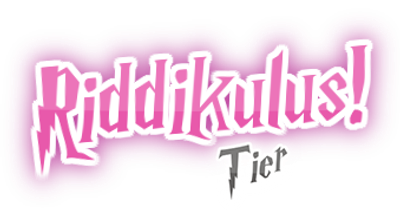 Welcome to the RIDDIKULUS TIER! That is certainly what you'll be getting (don't worry, I've found the Boggart and stashed him in the cupboard under my stairs.)

Every month you'll get a new exclusive desktop wallpaper of me doin' something funny/nerdy! The image you get will be personally embargoed by me to post until the following month so you know nobody else has it. AND you get the lower level rewards! Go you!
WINGARDIUM LEVIOSA!
$5 or more per month

∙ 9 patrons

Welcome to the
WINGARDIUM LEVIOSA TIER!
These perks are guaranteed to
lift you up.*

MONTHLY
Q&A
LIVESTREAM & SOCIAL MEDIA SUPER STAR!
Thats right, every month on the third Wednesday of the month there will be a livestream that is totally just for my Patreons answering questions, talking a bit more about life updates, acting things, cosplay shenanigans and other things your not gonna find elsewhere on my channel.  At the end of every one of my videos your social media handle will be featured (or just your name, whatever you prefer!) AND you get all lower level perks!

*remember it's levi-OH-sa, not levioh-SAH.
STUPEFY!
$10 or more per month

∙ 1 patron
Welcome to the
STUPEFY TIER!
 Once you get your rewards from this perk, you'll feel downright
stunning.
DAILY #CAFFEINEFORTHEBEANS ADVICE POSTS! Every. Single. Day. 8:30AM EST there will be a new post from me with some words of wisdom for your day. Make sure you have the Patreon App downloaded or are checking your email notifications so you don't miss these daily posts!
AND you get the lower level rewards! Go you! 
ACCIO!
$15 or more per month

∙ 3 patrons
Welcome to the
ACCIO TIER!
These perks are coming right to you. Well, in your inbox at least. 
ACCESS TO MY PERSONAL PLANNER STICKERS! You may have heard that I make planner stickers for myself. With this perk, I am giving you access to them! Every month I will share at least one of the sets I have made for myself with you. Feel free to print them onto sticker paper and use them for your planners or just to decorate stuff, because honestly they are just cute as stickers to begin with. PLEASE, keep these for your personal use only, don't distribute them elsewhere :) AND you get all the lower level rewards! Fame, you're gonna live forever!*

*Living forever not guaranteed by this Patreon perk. Sorry.

PETRIFICUS TOTALUS!
$25 or more per month

∙ 7 of 8 patrons
Welcome to the PETRIFICUS TOTALUS TIER! I have been rendered immobile by how awesome you are, so I got you these perks.

IT'S JUST YOU AND ME, BABY. Every month you and I will have a one-on-one Google Hangout video chat session (up to one hour long), PLUS you get your own special plug at the end of every video I make! AND you get all lower level rewards! How dare you even be so cool!
EXPECTO PATRONUM!
$100 or more per month

∙ 0 of 5 patrons
Welcome to the EXPECTO PATRONUM TIER! You are basically my Patronus, because you are helping me conquer my fears of not being able to pay bills in a big big way.

CARE PACKAGE AND PROMO! Every 3 months you get a small personalized care package (and since we'll be skyping, you know i'm gonna get to know your fandoms.) AND at the end of every video you will get a special shoutout where I will promo whatever you want (subject to approval). Got an etsy shop? Have a kickstarter going? I'll promote it! I will also follow you on Twitter and Instagram so we are social media besties. AND you get all lower level rewards*. You are super-mega-foxy-awesome-hot!