Nexus Talk w/Richie - Ep 57 - Thoughts on Leveling Content in WildStar
Welcome to Nexus Talk, a video series discussing the MMO, WildStar by Carbine Studios. In episode 57, Richie Procopio shares his opinions on the leveling content in WildStar.
Pledge $0 or more per month
Everyone
Pledge $0.01 or more per month
Patrons Only
Otter Pups
$1 or more per month

∙ 17 patrons
Personalized thank you message.
Gain access to my private Patreon-only posts.
River Otters
$5 or more per month

∙ 26 patrons
 All rewards from previous tiers! 
Access to Patreon-only Lens pictures & videos! 
Name listed in the thank you section of my Twitch profile.
Stand out on our community discord server with orange text Patreon role!
500 bonus clams! (One-time Twitch Loyalty Point bonus used for giveaways during streams!)  
Wizard Otters
$10 or more per month

∙ 15 patrons
 All rewards from previous tiers except bonus clams!
Gain access to a private behind-the-scenes video (at the end of each month) where I talk about the business of livestreaming on Twitch, personal stuff, and what's going on.
1000 bonus clams! (One-time Twitch Loyalty Point bonus used for giveaways during streams!)  
Sea Otters
$25 or more per month

∙ 10 patrons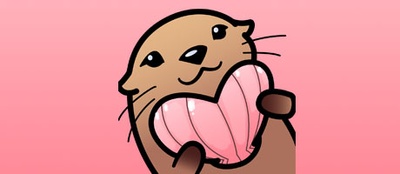 All rewards from previous tiers except bonus clams! 
Suggest a unique sound effect (subject to approval) that will automatically trigger when you first type in Twitch chat each day!
2500 bonus clams! (One-time Twitch Loyalty Point bonus used for giveaways during streams!)  
Troll Otters
$35 or more per month

∙ 2 patrons
All rewards from previous tiers except bonus clams!  
Design a custom chat command (subject to approval) that can be used in Twitch chat whenever I'm streaming. Can be a sound effect or text command that everyone can use or exclusive to just you!
3500  bonus clams! (One-time Twitch Loyalty Point bonus used for giveaways during streams!) 
Giant Otters
$50 or more per month

∙ 3 patrons
All rewards from previous tiers except bonus clams! 
One on one monthly chat on Discord with me for 30 minutes about anything you'd like: Video games, gaming industry, content creation tips, undead bovine monarchs, you name it! We can even play a game together if you prefer!
Stand out on our community Discord server with your  Giant Otter role and fancy green text!
5000 bonus clams! (One-time Twitch Loyalty Point bonus used for giveaways during streams!)  
Nom Nom Otters (USA Only)
$75 or more per month

∙ 2 patrons
All rewards from previous tiers except bonus clams!
 Homemade Cookies from Azarriia will be sent to you on the 1st month you pledge at this tier and every 3 months you remain a Nom Nom Otter. (Sorry USA residents only) 
7500 bonus clams! (One-time Twitch Loyalty Point bonus used for giveaways during streams!)  
Otter Lord
$100 or more per month

∙ 3 patrons
All rewards from previous tiers except bonus clams! 
Level up a previous reward. Design TWO custom chat commands OR extend your one-on-one chat to one hour a month!
10000 bonus clams! (One-time Twitch Loyalty Point bonus used for giveaways during streams!)  
Otter Kingpin
$200 or more per month

∙ 2 of 3 patrons
All rewards from previous tiers except bonus clams!
Sponsor a stream!  Choose what I play (subject to approval) for one 6-hour stream per month! (Not to be used to promote your own game.)
20000 bonus clams! (One-time Twitch Loyalty Point bonus used for giveaways during streams!)