Ugh. I can't believe it. The last FIVE weeks both matt and I have recorded the podcast to make sure it was recorded. This week, Matt goes sick, and I literally, literally, stop the podcast to make sure it's recording. And it doesn't record. GRAHHHH!!!
Sorry everyone. It was really good too!! I revealed the answer to the Socrates movie challenge, Hapax talked about being assaulted by a small child, then I retold her story in a sooper way. It was amazing!!! But no one recorded it. 
We'll try to record a make up podcast this weekend. Our deepest apologies. Also matt is the worst. 
Pledge $0 or more per greatness
Everyone
Pledge $0.01 or more per greatness
Patrons Only
Cheap Gringo Tier
$1 or more per greatness

∙ 5 patrons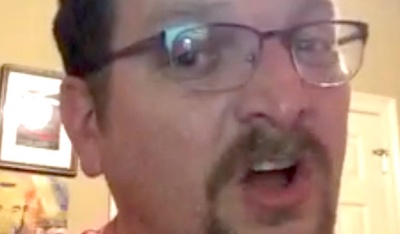 Just kidding, you're not cheap, and you don't have to be a gringo to give us a dollar. THANK YOU! As an official patron, you'll have access to my patron-only feed with project updates and content creation tips once every month. 
Weird Bird Lady Tier
$5 or more per greatness

∙ 12 patrons
For just FIVE measly dollars you'll receive access to an unlisted bonus podcasts for your ears only!! HOLY MOLY!! 
SOOPER SUPPORTER TIER!!
$20 or more per greatness

∙ 2 patrons
THe Sooper COOL tier of Sooper-Friends is so cool we're not even sure what the awards are yet!! You have to buy in to find out what's in it. I dunno. Send us ideas, we're drinking. [we don't have to call it sooper-friends, that's kinda weird.]