I'm posting five of these today to catch up on the storyline. I've scheduled the rest of September, so you'll see one tomorrow, Friday and Saturday and back on schedule. 
Pledge $0 or more per month
Everyone
Pledge $0.01 or more per month
Patrons Only
A buck a month
$1 or more per month

∙ 42 patrons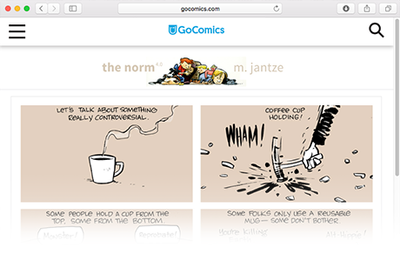 Become an official patron of the comic arts! Perk? Read
The Norm Classics GoComics
page and new
THE NORM 4.0
(Norm and Reine with kids) here and on The Norm 4.0 GoComics page, and receive EXCLUSIVE process updates here.
Pledge $5 a month
$5 or more per month

∙ 18 patrons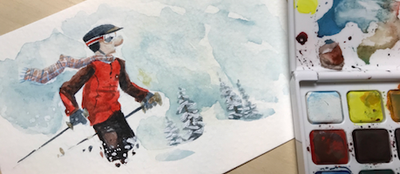 This reward gets you a monthly pass to hang out in my studio. I'll set up a YouTube Hangout or Facebook Live thing, you come by, we chat. So worth it!

Pledge $10 a month
$10 or more per month

∙ 7 of 24 patrons
Your name will be added to a monthly drawing to receive some of my
studio trash
. It could be a sketch or a receipt or even a scrap paper with math on it, but it'll be yours forever and forever! 
With less than 13 patrons, you're guaranteed to win! You also receive the benefits of the $1 and $5 Tiers.
Pledge $25 a month
$25 or more per month

∙ 6 of 10 patrons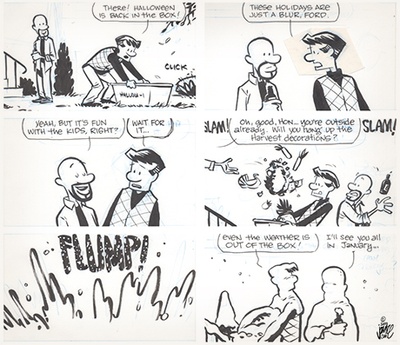 Along with the other previous pledge level rewards, you'll receive an original comic strip (one per year) with all the mistakes and tear stains included. I'll ship your strip at the end of your 12th consecutive pledge payment.