Pledge $0 or more per month
Everyone
Pledge $0.01 or more per month
Patrons Only
Discord Chat!
$1 or more per month

∙ 0 patrons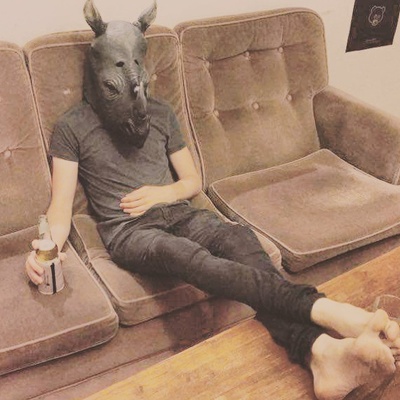 You'll also be able to chat with me and other fans in my Discord server. We'll get up to such shenanigans over there!
Access to Discord Voice Channel & HD Music and Cartoons
$10 or more per month

∙ 1 patron
As well as all previous bonus, you get his res downloads of cartoons and music and access to the voice channel on discord. Just shoot me a message about what content you want hi-res versions of (as there is alot to upload) Wooooo!
Coprolalia (Podcast I Co-host) Headshot
$15 or more per month

∙ 0 patrons
You get a copy of Giles Dodsworths headshot, signed by me.
Also you get everything from the previous tiers.
Creative Promotion
$50 or more per month

∙ 0 of 15 patrons
Plugging your creative project. I'll either plug it along side a cartoon or base a cartoon around the project.
Again, it will be at my discretion if I plug any projects that I deem inappropriate.
You also gain access to previous rewards.