The Original Rotten Melody Piano
On June 6th 2011, TheNameless uploaded a few photos for album ideas to our band forum. He told us that his great aunt had recently died and she had been living in a huge house, which even included a hall with a small stage. In a small room adjacent to the hall, Nameless found a long forgotten piano, which you can see above.
Nameless also discovered some sheep (you can see more photos in the attached zip file), but we already had a meadow album, so we focused on the piano instead. :D

It basically started the whole idea of the album and Task immediately came up with the new album's name: Piano Mayhem! And Rotten Melody.
In 2013 I began looking around for photographs of old instruments and luckily I found no.trespassing, which led to the album's cover and booklet photos.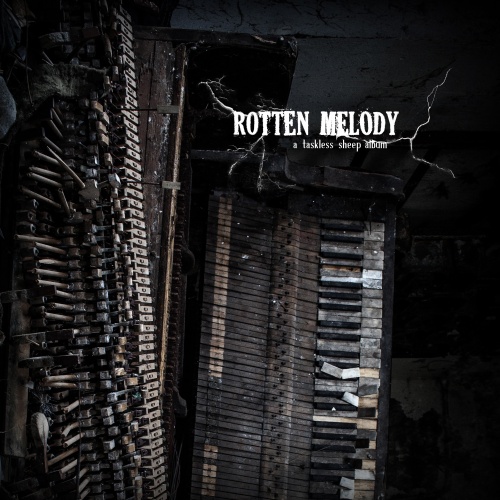 Whenever I find Nameless' old photo again, I just have to stare at it for a while and wonder what kind of people used to play on it and what kind of songs it was playing. I also think that it's probably not there anymore.
The other piano, however, is definitely gone: Last year Wilga (from no.trespassing) and I talked again. She told me that she revisited the place of the piano that appears on the album's cover, and she was sad to see that it had been completely destroyed by other trespassers.