NEW CHARACTERS!!! *does the new character dance* They're not main characters, but they do have names and things!
Here, have a super messy concept sketch of Lani: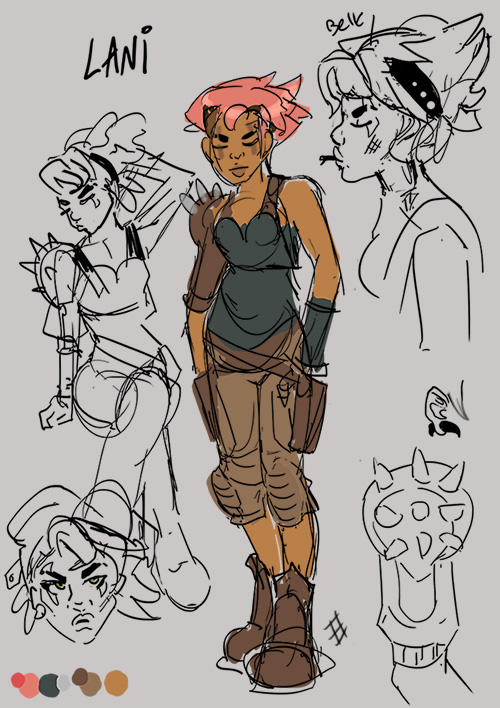 When I say messy, I mean messy. LOL. But hey, it does exactly what it says on the tin.
And she looks pretty impressed with that futuristic bike, doesn't she? I guess it looks a little out of place here... too clean and shiny.
This page took me AGES and I'm still not sure why. Comics are hard. T_T But ahhhmahhgaahhd it feels so good to get to this Chapter and the setting change, I really love this timezone even if I'm finding it hard to draw (and it's about to get even more complex soon, arrrgh).
Thanks for reading and supporting guys <3
By becoming a patron, you'll instantly unlock access to 114 exclusive posts
By becoming a patron, you'll instantly unlock access to 114 exclusive posts