Are any of you folks using the Patreon app?  
It's a pretty great way to access this feed and receive announcements via your phone, iPad, iPod. It's free and it seems to work great. And i bet it'll make it easier to chime on the various threads that here on Patreon. 
But I can't say for sure. So, someone download the (free) app and lemme know how it works from your end! 
Sleepless in West Hurley,
Mike
Pledge $0 or more per month
Everyone
Pledge $0.01 or more per month
Patrons Only
"Fireflies"
$1 or more per month

∙ 37 patrons
All patrons get access to the patron-only feed so you'll be in the loop on everything we do plus surprise streams and access to intimate webcast concerts live from our studios at Humble Abode Music. Thank you for lighting up the night, beautiful fireflies!

"Chickadees"
$10 or more per month

∙ 33 patrons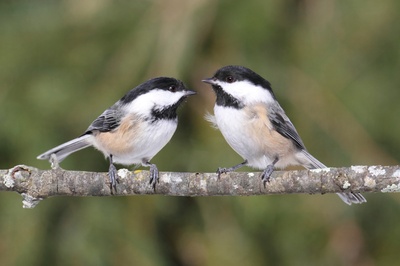 You'll be kept in the Loop, PLUS you'll receive random surprise downloads & streams (mp3's, videos, art) and CDs, posters & stickers along the way. Give us your thoughts on the new songs as they emerge and help us shape the record (or records) that are born from this process.  

"Lions"
$100 or more per month

∙ 1 of 30 patrons
You get: The Loop, the Downloads AND major Perks including guest list status at our concerts and signed hard-copies of your favorite merchandise (vinyl, t-shirts, songbooks, etc!!!) This donation will definitely help us create like never before.
"Blue Whales"
$1,000 or more per month

∙ 1 of 4 patrons
Whoa. This is a hardcore level of support. You are a philanthropist and a saint. You get the Loop, the Downloads, the Perks and everything we can give. We'll call. We'll send home-made cookies. We'll play an all-request show in your living room. You now have backstage access for life and Executive Producer credit on the album. Dream up your own special title if "Executive Producer" feels a bit corporate. How about Supreme Benefactor? Sugarplum Fairy? Earth Angel? Thank you, thank you, THANK YOU. WOW!!!