Many theaters thrive for decades, through thick and thin economies, because of 'Pay What You Can' performances. Here's why artists do it: YOU need to enjoy what we make, even when you can't afford what it really costs us to make it...or you might forget what it is you enjoy about our art when your fortunes improve.
Same here: I want to know what I'm making is being enjoyed. I trust when you can afford to support it again, you will. If you can only afford to listen or read the 80% I make free right now, that's all you need to do. If you want to help more, spread the word for me, until you can afford to give more without feeling the pinch.
I just launched a new Patron reward level. I've had some people increase their support, and others apologize me for not being able to increase support--and I hate hearing that. My Patreon is 'Pay *Only* What You Can. If you feel the pinch from your support, drop it down. If you've got the cash and value what I do, bump it up. Someone else will step up, just wait and see.
I still give 80% of what I do away free, and even if I have to slow my release schedule next year, I'm not going to stop telling these stories if you don't make me a zillionaire. I know I'm not supposed to talk like that, it might encourage people not to support me, but I don't care. 
I write good stuff. The audience is growing every month. I'd rather go slow and find a thousand one dollar backers eventually, than burn out loyal readers and listeners who think they have to carry more than they can.
Thanks, all
John
PS: Stay tuned for concept art and illustrations to drop in the feed!
Pledge $0 or more per month
Everyone
Pledge $0.01 or more per month
Patrons Only
PATRON
An easy, 1-click way to support my work. Patrons get snippets & other exclusives such as live readings, Q&A chats & other perks throughout the year.
As my patron you are helping to make the art you love, not just consuming it.  Thank you!
PATRON EXCLUSIVES:
Flash fiction & snippets
Behind the scenes commentary
SEASON PASS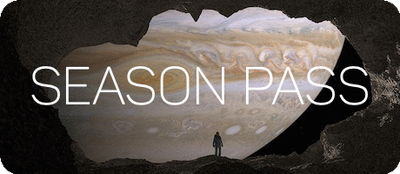 All $1 rewards PLUS:
Several podcasts a month, advance access to current serial adventure & occasional bonus scenes, sketches, concept art & more. 1 eBook a year.
MULTIVERSE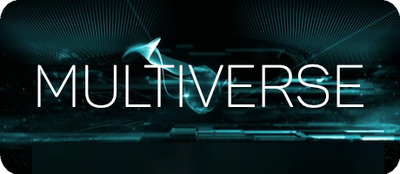 All $3 rewards PLUS: 
ALL ACCESS PASS to all published stories, plus an exclusive serial/story/scene *every* month: easter eggs, illustrations, audible downloads, bonus podcasts & ebooks.
Access to the entire Patreon archive (6+ years)
2 ebooks a year 

FIRST WAVE
All $5 rewards PLUS:
BEHIND THE SCENES PASS!
All released stories & podcasts plus behind the scenes content.
Pre-release copies of ebooks, download codes or copies of every audiobook I produce.
Exclusive naming rights yearly (to a name a character, ship, maybe even a book).
Hangouts to discuss stories, future plans, cliffhangers and fates (answers not guaranteed :)
These are folks who have really gone out of their way to help me--not just with patronage but time, dedication and support of my work and me, personally. Thank you muchly.