If you folks aren't satisfies by whatever Patreon does to fix taking too big a cut for your liking, you can support me directly using PayPal or ko-fi (a user friendly front end for PayPal, in essence). Hope this helps. I'll look at other options when the dust settles. 
Ko-fi takes to the 'buy me a cup of coffee' meme of crowdfunding. You can support people in 1 or more increments of $3. Send me 6 months or a year's worth of 'coffee' & I'll email you access to the works you support me for. Just like here only cheaper, with one fee instead of many.
https://ko-fi.com/servingworlds or https://www.paypal.me/servingworlds 
6 months (with 1 fee not 6):  
2 x $3= ($6) short stories in parts most weeks  
6 x $3= ($18) the shorts & long serial tales in parts most wks  
10 x $3=($30) shorts & serials & monthly bonuses ie audiobooks, concept art, story-bible/wiki access, more 
For a Year (with 1 fee not 12):  
4 x $3 = ($12) short stories in parts most wks  
12 x $3= ($36) the shorts & long serial in parts most wks  
20 x $3= ($60) shorts, serials & monthly bonuses ie audiobooks, stories, podcasts, concept art, story-bible/wiki access, more 
The levels work out to Patreon's $1,$3 & $5 levels, & I'll return to updating content on my website & email direct links, as well as keeping my patrons in the loop just the same as now.
Patreon makes things a little cleaner, little faster I still like their product...but my website's been preparing for this for a while now & can go further with bonus content. 
However you (and I) proceed from here...I'll make sure you get your stories without hassle & extra fees :( Thanks folks!
Pledge $0 or more per month
Everyone
Pledge $0.01 or more per month
Patrons Only
PATRON
An easy, 1-click way to support my work. Patrons get snippets & other exclusives such as live readings, Q&A chats & other perks throughout the year.
As my patron you are helping to make the art you love, not just consuming it.  Thank you!
PATRON EXCLUSIVES:
Flash fiction & snippets
Behind the scenes commentary
SEASON PASS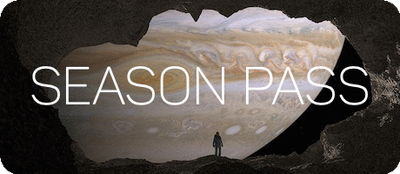 All $1 rewards PLUS:
Several podcasts a month, advance access to current serial adventure & occasional bonus scenes, sketches, concept art & more. 1 eBook a year.
MULTIVERSE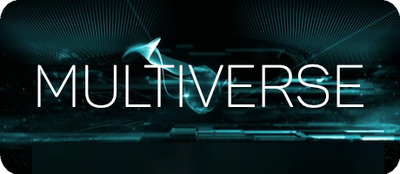 All $3 rewards PLUS: 
ALL ACCESS PASS to all published stories, plus an exclusive serial/story/scene *every* month: easter eggs, illustrations, audible downloads, bonus podcasts & ebooks.
Access to the entire Patreon archive (6+ years)
2 ebooks a year 

FIRST WAVE
All $5 rewards PLUS:
BEHIND THE SCENES PASS!
All released stories & podcasts plus behind the scenes content.
Pre-release copies of ebooks, download codes or copies of every audiobook I produce.
Exclusive naming rights yearly (to a name a character, ship, maybe even a book).
Hangouts to discuss stories, future plans, cliffhangers and fates (answers not guaranteed :)
These are folks who have really gone out of their way to help me--not just with patronage but time, dedication and support of my work and me, personally. Thank you muchly.