Pennsylvania Congressional Politics w/ Liz Bee
Patron and friend of the show, Liz Bee, came on the show to discuss her organization, Landcaster Stands Up. We also talked about the upcoming midterms and a Democratic dark horse from PA16! Jess King is trying to oust Lloyd Smucker for that seat and Liz is doing her best to make sure she's successful!
Pledge $0 or more per month
Everyone
Pledge $0.01 or more per month
Patrons Only
WIN PRIZES!!!!
$1 or more per month

∙ 22 patrons
I will draw a name from the pool of patrons when I reach 7,500 subscribers on YouTube. One lucky patron will win a TCLE sticker and coffee mug. $1 patrons also get access to the documentary I'm working on at the end of each month. 
DMV Answers
$3 or more per month

∙ 1 patron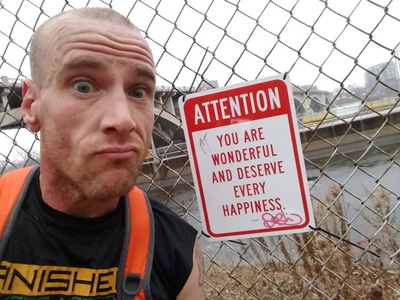 Lots of people want the inside track on questions about the DMV and the Minnesota road test and written test for their driver's license. I used to work for DPS/DVS and I know where all the bodies are buried. Pledge $3 and I'll answer your question. I guarantee I'm easier to get in touch with than Minnesota Driver and Vehicle Services. 
Pakko's Pals
$5 or more per month

∙ 12 patrons
Join me once a month and let's vibe! Come on my show and discuss your topic or just chill and shoot the shit. Requests to be on the show can be sent to
[email protected]
You're also entered into the prize drawing when I reach 7,500 subscribers on YouTube and you'll have access to the documentary.
Pakko's VIPs
$10 or more per month

∙ 0 patrons
You get all same benefits from tiers 1 and 2, plus, I'll autograph something for you and send it your way for free!