I'm just about to post on my blog.  Find out why we took the roof of my house...
Pledge $0 or more per month
Everyone
Pledge $0.01 or more per month
Patrons Only
Mates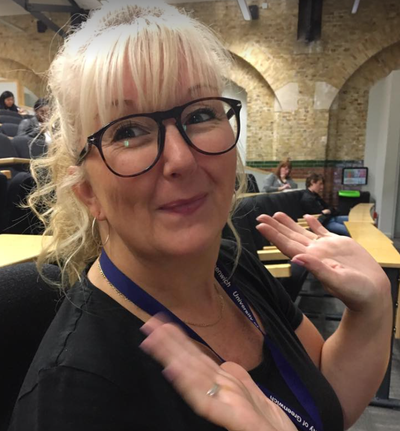 Official patron status. Find out what it's really like to be a writer. 
Within this secret part of the page you will see some of my innermost feelings as I go through this author journey.  I will be open and raw, showing you the ups and downs of a writers life.
Videos will be set to public and you will see some of these within this pledge.  Also, there will be blogs and messages for you guys to see.
Motivation will be here too.  Literally all you might want to see that isn't elsewhere on the internet.  This means you'll get access to my patron-only feed AND my endless appreciation for joining my team.
Chums
You'll receive access to an email for your eyes only, plus all previous rewards.
Want me to retweet your tweet? No problem, just let me know which one....
Great mates!
My digital books I have so far written will be sent to you via email. Want to ask me a question via email? This is the way to do it! 
If you feel you would like email coaching once a month to check in with weight/health/life goals then this is the patron for you.  
Of course you will also get my innermost secrets in the feed as all of the other patrons above. 
Fabulous you!
Fancy a little pretty note through the post from me (Handwritten?) This is the one for you.  Each month, I will send you something gorgeous for you to read!
Send me anything (you'll cover shipping costs) and I'll sign it, plus all previous rewards.
And all my digital books I have written so far, as well as any I am yet to write!
Besties
This is a terrific support and I appreciate this so very much! Thank you.
I will retweet and follow you, follow your instagram page too.  We can really get interacting online and I will pop your links into my blog for some advertising for you.  Every month, you and I will hang out on a one on one call chat, plus all previous rewards. This means we can do a bit of coaching for you too! We can talk nutrition, health, love, business or just life and the law of attraction.  You will also get the note through the post from me and special other bonuses as we can! This pledge will change your life and mine! Thank you :) I Appreciate you. Ps, want a physical copy of my law of attraction book?  I'll even sign it for you - all for this pledge x