Resident Evil 7 Kinda Sucks
Forgot to remind Patreon that I occassionally review video games.
Pledge $0 or more per month
Everyone
Pledge $0.01 or more per month
Patrons Only
Get the Podcast
$1 or more per month

∙ 2 patrons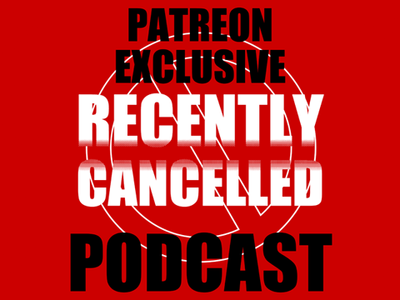 For a $1 contribution you get full access to the Recently Cancelled Podcast. Unlock the content to controversial for YouTube and explore past episodes.

Pledge $2 or more per month
For a $2 pledge, you get to name the next movie in our Netflix commentary track series. Anything streaming on Netflix is fair game.
Pledge $5 or more per month
For $5 I'll send you a personalized mini poster/postcard. I can autograph the front if requested. This will be based on $5 lifetime contribution, so once you hit $5, you're eligible.
Pledge $10 or more per month
If you conribute $10 or more I'll slap the shit out of you if we ever meet in person. My stuff is pretty good, but I don't want you paying premium cable money to watch. There isn't nearly enough gratittiuos nudity on my vlog to rival Game of Thrones.