Sample picture of my Leg Kick book.
I'm busy working on the pictures for my Leg Kick Book for MMA and wanted to share a sample with you. This one shows the rear-leg block against a leg kick targetting either the inside of your front leg or your back leg. Note the position of his right arm up high, covering him in case it isn't a leg kick, but a high kick. 
One of the reasons I started a Patreon page is to finance the equipment needed for better quality work. This picture isn't bad, but I had to photoshop it a bit to bring it out better. I also got rid of a halo artifact because of a dust spec in front of the lense. If you can spot where that one was, I'd be impressed. :-)
What bugs me the most is the shadow on the wall, due to not having the right lighting set up. Getting rid of that in every picture would take too much time for the amount of pictures I have to edit. 
My students; Jerome and Julien, were real troopers throughout the shoot. It was cold and late at night after class when we shot all the pictures. They never complained and did great. If the pictures look good, it's mostly thanks to their hard work. I only pushed the button on the camera. :-) 
Pledge $0 or more per month
Everyone
Pledge $0.01 or more per month
Patrons Only
White Belt
$1 or more per month

∙ 5 patrons
This is the entry level of support. There is no limit to the amount of patrons in this tier and every single one of you helps, so the more the merrier! With your support, I can keep my blog and videos going. Thank you!
You get:
Access to my Patreon activity stream where I post updates, pictures, and anything else I can think of that would be interesting .
Access to a private Facebook group with monthly Livestream videos and interaction with you and all other Patrons. 
Access to the full Livestream video library.
Every podcast episode, I give a shoutout to a Patron. That might just be you...
Yellow Belt
$3 or more per month

∙ 3 patrons
On top of the previous reward, you also get access to:
My private monthly newsletter with articles, videos, training tips and a lot more. 
 Early access to my blog posts. I will send you a link to a private page where you can read them before they go public.
 Early access to all  my new YouTube videos, via unlisted URL. 
 Plus all previous rewards 
Orange Belt
$5 or more per month

∙ 21 patrons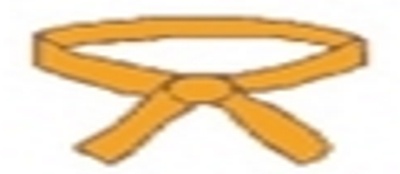 See my latest work before anyone else! On top of the previous rewards, you get
A shoutout on my Twitter and Facebook page, thanking you publicly for your support. 
A discount on my new books and videos when they are first published.
Access to a monthly 15-20 minute instructional video  (martial arts or self-defense related.) You can suggest topics for these videos and I will add them to a rolling list to choose from. 
Access to my monthly Quick Q&A videos of 10-15 minutes. I keep a rolling list of questions from Orange and Green Belt Patrons for these videos and pick one each month.  
Access to the full instructional and Quick Q&A video library. 
Plus all previous rewards 
Green Belt
$10 or more per month

∙ 9 patrons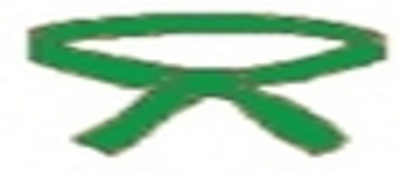 At this level, we start the training and instructional material. You get:
Every month, I will create a 10-15min. Violence Analysis video, breaking down footage of an actual street fight or other type of violence caught on video. My analysis covers the key factors involved and the lessons you can use for your own training. 
I'll be active in the discussion of each video, answering questions.
Access to the full Violence Analysis video library.
Plus all previous rewards
Blue Belt
$25 or more per month

∙ 3 of 100 patrons
This is where we kick it up a notch!
Access to a monthly 30min. Q&A video. You can ask questions for me to answer in these videos. 
Access to the full 30min. Q&A video library.  
As long as you're supporting me at this level, you'll receive an electronic version of every new book I publish. 
If you are at this level for at least two months,  you also receive a paper version of every new book I bring out.
Your name in the acknowledgement section of those new books. 
You can suggest topics for videos, blog posts and articles. 
Plus all previous rewards 
Black Belt
$125 or more per month

∙ 1 of 3 patrons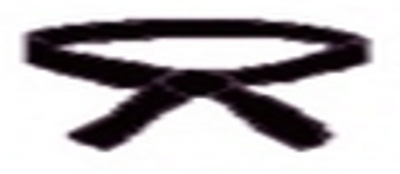 You become a member of my Advisory board:
Access to a  monthly, one-hour, private video conference call. Just you and me.
I share my work-in-progress with you, both my writing and videos. You can give input and feedback before the final version is published. 
Plus all previous rewards  
The Benefactor
$500 or more per month

∙ 0 patrons
I debated for a long time before I added this reward tier. I learned of it via other creators on Patreon and apparently, there is demand for this kind of set-up.
I obviously don't expect anyone to  support my work on a continuing basis for such a large amount. If it does happen, I will be flabbergasted, speechless and humbled all at once. 
The way I view this instead is as a one-time contribution from someone who likes my work and wants to help out big-time, just once: sign up at this level and then sign off one month later. 
Again, I don't expect this to happen at all. If it does, that would blow my mind.