For behind the scenes art and commentary, contribute to our patreon :)
Pledge $0 or more per month
Everyone
Pledge $0.01 or more per month
Patrons Only
The Dollar Drivers
Contribute a dollar and become a patron! All backers get their names printed in the physical copies of our book collections as well! Thank you!
The Five Buck Brigade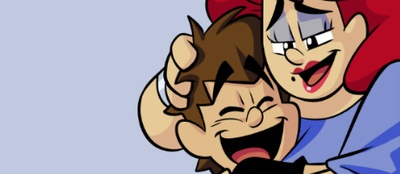 Everyone contributing $5 or more will get exclusive updates that could range from first looks at upcoming comics to free wallpaper art!  This is in addition to your name appearing in the special thanks of our book collections! Thank you!
The Tens
Everyone who contributes $10 or more will not only get the previous exclusive updates, but we'll also provide early access to new characters we create and open upcoming storylines for feedback and discussion! Additionally, all $10+ backers pledged longer than 8 months will get an annual autographed copy of our newest book with a hand drawn original pencil and paper sketch autographed by Simon! Thank you!