Another day, another release. This one, nobody asked for but me, and it's a nice, slow, sensual song to listen to. I tried to emulate as much of it as I could in my acapella style, and it's come out satisfyingly enough, all things considered. I hope you enjoy this as much as I did making it.
Pledge $0 or more per month
Everyone
Pledge $0.01 or more per month
Patrons Only
snek
$1 or more per month

∙ 3 patrons
Influence my creativity on Discord!
Pledging just $1 means a lot to me, and for that I'll give you a deep look into my workflow! You'll get the Patron role on my Discord server, so everyone on there can tell right away that you're helping me out. That role will give you access to the patron-exclusive rooms there, which in turn will let you see my WIPs, give suggestions on them, and talk in a slightly less crowded environment than the general chat if need be.
syurpunt
$5 or more per month

∙ 6 patrons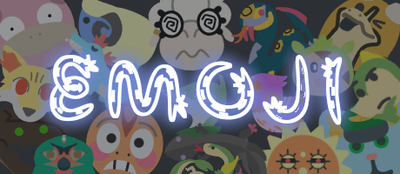 Custom emoji and a raffle!
Supporting me at this tier means you'll get a custom emoji made for you every month! You'll be able to demand an edit to any current emoji into anything you want (within reason), and I will stream it being made for you. In addition, you'll be entered into a raffle each month for a small musical demand of at least 30 seconds. Make it count if you win!
vipah
$20 or more per month

∙ 0 patrons
Make me sing!
This tier is a chance for you to make me sing the dumbest (or the best) things you can think of! You'll be able to provide me with a sentence or phrase every month, and I'll try my best to make it into something musical. This could end up being as short or as long as it needs to be, so if you have a style you'd like me to try it in, tell me that too!
cober
$50 or more per month

∙ 0 of 2 patrons
One full musical demand a month!
If you pledge this much money to me, you get one whole musical demand from me, at least a minute long, which I will attempt to the best of my ability to fill! I don't care what genre or style you want me to try to emulate, because while I know I can't do everything, it would certainly be fun to see how close I can get! Only two slots for now!