This is another song from Wassaliens, produced as ever in 1998-9 by Dan Bennett for A Bear Peering Round A Rock Studios in Guildford. Present and performing were me on vocals, Dan himself on accordion, Mike Whitaker on guitar, Simon Fairbourn on bassoon, and Tim Walker on percussion, with the entire chorus (some or all of Diana Bass, Dan, Paul Bristow, Simon, Rhodri James, Talis Kimberley-Fairbourn, Tom Nanson, Chris O'Shea, Teddy, Tim, Anne Whitaker and Mike).
In Brian W. Aldiss's Bury My Heart At W H Smith's, he quotes Barry Malzberg lamenting the fact that most people prefer to read popular trash rather than the high-toned literary experiments produced by such writers as, er, Brian W. Aldiss and Barry Malzberg. 
"You starve us, he said. You starve us." 
Having myself a marked preference for stories with comprehensible plots, characters with whom I like to identify, and, if not an actual happy ending, at least a feeling that I have taken away something worthwhile and positive from the story--in other words, popular trash--I wrote this. It may err in the other direction a bit--there are kinds of popular fiction which I think go a bit too far in underestimating the intelligence of the public--but I am still dead set against snobby, cliquey, arty-farty elitism, and until art is no longer treated as an industry (come the day) it will still be true that what puts food on the table is bums on seats, laddie. You can rail against the reality all you like, but in the end you either write what they want you to write (assuming they will actually comment and tell you) or go and do something else for money.
Anyway, I think I made a reasonably fun song about it, and Brother Forebrain's turn on the bassoon is worth it on its own. Enjoy.
Pledge $0 or more per month
Everyone
Pledge $0.01 or more per month
Patrons Only
Become A Patron Unlock exclusive content and join my community of patrons. Thank you!
Access to patron-only content
Connect with other patrons
Plus all previous rewards
Delving into the Archives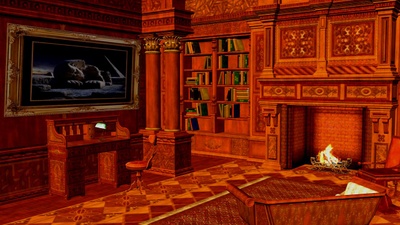 I have stacks of old writings scattered all over the place, some from before there was an internet. Just for you, I'll dig out the best pieces, spruce them up and post them here, in addition to new stuff. Who knows, something may spark a new idea!
Signed Digital Poster
I'm not too sure how you go about signing a digital poster, but I'll work it out. Pick any poem or lyric, or even a prose piece, and I'll design something tasteful and send it to you.
Signed digital poster
Plus all previous rewards
Name In The Credits
As a patron, you'll be recognized for making my work possible.
Credits on upcoming piece
Plus all previous rewards
Tuckerisation
The late Wilson Tucker used to include his friends as characters in his stories. Pledge at this level and I will include you as a character in an upcoming tale. Let me know if there's anything you'd rather I didn't do to you in the process...or not...
Personalized Poem
I'll write a poem, just for you.
Personalized poem
Plus all previous rewards