I just went three whole days not writing the Sonic Unleashed review because I was trying to finish UnWiished, but I gave up once I got to the Dark Gaia boss. Yep, right at the end I stopped playing it. I'm so damn confused as to why critics gave fair scores to the Wii version yet they gave the HD version so much shit. Yeah yeah, the QTEs are lame, but I'm able to get past them. Sigh... I'm gonna briefly talk about UnWiished in the review and then I think I'll take it to a video store and trade it in. I'll give Sonic Unleashed on Wii that: I won't toss it in the trash, but I'll at least trade it in at a video game store.
Anyways... The writing process for Unleashed is getting back in order. So far I wrote about the storyline and voice acting, now I just need to talk about the gameplay and the levels (along with the top notch music and the oh-so beautiful graphics, bless you Hedgehog Engine). These three days of loll have been rough, thankfully I've got this little guy here to cheer me up. :)
Pledge $0 or more per month
Everyone
Pledge $0.01 or more per month
Patrons Only
Mah dude
$1 or more per month

∙ 6 patrons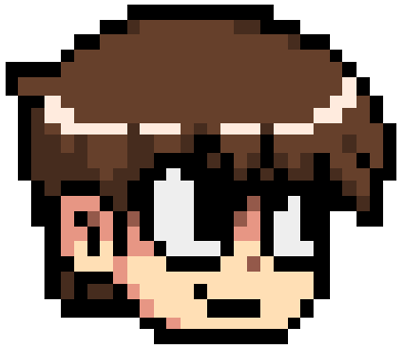 You'll get to see early concepts for thumbnails, plus occasional schedule and/or project updates. You'll also get an invite to my Private Discord server!