A very special thanks and shout out to project member DaVaun Sanders for finalizing our master gear list.  After library checks and yet even more models on the way, standing count for the complete inventory for all characters - including DLCs and in the shop after release in 2018 over the following year - we are hoping to offer:
380 Weapons, 210 Clothing Items, 175 Basic Gear items, 30 Cybernetic Enhancements; and a crafting system with over 700 raw materials and components.
We plan to start small and get all of our systems working together and tested in alpha over the Summer before pushing for a Kickstarter later in the year or early next year to go along with our Steam Greenlight Campaign and the release of at least 2 other SQ Project related e-books. You'll hear more about those soon as well.
Thanks to everyone who has supported us through the journey, we're in the home stretch.

Twitch TV: www.twitch.tv/sqproject
Twitter: @Cheshire3D
Hit us up on Facebook: www.facebook.com/SQProject
Help us out on Patreon: www.patreon.com/SQProject

Pledge $0 or more per month
Everyone
Pledge $0.01 or more per month
Patrons Only
Brood Booster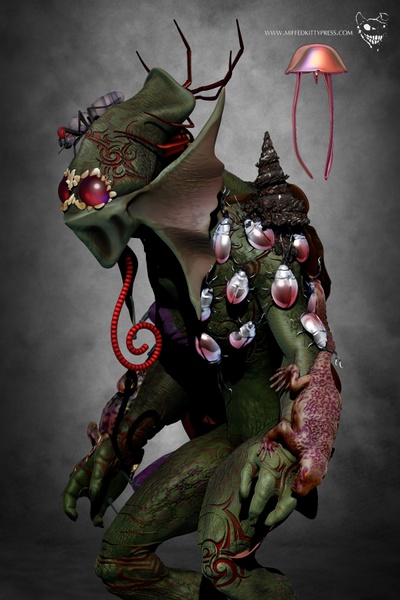 As thanks for helping us out (and we know every little bit does) you will be given later access to the beta when we open it up in early 2019 and an in game Badge.

Your name will be in the credits.
Soldier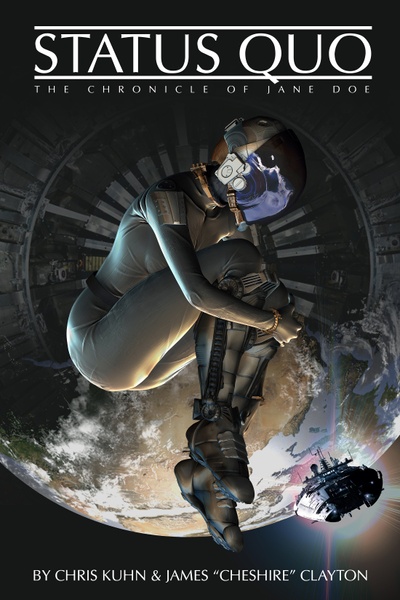 As thanks for helping us out you will be given priority access to the beta when we open it up in early 2019, and a second in-game Badge to show the world you were a Soldier from the beginning.  
For this tier, you will also receive a copy of our first novel, Status Quo: The Chronicle of Jane Doe (PDF format), released in July 11th, 2017.    
Your name will be in the credits of the video game and books.

Music Lover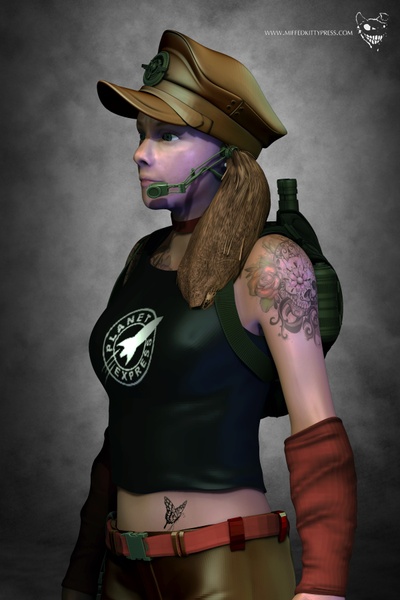 Instead of opting for a bonus character or books, some people just want music, and we're ok with that!  This reward tier includes SQ: Jane Doe as part of the Soldier rewards, -AND- both volumes of our original video game soundtrack, scheduled for release and delivery in December of 2017:  
Soundtrack Volume 2

This reward DOES NOT include the bonus character Abanshi.
Specialist
All of the Soldier rewards, and advanced access in the video game to the Bonus Race: The Abanshi.
The Abanshi can pilot any vehicle, use any weapon, and use powerful psychic Leeching to steal Health from enemies.
For this tier, you will also receive a copy of the Status Quo: Chronicles of a Universe at War 5th Edition Roleplaying Game (PDF format) when it is released in January 2018.  
Status Quo: Chronicles 5th Edition January 2018  

Early Beta access, a novel, roleplaying book, and a bonus character in the video game make this an incredible value... and you still get your name in the credits!

Lieutenant:
Captain
Admiral
All of the lower rewards included.
Donating $100 or more a month will get you access to our Admiral Program.  
Put simply, all in-game items will be accessible, even at first gameplay.  No micro-transactions.  No monthly subscription fee.  No hunting through hours of gameplay for loot.  
We promise every add-on, DLC, new Campaign, or Gear Bonus Pack will be free...
Forever
.
All previous reward tiers included, and we'll get you a t-shirt out the door.
Your name will be in the credits as one of
 "The Baddest Mother#@$%ers in the Universe"


Co-Developer: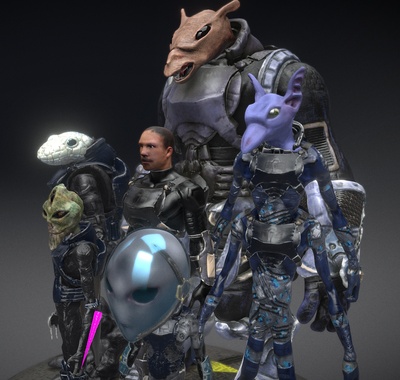 If you are at this level of monthly contribution or higher we'll be on a first-name basis.  You'll get all the lower tier rewards, but you will be an active part of our discussion on levels, plot and story elements, important characters, and elements of design.  We'll also open a dialogue about creating a custom part of an environment and adding elements you suggest or naming something important after you or your company.

This tier also opens up avenues of advertising in-game where we can create custom billboards for your group or company, based on location and availability.

Once you begin to support us at this level we will be in touch to find out how we can work together to build a solid future and a great company.