Steven Spielberg Movie Medley
I really hope you guys like this one. These movies bring back so many great memories for me - I really loved all of them when I was growing up, and still enjoy them now. Which one was your favourite? Let me know! And please do let me know what you guys think of the arrangement/choice of music - I want to make sure I'm creating content that you're enjoying so your feedback is important. Thanks again to everyone for your awesome support and I wish you a happy holiday season! Zander
Pledge $0 or more per Video
Everyone
Pledge $0.01 or more per Video
Patrons Only
MP3
Get the MP3 every time I release a video!
Behind the Scenes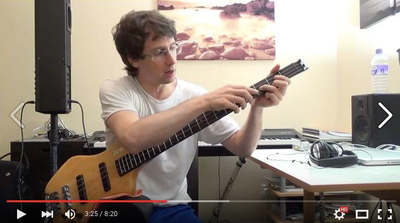 You'll get the MP3, PLUS:
Get access to 'behind the scenes' videos where I show you how I turn songs into solo bass arrangements, and 'video commentaries' where I'll talk about the story behind the video, techniques, effects/gear/post production and more! 
VIDEO TUTORIAL LIBRARY! (Songs & Techniques)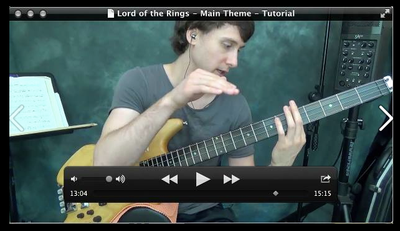 All lower tier rewards, PLUS:
- You'll get access to my
massive
video bass tutorial
library
!  
- Learn how to play complete songs using just your bass, including movie themes like Star Wars, Last of the Mohicans & Lord of the Rings; classic songs like 'Hallelujah' & 'Stairway to Heaven'; plus Pachelbel's Canon in D, Game of Thrones & MORE.  
- On top of this, there are a number of videos on technique, including tapping, harmonics and chords to name a few.  
- I frequently add new tutorials to this library, so you'll get new ones in your inbox on a regular basis.  
- Note: you do not need piccolo strings to play these arrangements, just your bass!  
Special Thanks + Early Viewing
All lower tier rewards, PLUS:
Your name will be listed in the video credits in a 'Special Thanks' section.  Also, I'll send you the video link a day early so you'll be the first to see it!
Skype Lesson
All lower tier rewards, PLUS:
You'll get a one to one session with me for 30 minutes on Skype for every YouTube video I release!  My lessons focus on solo bass techniques and are taught through my arrangements or compositions, which you select.     
Producer
My ultimate reward...
All
of the
lower tier rewards, PLUS:
- I'll
personally thank you at the end of a video
for your support.
- You'll get Producer credit at the end of every video.
- I'll mail you: signed copies of my two albums, 'Sonorous' and 'Saturn Return', signed copies of all future albums, and my tab book 'Zander Zon: Sonorous Bass Transcriptions' (from Bassline Publishing). 
- You'll have access to weekly  feedback on your solo bass playing to help you make rapid progress.