Under water...
A lot of times I find myself drawing girls that are floating freely, mostly under water. It feels like a completely other world where you experience things so differently. I love water. I used to live near the sea in the south of the Netherlands. In Zoutelande, which means "Salty Land". 
I would draw mermaids when I was younger and I keep a lot of under water pictures, I think what pulls me towards these pictures are
- the movement of floating hair. 
- Fabric that is folding beautifully under water. 
- the mysterious vibe, under water things are less clear. 
- fishes and plants. 
In this sketch I've used: 
Pentel 0.2 mm leads.
Koh-I-Noor pencil (the thick black pencil in the picture)
Arches hotpress watercolor paper. 
Pentel with 0.5 mm lead. 
The first lines, I've sketched with 0.2 mm lead because as I mentioned before, if the paper is not super smooth, it will smudge easily and light lines are easier as a starting point. I've used the Koh-I-Noor for the bigger black areas, but it had something hard in the lead, so somehow I was scratching the paper (as you can see in the image) I mostly use a kneadable eraser for highlights in the hair or if I want to change some things. 
Pledge $0 or more per month
Everyone
Pledge $0.01 or more per month
Patrons Only
Enter The Circle of Trust: $2,-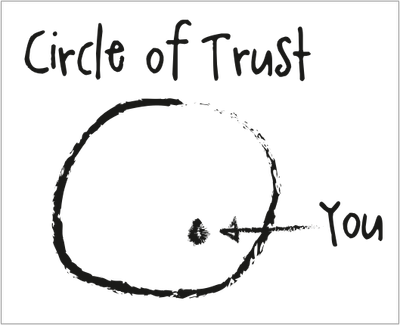 Access to my activity feed on Patreon.  
Work in progress photo's, much more shots and close-ups than you won't find on my other social media places! I will share quick tips here as well. 
Free wallpaper to download.
Polls, where you can let me know, what you want to see or learn so I can incorporate that into my posts!
Thank you for all your support!
10% Discount + Postcard and more: $5,-
10% discount on my store. www.marjoleincaljouw.com/store
Postcard with an illustration or painting of the month on 300 grams paper, send by mail to your home! :)
All previous rewards! (wallpaper, process shots, quick tips, vote for content) 
Long video and more: $12,-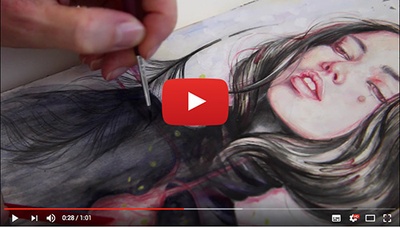 Long video: of at least 20 minutes, high quality, step by step, with voice-over where I explain everything!
All previous rewards! (10% discount, wallpaper, process shots, vote, postcard)
A5 print and more: $25,-
An A5 print of a painting on 300 grams paper, signed and send to your home! 
All previous rewards! (10% discount, wallpaper, process shots, vote for content, postcard, 30 minute video)
Original sketch and more: $75,-
An A4 sketch with graphite or with red pencil on heavy paper, send to your home. 
All previous rewards! (10% discount, wallpaper, process shots, vote for content, postcard, 30 minute video, A5 print.)
An original artwork: $130,-
An original artwork, size A5, with oilpaint on paper or woodpanel. 
All previous rewards! (10% discount, wallpaper, process shots, vote for content, postcard, 30 minute video, A5 print.)