All digital rewards for patrons have gone out now. If you think there was an error, please let me know.
Thank you all for your continued support.
Pledge $0 or more per month
Everyone
Pledge $0.01 or more per month
Patrons Only
Tip Jar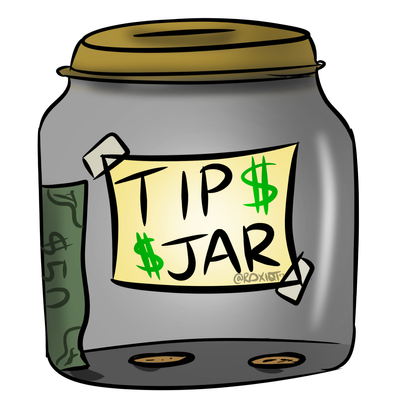 You're supporting me and what I do! Thank you so much. With your dollar, I will be able to purchase something that is approximately $1 now. ♥ 
In return, you will get: 

my eternal gratitude (which is priceless, really)
WIPs of what I am creating
access to -any- new downloadable content (such as wallpapers or phone backgrounds starting on December 1st, 2017)
access to the Patron only feed 
priority on commission slots
Only hoping to tip me once (not monthly)?