Thank you again for everything!
The first prints of the Tea Cup Puff and the Hello Puff have been mailed out and should be arriving soon.
I am finishing up the next purple Drawing Puffling piece.  I just have to assemble the layers and frame him up!
Congratulations to the winners of the Original Shadow Box and the 2 original sketches.
You are all amazing!
Pledge $0 or more per month
Everyone
Pledge $0.01 or more per month
Patrons Only
keep on keeping on.
You love me and want to just show support!  
Thank you for being awesome!
Scribbles!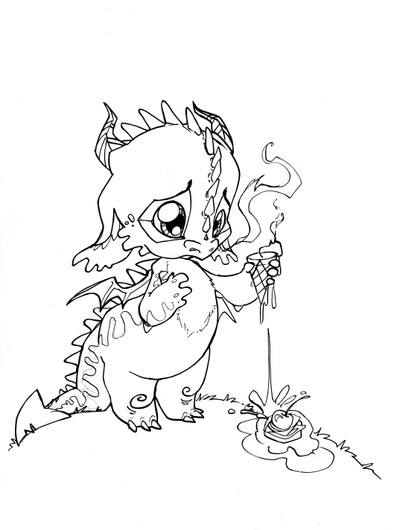 Coloring pages of my work!
I will upload one coloring book page of my work each month for you to print out and enjoy.  I will pick some of my favorite pieces for you to color along!
Puff Pile!!!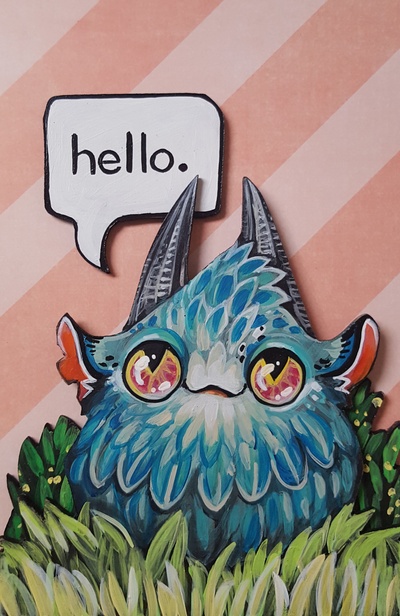 I will paint an EXCLUSIVE Puff Monster piece and send you a print each month!
One lucky Patron will be randomly selected and receive the original painted shadow box!
Each print will be mounted on 5x7 backing and will be mailed to your house.
The original will be a lovingly hand painted 5x7 shadow box.
Once you sign up you will also automatically get this Hello Puffling print in addition to the months Puffling print
You also have access to all posts and can print out the coloring book page that I will upload each month.