Just wanted everyone to have a head's up that Tom & I are going to be having a writing session that I'll broadcast a little on THE SEKRIT Instagram & Twitter. (I'm sure I'll pop something up on @HackettKate too, but the bulk will be for you guys!)
If you wanted to pop in, make sure your tier level is the right one and you've requested to follow. :) Hope to see you!
Pledge $0 or more per month
Everyone
Pledge $0.01 or more per month
Patrons Only
Welcome Aboard Tier
$3 or more per month

∙ 5 patrons
Thank you!! Your support is huge. Pledge $3 or more and you get access to my patron only stream, which includes a written update every month! 
Behind the Scenes Tier
$5 or more per month

∙ 15 patrons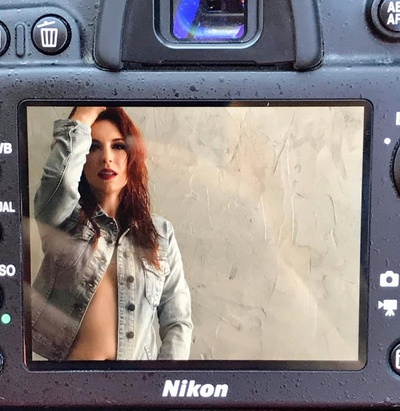 Pledge $5 or more and get...
My private Twitter @KateOnSet where I will post about life on set and around the industry
Access to the auditions playlist, where I'll post self tapes (if I can)
Hangout Tier
$10 or more per month

∙ 6 patrons
Pledge $10 or more and get...
A livestream with everyone from this tier and above - every month OR
I invite you to my GChat for little one-on-one via text!
Secret Instagram pals! I'll invite you to my private Instagram feed, @KateOnSet, which will have photos JUST for my Patreon backers.
Your own Discord server chat
Beta Tester Tier
$15 or more per month

∙ 2 patrons
Pledge $15 or more and get...
Early access! to all the videos I create.
PERSONAL notes & postcards every few months!
BETA TESTER - You get a password-protected rough cut of any narrative film/show I create before release. I'll ask for your feedback and if you choose to participate, your name will appear in the credits. Plus HD Video downloads of videos created via Patreon and digital scripts
Your own Discord server chat -- private for 15+!
Photos-in-the-Mail Tier
$25 or more per month

∙ 1 patron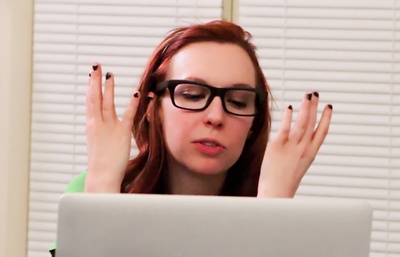 Pledge $25 or more and get...
Your name in the description of my videos, in a special thanks section
Signed photo from Patreon-sponsored photoshoots, usually a monthly delivery
Wallpapers, icons, etc. as they come out. 
Personal Time Tier
$50 or more per month

∙ 1 patron
Pledge $50 or more and get...
Hangout with me! Every month we will schedule a time for a private 20 minute chat about whatever you like. It is personal and awesome! Talk about the biz, the cats, you, me, Bryers vs Dryers (I HAVE A LOT OF FEELINGS), video games, or whatever.
Writing Help! if you have a project of your own, I'll take a look at it! Or brainstorm ideas with you!
Special Thanks! You & a link of your choice via Twitter or in a video.
Producer Tier - Run Lines with Me!
$100 or more per month

∙ 2 patrons
Pledge $100
or more
 and get all of the above and a
producer credit
on videos created by Patreon! 
At this level, you'll also get the run lines with meperk. When I have auditions, or class work, I need to prep, we'll schedule a call and review material. Please see http://bit.ly/runlineskate
In Person Producer Tier
$500 or more per month

∙ 0 patrons
Holy shit, okay.
At this level, you're invited to set - whatever I'm working on, if I have the power to invite you, you're invited! 
+ digital roundups of all the BTS goodies I can muster -- photo shoots, songs I use for inspiration, notes, shots of script breakdowns, etc. and a 1 hour personal 1x1 hangout.
+ all other rewards, you know the deal.
(lodging/airfare not included. If you aren't local & can't make this happen but want to support, let's chat about what'll work)
UNICORN TIER
$1,000 or more per month

∙ 1 patron
Everything above. All of that. We'll talk. Maybe have dinner. Oh my god.
A one time mailed package of goodies -- signed scripts, etc. -- and credits on IMDB et all on everything I personally create and have the authority to deliver that on.