TOOL v2.3.5 - Spa Day Refresh Update 9/7/21
2.3.5 UPDATES:
Fixed issues with new picker menus causing screen to gray out.
TOOL v2.3 brings a new feature called Rotate Around Center. It's a toggle in the rotate dialog that lets you choose whether group rotation will rotate all objects around their own axis, or around the group's center.

This video demonstrates the difference.

Many players requested this, as it'll allow them to rotate TOOL-only builds after they've finished, instead of having to plan which rotation they want to begin with. I hope everyone enjoys.
Rotation Around Center added to Rotate Dialog
Added an improved rotation indicator. The circle is now a gradient.
Dim = 0. Bright = 360.
Positive rotation amounts will always move dim -> bright.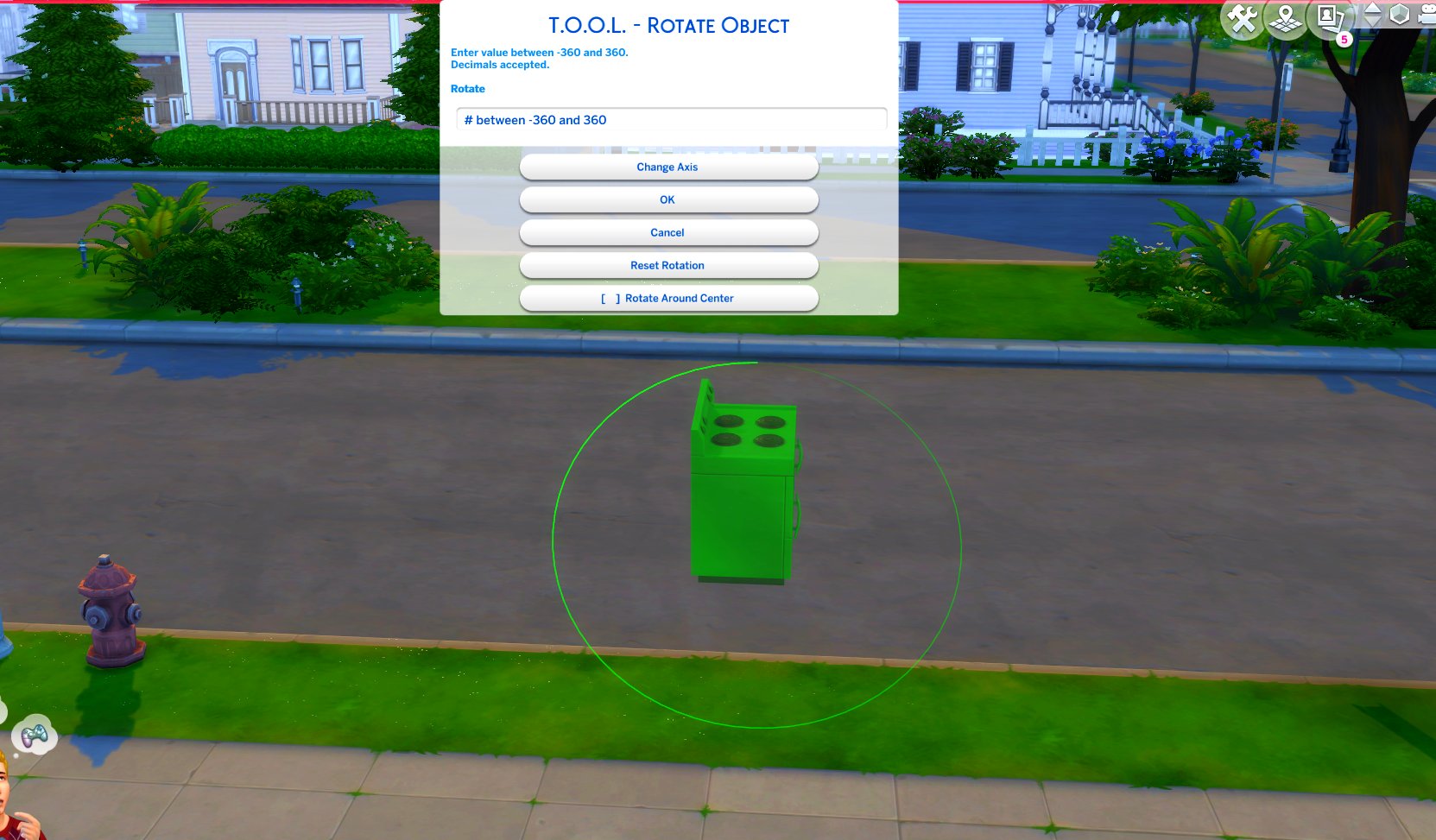 TOOL Quick-Start
The usage is the same as regular TOOL, except you will automatically be placed in TOOL mode any time the TOOL dialog is open.
Toggle TOOL in build mode by pressing Shift+T
In addition, shift+clicking surfaces will automatically place a group box marker. This can be used in combination with the Toggle Group button to highlight many objects at once.
When the TOOL extension is open, ctrl+z and ctrl+y will handle the TOOL undo/redo instead of the buildbuy undo/redo.  Buildbuy undo still works when TOOL is closed.
If you're new to TOOL entirely, refer to my original tutorial.
Install Instructions
⚠ FOLLOW IT WORD FOR WORD. ⚠
1. Delete any existing copies you have for TOOL.
2. Open the "TwistedMexi's TOOL v2.3.4 Official" zip and drag the "Tmex-TOOL" folder  inside to your mods root.

3. That's it! Don't restructure or move the files in any way.
Become a patron to
Unlock 128 exclusive posts
Connect via private message