Top 10 Games I'm looking forward to
With Persona 5 released in the west finally it got me thinking what else am I even gonna play this year. While i no doubt will play indie games, mobile games and unexpected titles I wanted to talk about the titles the top 10 games I'm looking forward to that are announced. I'll likely do an update post e3 and I currently don't have a way to play most these games so we'll see if I buy a ps4 or switch this year.  Honorable mention to that newly announced Kirby game, Fire Emblem Warriors and the Fire Emblem Switch thing we just don't actually know anything about these games. 
Wargroove: I am very curious about this indie game. It seems like Fire Emblem and Advance Wars had a baby. I really love both franchises so this is a game that I will need to play. I don't know if it's worth buying or waiting for on a humble bundle so it's on the bottom of my list. That doesn't mean I won't be playing it near launch cuz my brother has a switch and I doubt he doesn't buy this near launch for us to play. 
Disgaea 5 Complete: This one is a cheat but Disgaea 5 is being rereleased on the switch as a complete edition and I am excited to try out the game. I might just buy it on ps4 since I plan on getting that before a switch but I adore the blend of comedy and tactical RPG the series has mastered. The quirky worlds of Disgaea are almost always a big hit for me so I really look forward to trying this one out.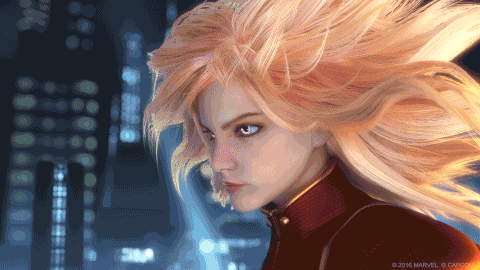 Marvel vs Capcom Infinite: I'm boycotting Marvel but it doesn't mean I don't have a passing interest in the series that helped trigger my love for comics. In a lot of ways Marvel and Capcom are a match made in hell but I really enjoy most games in the series. Depending on the characters, features, etc I plan on nabbing it near launch used so I can not give my dollars to marvel but own the game (assume I own a ps4 when this launches anyway).   
Sonic Mania: Gotta go fast, eat chili dogs, and set Mobius free. Sonica Mania is a comic game that looks classic with multiple playable characters. While it doesn't look as stylish as Sonic Advance does to me it still something I am super interested in playing. I love some fast paced platforming and this is for sure at least on my sales watch area. Plus it will be on all sorts of things so owning it won't be hard. 
Freedom Planet 2: Speaking of Sonic games I think Freedom Planet 1 was one of the best sonic games ever. While not actually a sonic game it takes the principles of sonic and in many ways elevates them. The voice acting is really good, I love the female lead cast, there is a lot of really awesome stuff going on in Freedom Planet. One of my favorite things in platformers is having multiple playable characters to vary my platforming and experience levels in new ways. Freedom Planet 2 promises at least 4 so I am super thrilled to get a chance to explore the world as these women and kick evil's butt. 
Battle Chef Brigade: Oh my gosh this game's visuals are freaking brilliant. I love hand drawn styled games like this Shantae ½ Genie hero and Indivisible (that missed this list mostly cuz I forgot it existed until writing about this game). The game looks like a metroidvaina style of platformer with hand drawn art. Plus I am super into being a lady who fights monsters for a cooking contest, that's pretty badass. 
Splatoon 2: I'm a squid now, I'm a kid now. I don't need to say much more but Splatoon was a surprise hit for me. I really fell in love, much like Overwatch is for me now (well was since my laptop broke I haven't been able to play), Splatoon was a play at least once a day kind of thing for me. Splatoon 2 I expect a lot of the same feeling but with plenty of new content to explore. Perhaps I'll feel different once it releases but I am excited to be a squid kid but now with gay haircut options .
Fire Emblem Echoes: Fire Emblem is one of my favorite series ever. I really didn't like Fates but echos seems like a return to older style games in a lot of ways. While I am a bit let down at the amount of female characters in the roster I am still excited to play the game and see if it's gameplay can live up to my expectations. I am not confident in how it will play out but it's one of the most for sure buys on the list for me given that I have a 3DS already. 
Agents Of Mayhem: From the makers of saints row comes a single player hero based game. The twitter confirmed to me that at least one lady is gay but they all look gay so here is hoping. I love the comedy in Saints Row and I stand by Saints Row as an oddly progressive title that just also likes to run around with a dildobat. Agents of Mayhem seems super fun and I can't wait to get my hands on this title. It would take a lot for it to turn me off of it and this is the game that inspired me to make the list. 
Digimon Cyber Hackers Memory (2018): Despite lacking a confirmed female protagonist, one of my personal favorite features from the first Cyber Sluthe game, I still adored the gameplay of the game. Digimon CS was one of my fav games of all time and while it may lack the narrative elements I loved of the queerness I do really do want to dive into these systems again. The advance systems for digivolving digimon, the characters, the music, everything was so good. I have to trust the development team to do it again and I really hope they don't let me down here.  
That's the list, let me know if you all want stuff like this again. I really enjoy doing lists but I haven't really done them in a while.