Though two would do, and gender isn't important. :)
I'm two patrons short of the magic number of thirty. When I reach thirty patrons, I have promised to revive my musical kit (or as much of it as I can) and start posting new music on this page.
So if you know two people who might like my stuff and haven't signed up to support me yet, or indeed if you *are* someone who likes my stuff and hasn't done so, please consider it. I'm keeping it all cheap right now, so most of the stuff that's patrons-only can be unlocked with a pledge of $1 a month. Even I know that what I'm doing is worth more than that. 
Two more patrons by the end of the week? Can we do that? Yes we can!
Thank you. <3
Pledge $0 or more per month
Everyone
Pledge $0.01 or more per month
Patrons Only
Become A Patron Unlock exclusive content and join my community of patrons. Thank you!
Access to patron-only content
Connect with other patrons
Plus all previous rewards
Delving into the Archives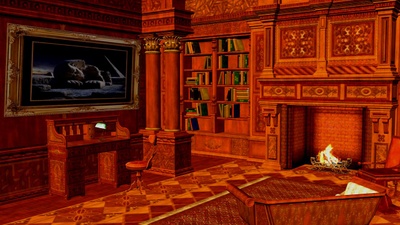 I have stacks of old writings scattered all over the place, some from before there was an internet. Just for you, I'll dig out the best pieces, spruce them up and post them here, in addition to new stuff. Who knows, something may spark a new idea!
Signed Digital Poster
I'm not too sure how you go about signing a digital poster, but I'll work it out. Pick any poem or lyric, or even a prose piece, and I'll design something tasteful and send it to you.
Signed digital poster
Plus all previous rewards
Name In The Credits
As a patron, you'll be recognized for making my work possible.
Credits on upcoming piece
Plus all previous rewards
Tuckerisation
The late Wilson Tucker used to include his friends as characters in his stories. Pledge at this level and I will include you as a character in an upcoming tale. Let me know if there's anything you'd rather I didn't do to you in the process...or not...
Personalized Poem
I'll write a poem, just for you.
Personalized poem
Plus all previous rewards