My fruitless complaining bore fruit XD
Internet's back and the video's been uploaded. This was the longest art I've done in a while so it's been sped up a little more so my computer won't destroy itself, lol. 
---
Geneva Bowers released this post 3 days early for patrons.   Become a patron
Pledge $0 or more per month
Everyone
Pledge $0.01 or more per month
Patrons Only
Yellow (Patreon Feed)
 Access to the Patreon feed which includes finished art before social media release, works in progress, sketches, and a mish-mash of other things! 
Green (Coloring Pages +)
 Access to the Patreon feed which includes finished art before social media release, works in progress, sketches, and a mish mash of other things!
Monthly coloring pages in PDF form (1 - 3 per month)
Monthly hi-res desktop/phone wallpapers (voted on per month)
Participation in polls about art, wallpapers, coloring pages, etc
Teal (PSD files +)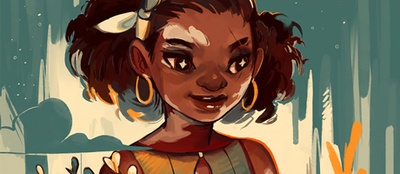 Access to the Patreon feed which includes finished art before social media release, works in progress, sketches, and a mish mash of other things!
Monthly coloring pages in PDF form (1 - 3 per month)
Monthly hi-res desktop/phone wallpapers (voted on per month)
Participation in polls about art, wallpapers, coloring pages, etc
A medium-res Photoshop file (PSD) of 1-2 artworks per month
Blue (Small Print +)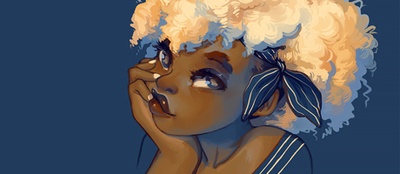 Restricted to Domestic/USA only
Access to the Patreon feed which includes finished art before social media release, works in progress, sketches, and a mish mash of other things!
Monthly coloring pages in PDF form (1 - 3 per month)
Monthly hi-res desktop/phone wallpapers (voted on per month)
Participation in polls about art, wallpapers, coloring pages, etc
A small print (4x6 inches) and sticker mailed to you per month! (voted)
Indigo (Medium and Small Print+)
 Restricted to Domestic/USA only
Access to the Patreon feed which includes finished art before social media release, works in progress, sketches, and a mish mash of other things!
Monthly coloring pages in PDF form (1 - 3 per month)
Monthly hi-res desktop/phone wallpapers (voted on per month)
Participation in polls about art, wallpapers, coloring pages, etc
An 8x10 inch print, 4x6 inch print, and sticker mailed to you per month! (voted)
Purple (Art Critique!)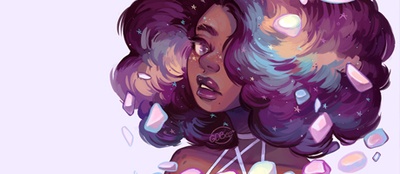 Access to the Patreon feed which includes finished art before social media release, works in progress, sketches, and a mish mash of other things!
Monthly coloring pages in PDF form (1 - 3 per month)
Monthly hi-res desktop/phone wallpapers (voted on per month)
Participation in polls about art, wallpapers, coloring pages, etc
A medium-res Photoshop file (PSD) of 1-2 artworks per month
Monthly descriptive critiques of your artwork  (1 entry per Patron please) :D
Red (More stuff and things!)
 Restricted to USA/Domestic only
Access to the Patreon feed which includes finished art before social media release, works in progress, sketches, and a mish mash of other things!
Monthly coloring pages in PDF form (1 - 3 per month)
Monthly hi-res desktop/phone wallpapers (voted on per month)
Participation in polls about art, wallpapers, coloring pages, etc
A medium-res Photoshop file (PSD) of 1-2 artworks per month
A Care Package mailed each month, which includes random swag, prints and a drawn-just-for-you sketch card (artist trading card)
Orange (Sketch request!)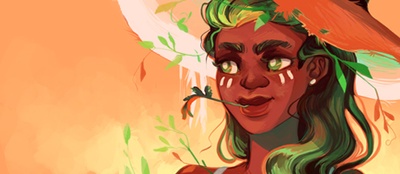 Access to the Patreon feed which includes finished art before social media release, works in progress, sketches, and a mish-mash of other things!
Monthly coloring pages in PDF form (1 - 3 per month)
Monthly hi-res desktop/phone wallpapers (voted on per month)
Participation in polls about art, wallpapers, coloring pages, etc
A digital or physical marker sketch request mailed/emailed to you each month (6 x 6 inches, PG-13 or less please)