A two summers' year - (New Zealand) part 2
TONGARIRO
After a long drive, we stopped in Whakapapa, in the Tongariro National Park, where we're told that the weather tomorrow will be too bad to try the famous hike Tongariro Alpine Crossing. Even if it's hard to believe under this burning sun today, we decided to listen to locals wiseness, and instead we just went for a shorter, easier hike down.
Arrivés à Whakapapa, au Tongariro National Park, on nous explique que le temps sera trop moche demain pour tenter la grande randonnée (la fameuse Tongariro Alpine Crossing). Même si c'est difficile à croire sous le soleil cuisant, nous décidons d'écouter les autochtones et de faire une randonnée plus facile, plus bas, pour le lendemain.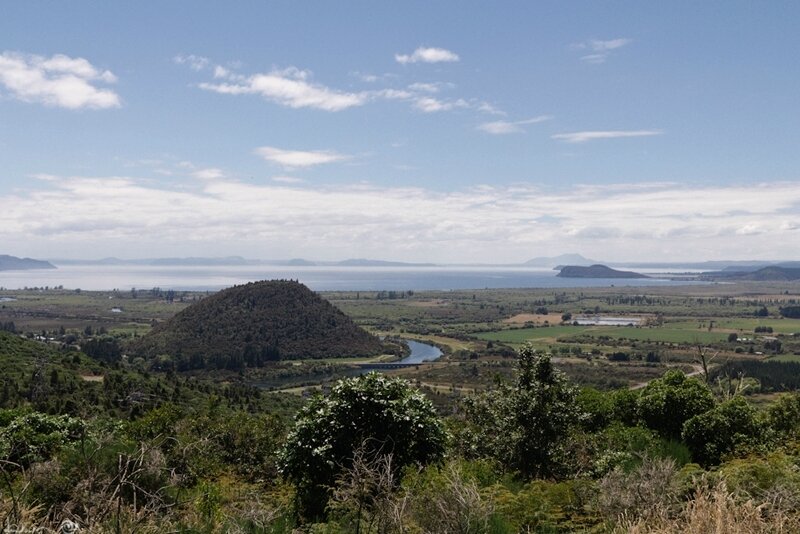 And indeed, after two hours of a merry walk in the tussocks, here comes the rainpour. All the clouds which were idly circling around the mountain tops finally got to us. Fortunately, our path go through both tussocks open ground and forest canopy, who offers a relatively dry shelter.
During the next two hours, the rain has gone through our bones, nonetheless. Soon after we got out of the forest, we can't see anything through the thick veil of rain. The mountains have totally disappeared. A kind tourist took pity on our dripping wet looks, and drove us back to the camp.
Et en effet, après deux heures de marche dans les tussocks, c'est la douche - les nuages qui stationnaient autour des sommets nous rattrapent. Heureusement la randonnée alterne tussacs (prairie humide) à découvert et chemins de forêt relativement abrités. Mais après deux heures supplémentaires, la pluie nous trempe jusqu'aux os. A la sortie des bois, on ne voit plus rien derrière le voile de pluie. Les montagnes ont complètement disparu sous les nuages d'orage. Pour boucler la boucle, un touriste israélien nous prend en pitié et nous reconduit au point de départ.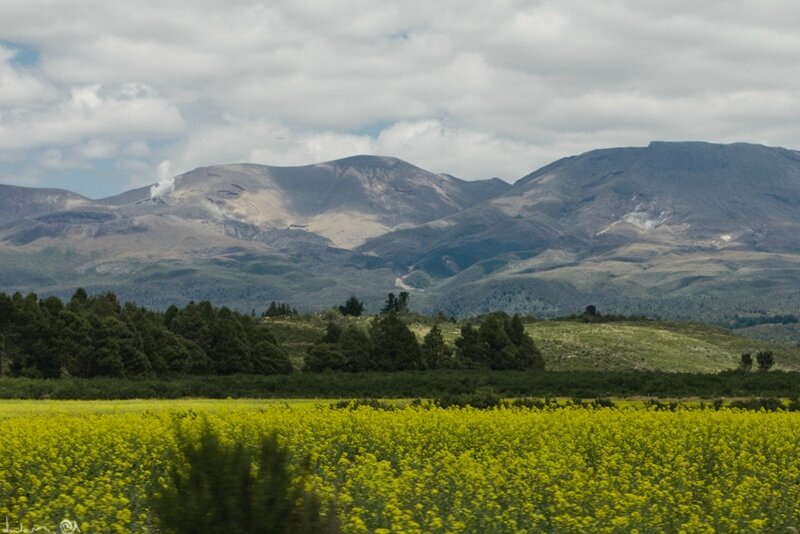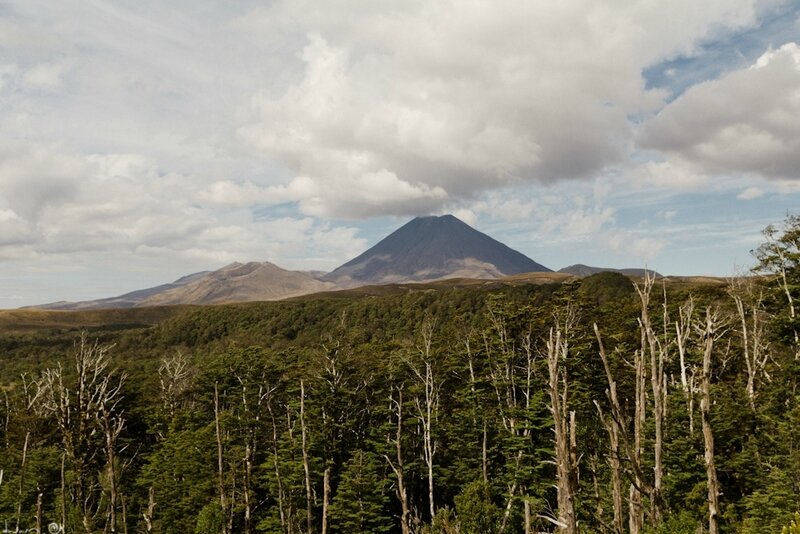 I'm in love with the english term "plant nursery". Here, the ferns diversity is amazing. Silver Ferns are everywhere in the forests ; the roadsides look like jurassic jungles, lost in the mist.
En anglais, les pépinières s'appellent des "plants nursery". La diversité des fougères ici est incroyable, les silver ferns (fougères arborescentes) parsèment les forêts ; le long des routes ressemblent à des jungles jurassiques, plus ou moins perdues dans la brume. 
KOITIATA
Koitiata is probably my favorite place, for now. We stumbled upon this little sea haven totally randomly - looking for a seaside camping place with a hot shower promise... But the beach behind it is breathtaking gem : black sands, quiet laguna, covered with drift woods, like a gigantic cemetery of grotesque creatures. 
Je pense que c'est mon étape préférée, pour l'instant. Un petit havre découvert complètement par hasard - nous nous sommes arrêtés dans ce petit camping en bord de mer, attirés par la promesse de douches chaudes. Mais la plage derrière est à couper le souffle : sable noirs, lagunes, bois flotté à perte de vue, comme un immense cimetière de créatures difformes.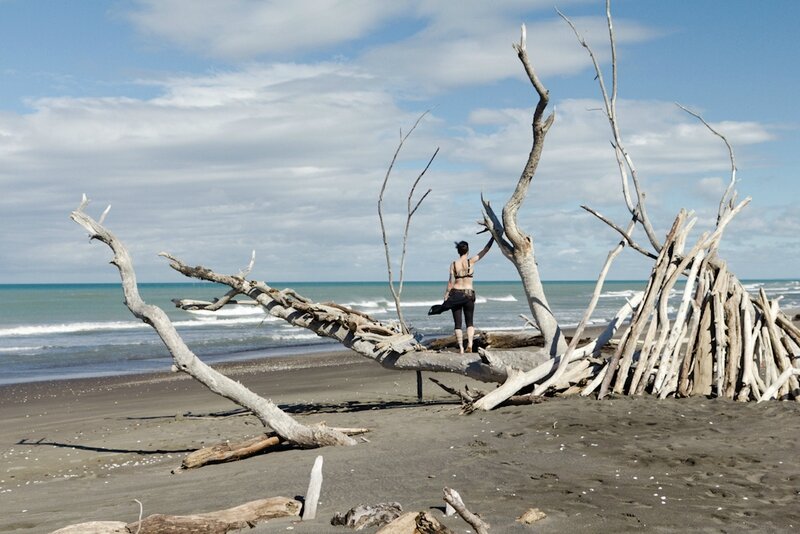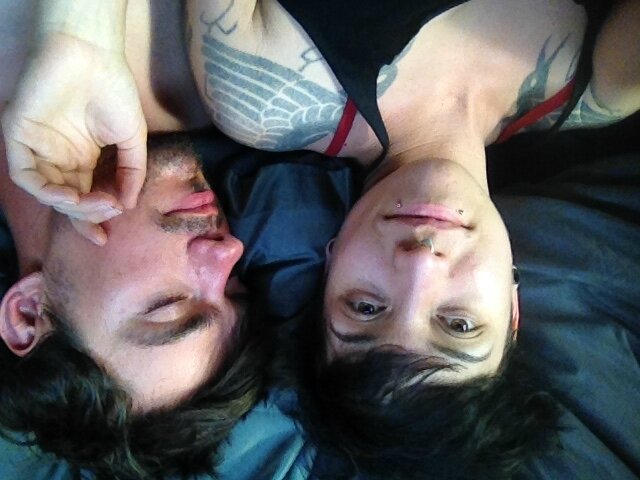 We stayed one more night, cause we felt the magic of the place deeply and wanted to melt with it. We came back at dusk, to have some proper time to play with the twilight ; I taught Fennel a bit of my photography tricks, how to deal with angles, golden hour, low light... The sunsset is perfect, and the results are worth it.  
Nous restons une nuit de plus, cet endroit est trop magique. J'en profite pour prendre vraiment le temps de jouer avec les lumières du couchant et enseigner un peu à Fennel mes trucs photographiques, comme gérer les angles et les lumières obliques, ainsi que les basses lumières . Le coucher des soleil est parfait, et les résultats sont là...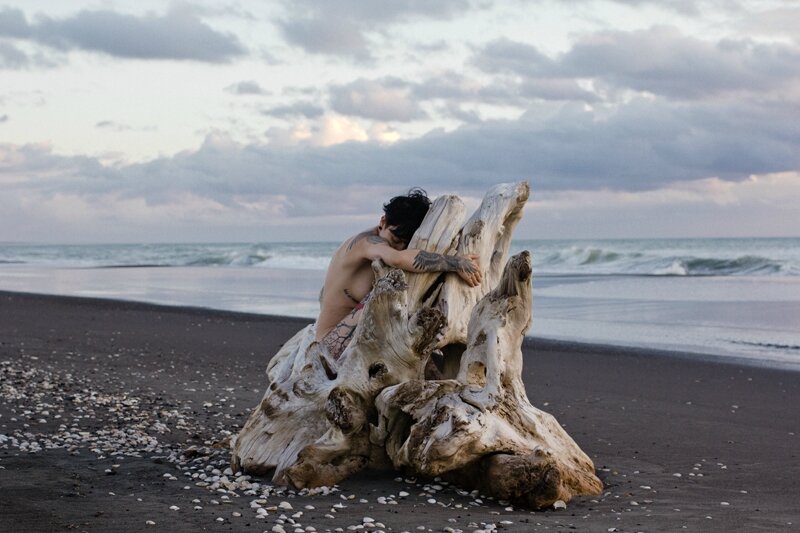 Unfortunately we have to leave : we need to be in Wellington the day after, for a tattoo guest.
Malheureusement, nous sommes attendus à Wellington pour un guest tattoo le lendemain.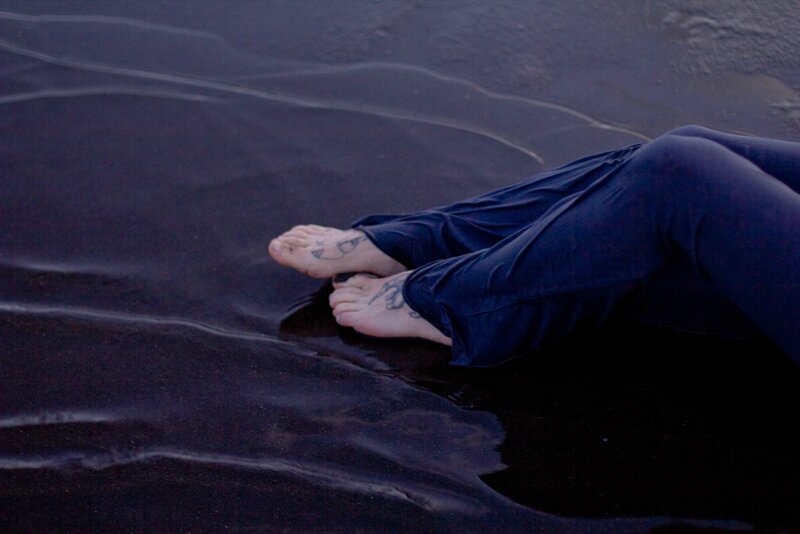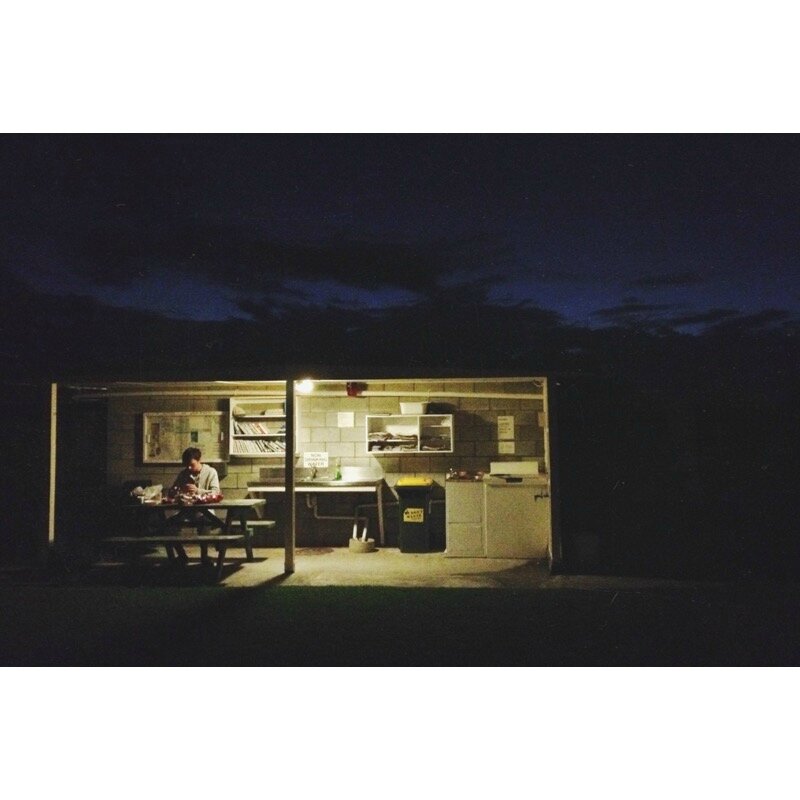 WELLINGTON
And here we are back to civilization.
Là, c'est le retour soudain à la civilisation :)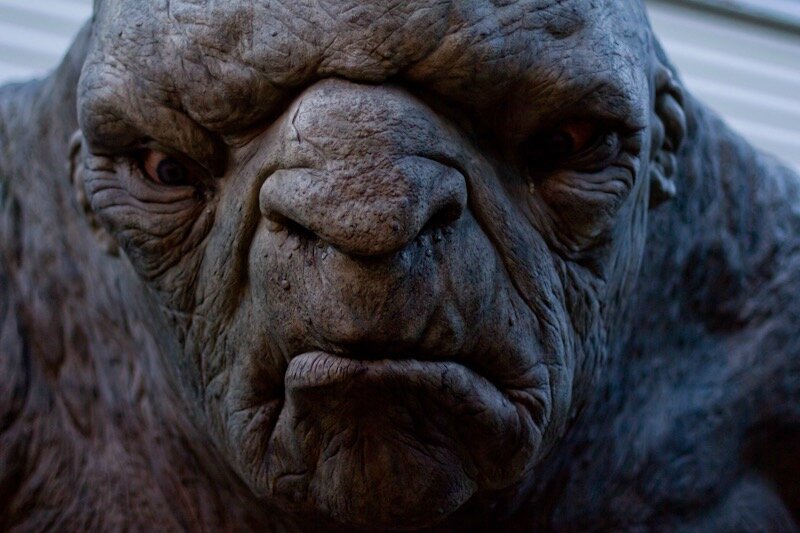 Craig, India and her cousin welcomed us like old friends, and it's a farandole of barbecues on the beach, gastronomic discoveries around town, and once again, the indescribable pleasure of taking a real shower.  
Craig, India et sa cousine nous accueillent comme de vieux amis, et c'est la ronde de barbecue, découvertes gastronomiques autour de la ville, saut à la plage, et là encore, le bonheur de prendre une vraie douche.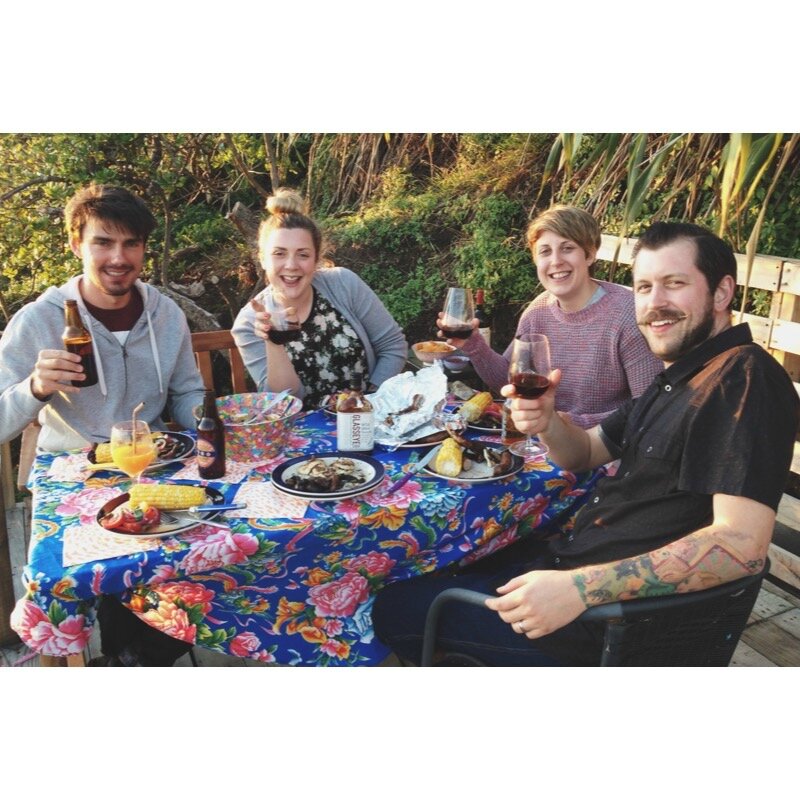 Three days of tattooing awesome people at Union Tattoo  .
Ooooh we've been taken to the Wellington Night Market where there were all kind of delicious food you can dream of. ALL THE FOOD !  We treated ourself till we felt like balls of blissful satiety.
Craig nous a emmené au Marché de Nuit de Wellington, où se trouve à peu près toutes les sortes de nourritures délicieuses dont vous pouviez rêver... 
In Wellington I also met the tiny and cute Ragnhild with the fiery red hair, and we shot for Zivity and an other portrait project I still haven't set up (one of my thousand abandoned projects, I guess ?)
A Wellington, j'ai aussi rencontré l'adorable Ragnhild aux cheveux de feu, et nous avons saisi la l'occasion de shooter une série pour Zivity, et des portraits pour un autre projet que je n'ai toujours pas avancé (encore un de mes mille projets abandonnés, j'imagine ?)
Thanks to google and to random curiosity, I learnt about sea shells reproductive cycle, and the submarine sandwiches origins. I also tasted some revolutionary corn nuggets. And to end this up perfectly, a walk to the Devil's Rocks, to see some seals. SEALS !!!!
J'ai appris toutes sortes de savoirs inutiles sur la reproduction des coquillages, et l'origine du sandwich submarine. Merci Google. J'ai aussi eu la chance de goûter des nuggets de maïs complètement révolutionnaires. 
Et pour finir, une balade jusqu'au Devil's Rocks pour voir des phoques ! DES PHOQUES !!!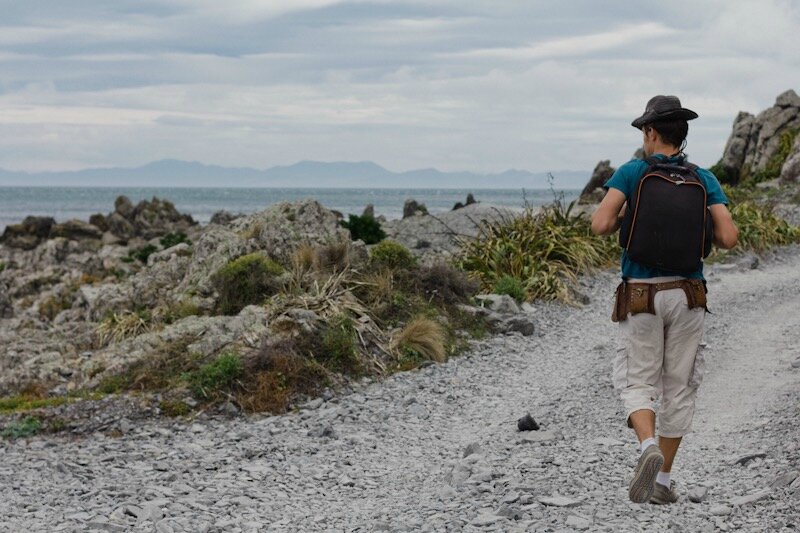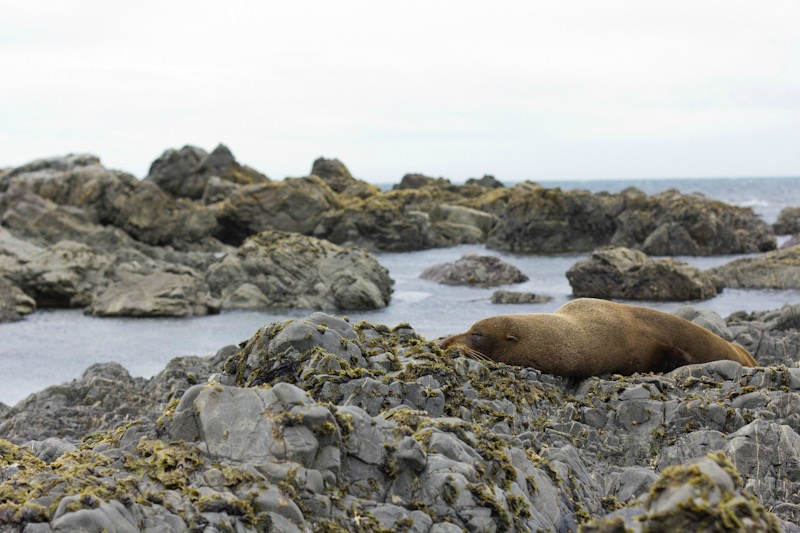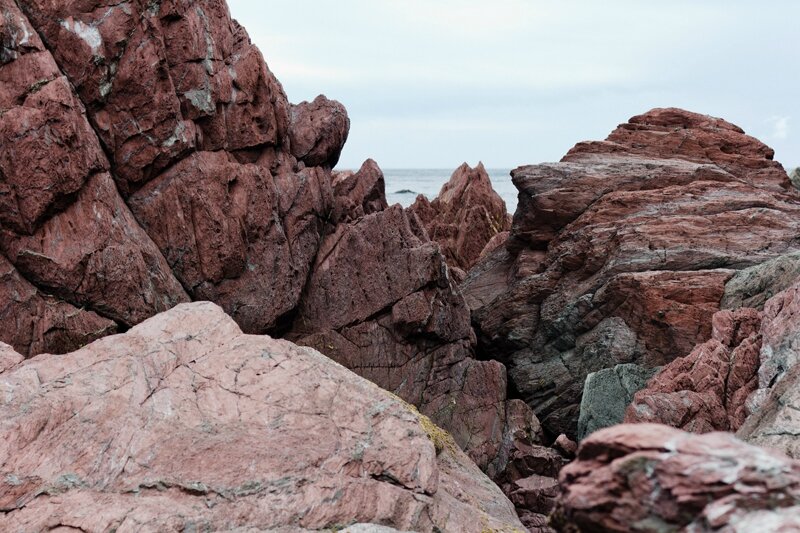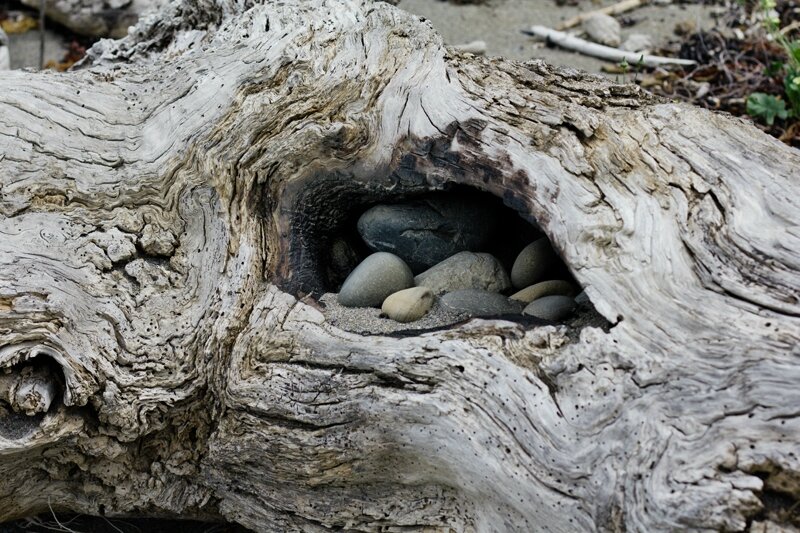 Yes, one of my primary goal in NZ was to meet seals. I'm obsessed. 
See you to part 3 !
Oui, je suis venue en NZ principalement pour voir des phoques. C'est une obsession.
A bientôt pour la 3ème partie !
Read the rest : 
Part 1 : Sydney, Auckland, Huka Falls

Part 3 : Pelorus, French Pass, Riwaka Resurgence

Part 4 : Greymouth, Fox Glacier, Hawea Lake

Part 5 : Manapouri,  Doubtful Sound, Lake Marian

Part 6 : Wanaka, Rob Roy Glacier
Part 7 : Christchurch, Lyttleton, Kaikoura
Part 8 : Blue Springs, Hobbiton
Part 9 : Matapouri, Waipoua Forest, Opononi
Part 10 : Orakei Korako, Kai Iwi Lakes, Rangitoto