A two summers' year - (New Zealand) part 3
THE PELORUS RIVER
We took the ferry to cross the channel between the two islands. Then went down along the Pelorus river whose wonderful transparent waters have been used for lots of the Hobbit's scenes. For once, the water isn't icy cold, there are beautiful places and rocks to jump and frolic, suspended bridges, and cicadas so loud my head is spinning. In the forest's heart, it's almost scary : it feels like they are shouting warnings for us to not go further. 
Après la traversée en ferry entre les deux îles, nous descendons le long de la rivière Pelorus, aux eaux transparentes, où ont été tourné plusieurs scènes du film le Hobbit. Pour une fois, l'eau n'est pas glaciale, on peut sauter sur les rochers, il y a des ponts suspendus et des cigales qui grésillent si fort que j'ai la tête qui tourne. Au coeur de la forêt, c'en est presqu'effrayant - on dirait qu'elles hurlent pour nous prévenir de ne pas aller plus loin.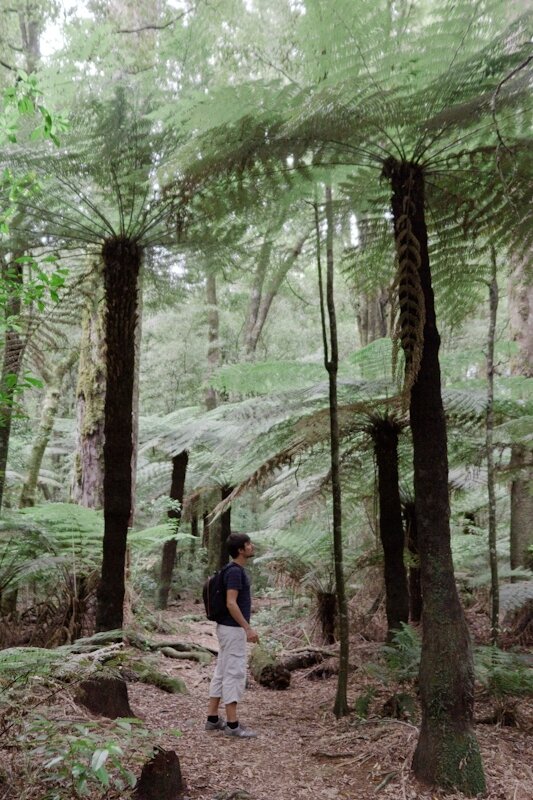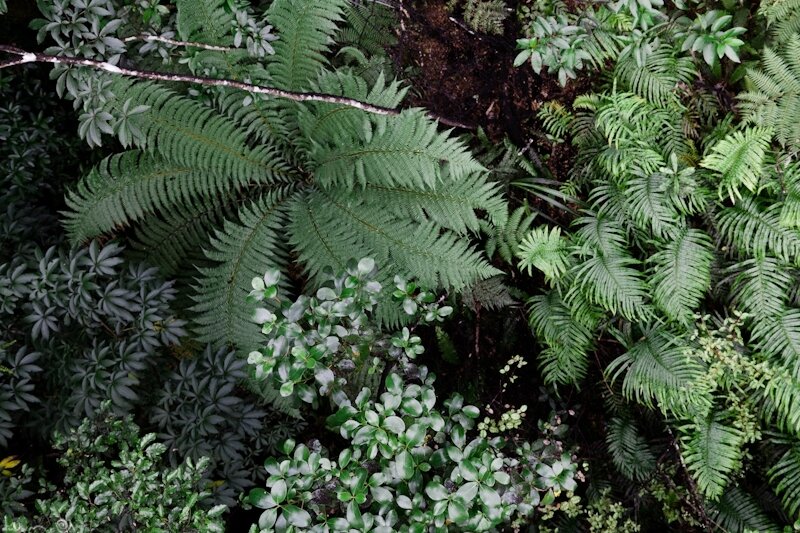 I woke up with cramps and violent nauseas - early period surprise... I had to forget about my underwater photo experiment in the Pelorus. Therefore we decided to driver ahead to the French Pass, the extreme point of the peninsula. 
Je me réveille avec des crampes et des nausées violentes - mes règles ont pris de l'avance. Envolées, mes velléités de photos aquatiques dans la Pelorus. Nous décidons donc de poursuivre la route jusqu'à la French Pass, l'extrême péninsule.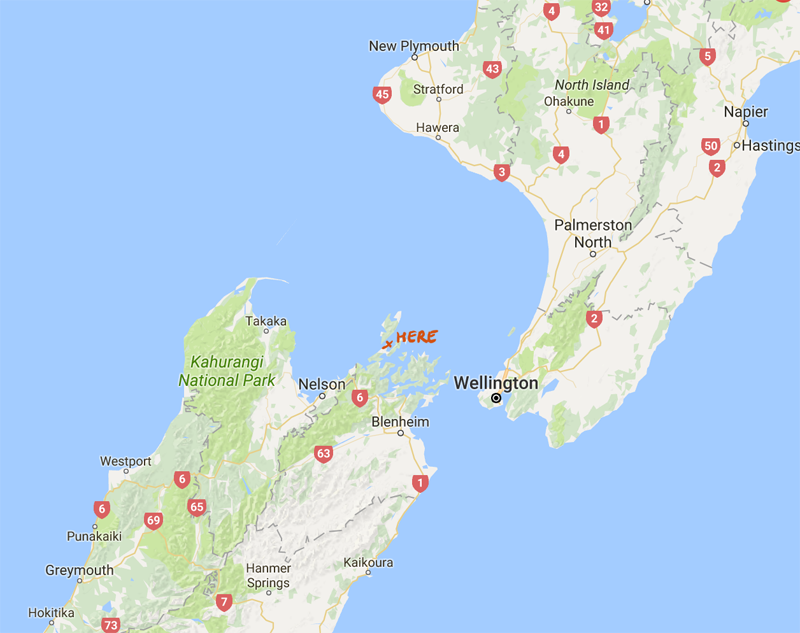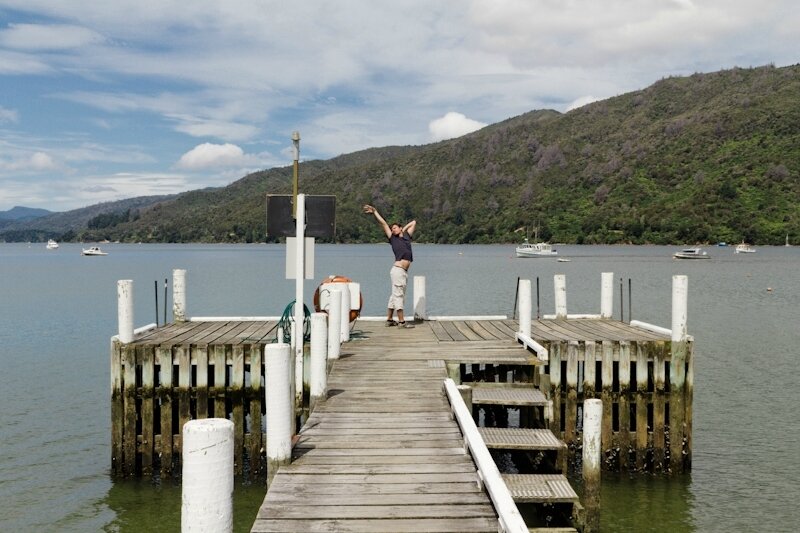 THE FRENCH PASS
The French Pass is one of the furthest point of the South Island's North Coast.  20km of gravel road, in a total impenetrable mist. It's quite fascinating to see first the clouds shreds passing before our eyes, and then to be inside, with only a few cows, sheeps and hawks popping through.
20 km de route de gravier, dans une purée de poix impénétrable... C'est assez fascinant de voir les lambeaux de nuages défiler sous nos yeux, et être *dedans*, avec quelques vaches, moutons, faucons, qui parfois apparaissent, sortis de nulle part.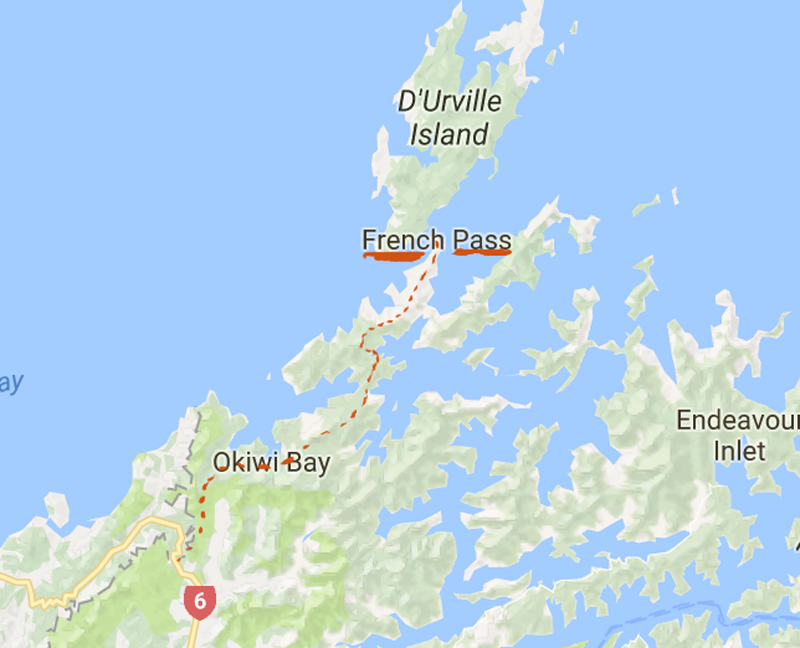 We took a little path to "Goat Hill", in the hope to get a nice view on the sounds, but the mist is too thick. The forest is otherworldly - no one around, only the birdsongs and the dripping dew. 
Nous grimpons un petit sentier vers "Goat Hill", dans l'espoir de trouver un beau panorama sur les sounds en contrebas, mais même au bout, la brume est trop épaisse. La forêt n'en est que plus fantomatique - personne alentours, juste le son des oiseau et des gouttelettes sur les fougères. 
And when finally we got out of the clouds.... BAM. 
Et soudain, quand nous sortons du nuage...  BAM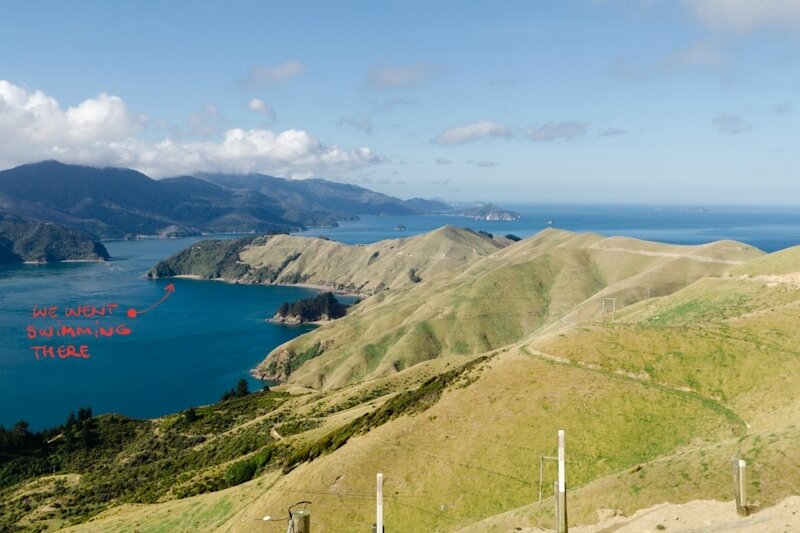 The beach were we went swimming (the water is way warmer than the glacier rivers) :
La plage déserte que nous avons rejoint (l'eau est bien moins froide que dans les rivières glaciaires)
THE RIWAKA RESURGENCE
We woke up to a couple of curious wekas interested by our breakfast.
All day, I felt completely depressed, rummaging dark thoughts all day, thanks to my period. 
Au réveil, des wekas curieuses nous tournent autour, très intéressées principalement par notre petit-déjeuner. Je me sens super mal, plein d'idées noires - merci les hormones.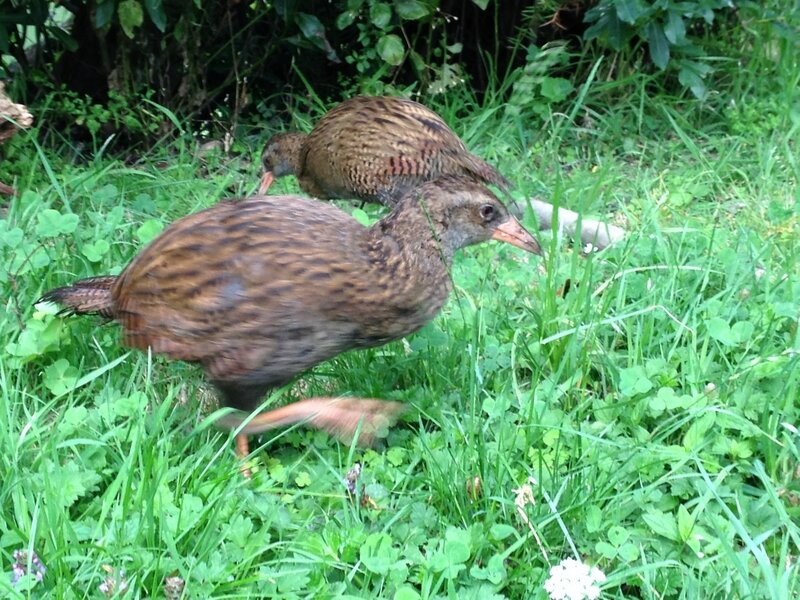 On our way back from Ngahua caves, we stopped by to find the Riwaka Resurgence, where the river springs out of the mountain. It's a "tapu" spring, a maori sacred  place with healing properties. And it's magical indeed. Completely ethereal. Mossy banks, gnarly rooted black trees, crystal clear waterhole surrounded by mists... I don't want to leave !
En revenant des grottes de Ngahua, nous faisons un détour pour trouver la Riwaka Resurgence, où la rivière surgit des profondeurs de la montagne (après y avoir cheminé 70 ans). C'est un lieu sacré maori, "tapu", une source médicinale. And en effet, le lieu est comme enchanté. Des énormes blocs de pierres moussues, des arbres noirs aux racines tordues surgissent du chemin, la source est parfaitement crystalline et perdue dans la brume. Je ne veux plus repartir.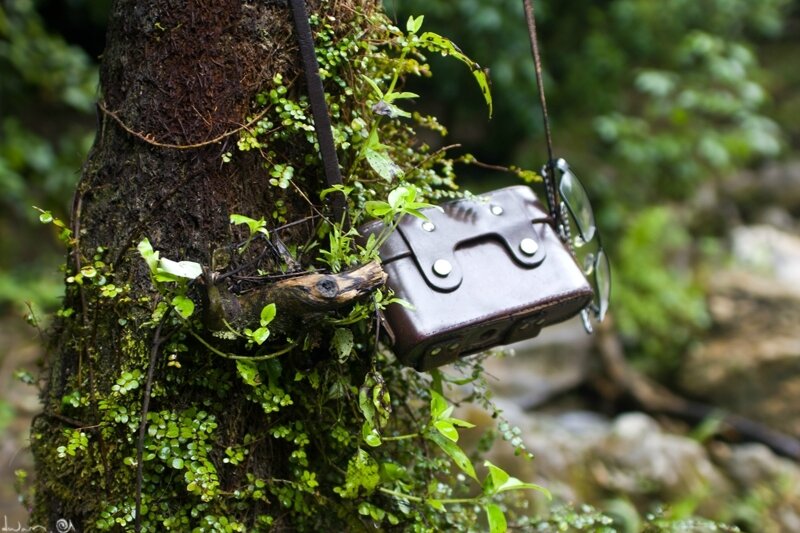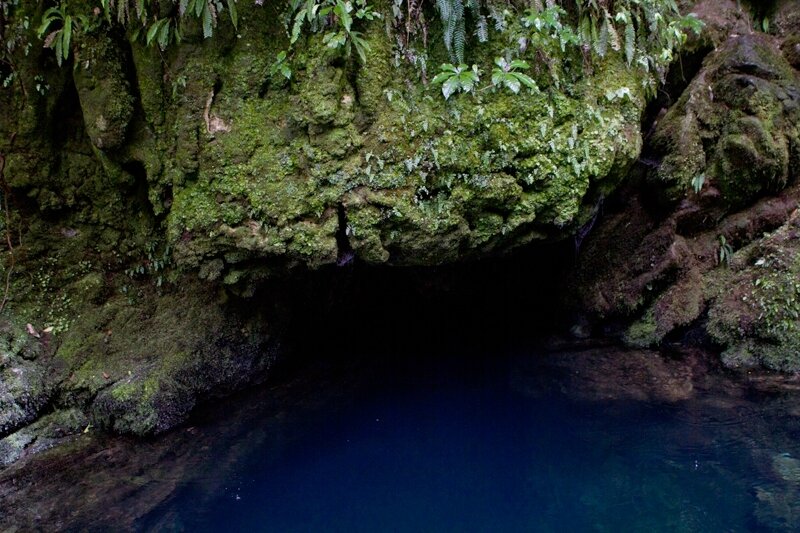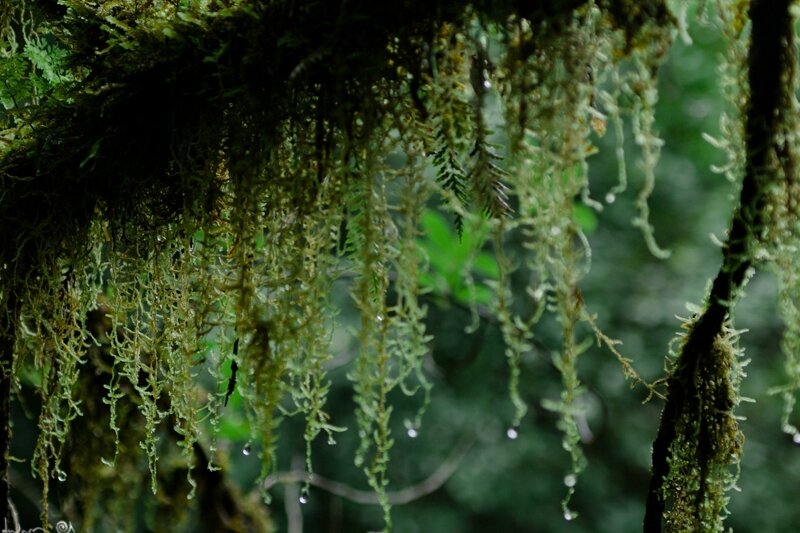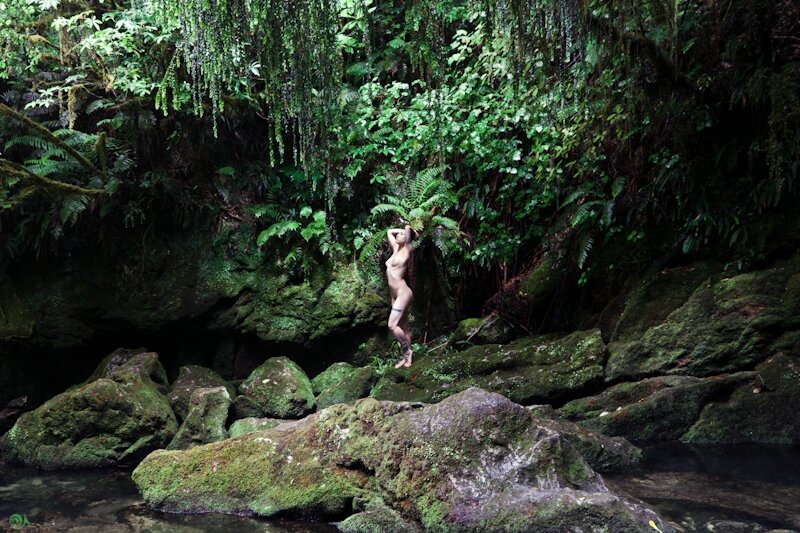 And we hit the road again, towards Greymouth, for the part 4 !
Et on repart sur la route, direction Greymouth, pour la 4ème partie !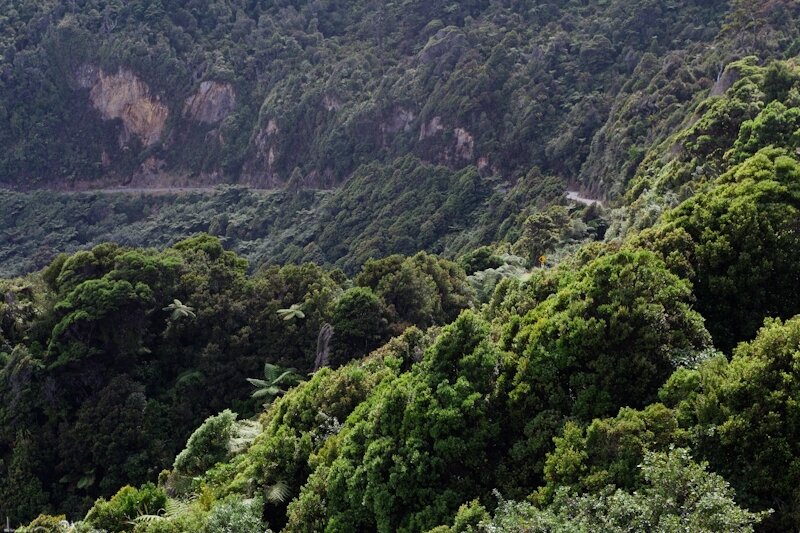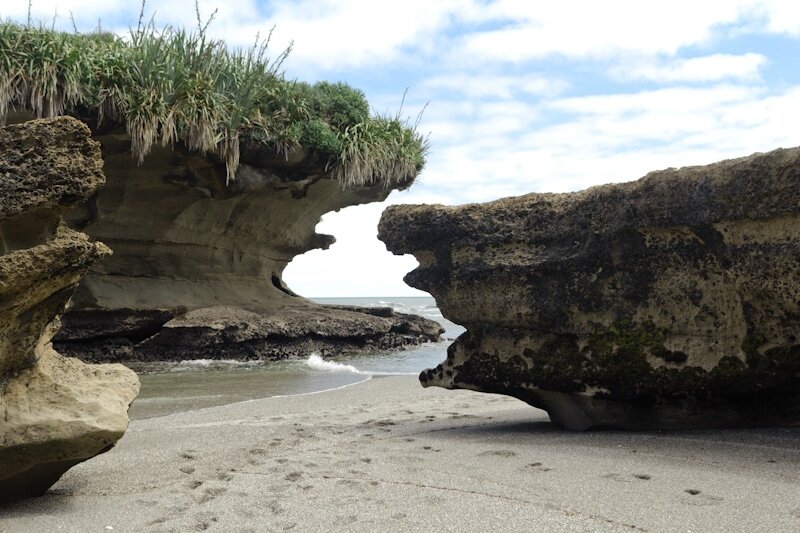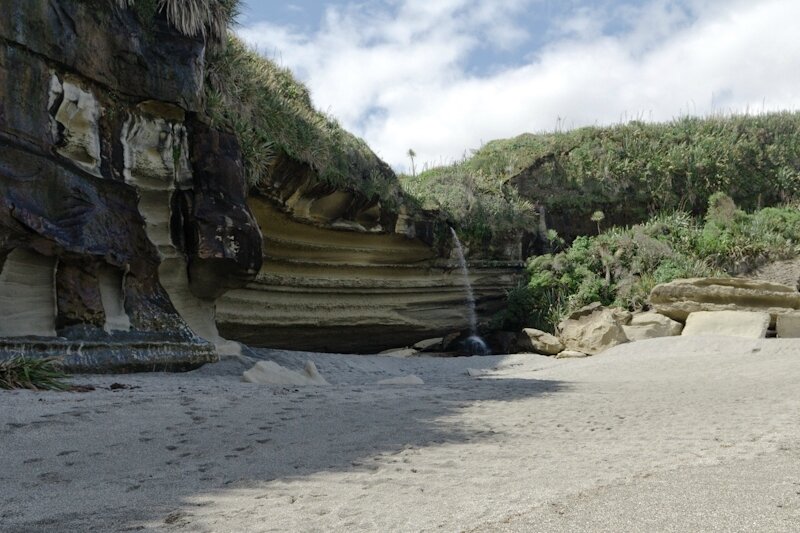 Read the rest :
Part 1 : Sydney, Auckland, Huka Falls

Part 2 : Tongariro, Koitiata, Wellington

Part 4 : Greymouth, Fox Glacier, Hawea Lake

Part 5 : Manapouri,  Doubtful Sound, Lake Marian

Part 6 : Wanaka, Rob Roy Glacier
Part 7 : Christchurch, Lyttleton, Kaikoura
Part 8 : Blue Springs, Hobbiton
Part 9 : Matapouri, Waipoua Forest, Opononi
Part 10 : Orakei Korako, Kai Iwi Lakes, Rangitoto