A two summers' year - (New Zealand) part 7
PUKAKI
Long drive from Wanaka to Christchurch, along the lakes Pukaki and Tekapo - here again, the neon blue waters, with the snowy Mt Cook away are out-of-this-world. There have been a whole bunch of bad and sad news, flakes, frustrating failures, arguments, disappointments these past weeks... And still we are overwhelmed by the country's beauty - always so captivating and soothing. A weird storm of mixed feelings.
Nous avalons vite les kilomètres qui nous séparent de Christchurch, le long des lacs Pukaki et Tekapo - là encore, les eaux sont bleu glacé, presque fluo. Avec le Mt Cook enneigé derrière, c'est grandiose.  Ces dernières semaines, nous avons eu notre petit lot de mauvaises nouvelles, plantages, ratés frustrants, prises de bec, déceptions... Mais la beauté du pays est toujours aussi renversante. Captivante, et apaisante. Un mélange détonnant d'émotions contradictoires.
CHRISTCHURCH
 Our arrival at Christchurch feels confusing. The city is hard to understand, complicated, in recovery - we could see it's been devastated by the earthquakes years ago, and the wounds are still perceptible. (sadly, there has been another one last winter)
The day after, we drove by Akonoa - the town is very touristic, but lovely. And the drive is rather pleasant : green smooth hobbits hills, leading to quiet open bays, full of birds - black swans, wild geese, some kind of plovers... We climb up the Ōnawe Peninsula, a maōri tapu site, at low tide. The friable rocks have some unexpected textures, bright orange, brown and greenish, like dragon skin. 
We spend then a chill evening at the queer bar of Lyttleton, « Civil & Naval », enjoying aioli french fries, lemon curd pear toasts, and Gingerella (we are powered by ginger ale since the beginning of this trip). The view of the little town and the bay at dusk is quite a poem for our eyes. 
Notre arrivée à Christchurch est bizarre - la ville est difficile à comprendre, compliquée, en reconstruction, on sent qu'elle a été dévastée par le tremblement de terre il y a quelques années et les cicatrices sont encore bien visibles (et malheureusement la ville a subi un nouveau tremblement dévastateur cet hiver). 
Le lendemain, petit passage à Akonoa - la ville en soi est très touristique, mais charmante. Et la route n'est pas déplaisante non plus : de vertes collines de hobbits qui s'ouvrent sur des baies calmes, emplies d'oiseaux - cygnes noirs, oies sauvages, des genre de pluviers… Nous grimpons sur la péninsule d'Ōnawe, lieu tapu maori, à marée basse. Les roches friables ont des textures impensables, orange vif, brun et vert, comme de la peau de dragon. Nous terminons la soirée tranquille au bar queer de Lyttleton « Civil & Naval », avec frites à l'aioli, toasts lemon curd-poires et Gingerella (nous carburons à la ginger ale depuis le début du voyage). La vue de la ville et la baie au crépuscule est d'une poésie indescriptible.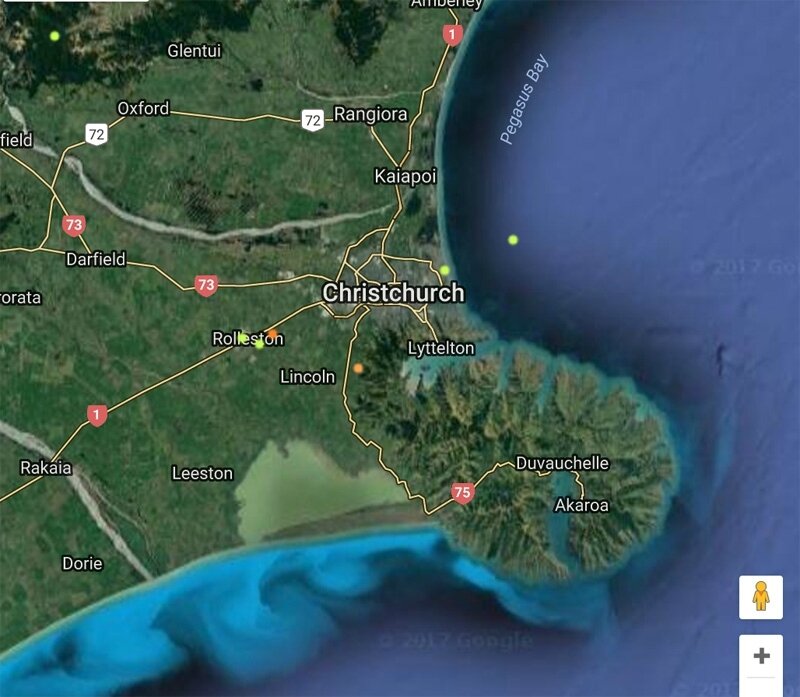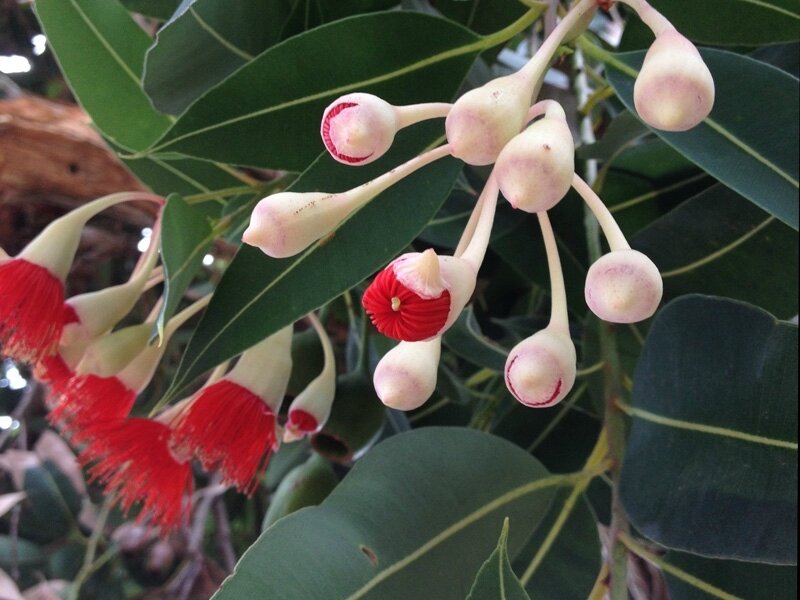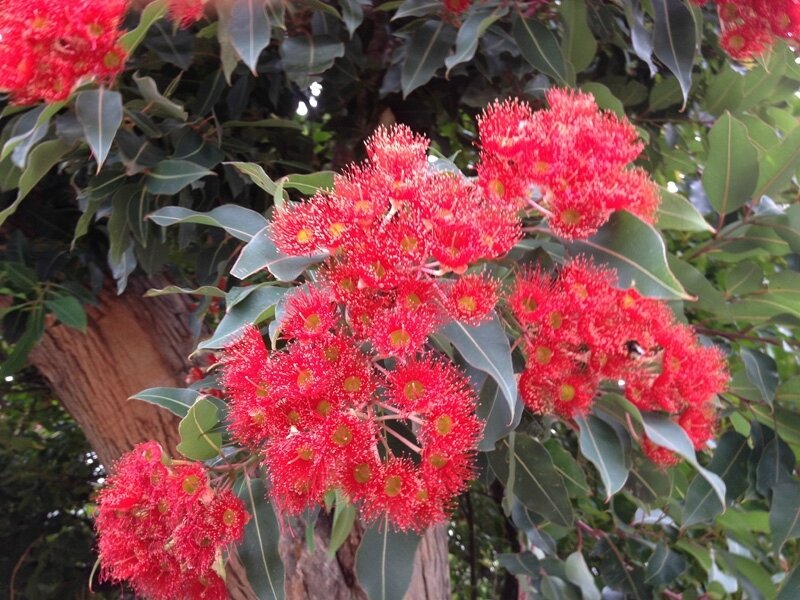 (I'm fascinated by these wax-like crimson flowers)
(Je suis fascinée par ces fleurs écarlates qui paraissent faites de cire)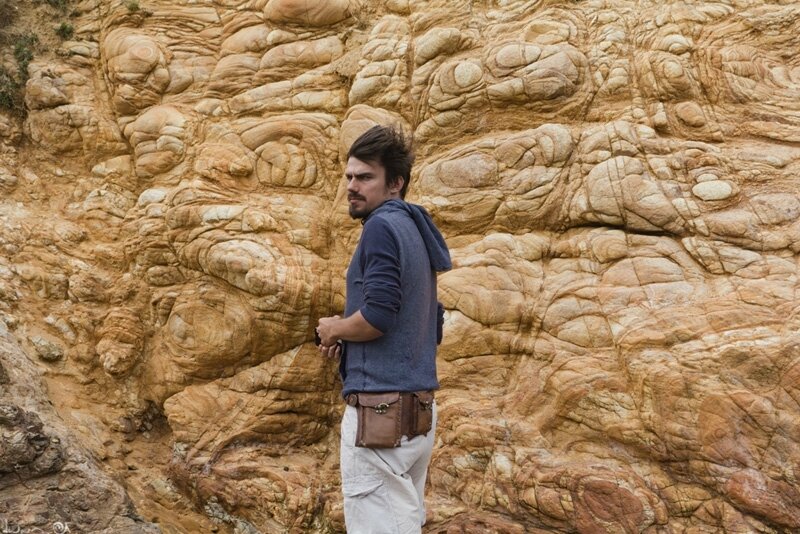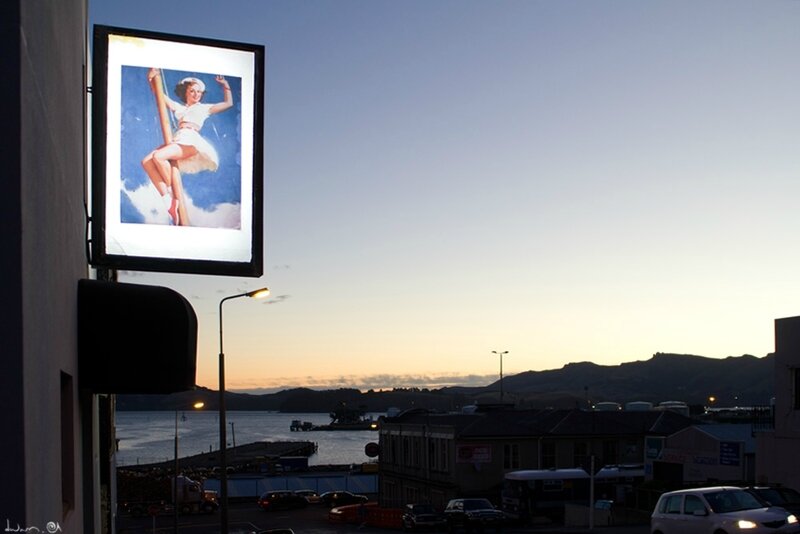 A failed attempt at nocturnal van photo...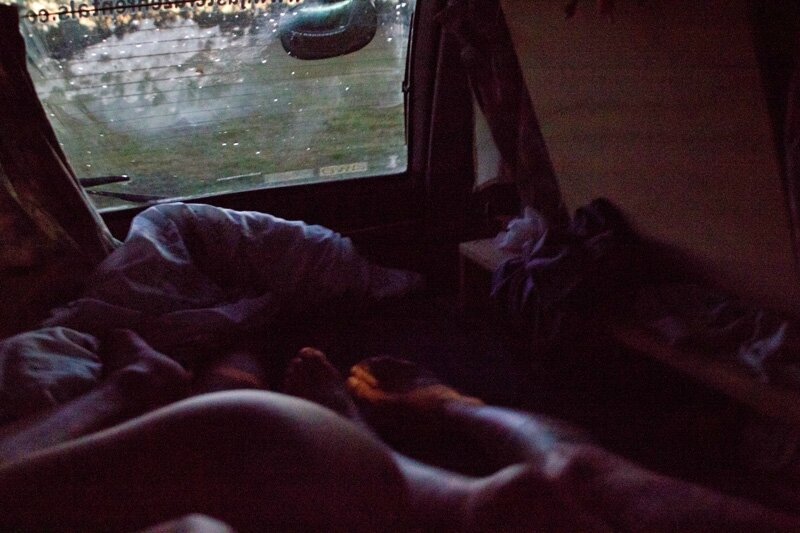 First day in Absolution tattoo shop. They are all so kind. All the tattoo artists I interviewed are passionating, and passionated. Rochelle, the apprentice, is the doppelganger of one of my friend, and we discussed our common love for Amanda Palmer , how much her book "The Art of Asking" taught us about empathy, our way of working as artists, and the respect of minorities voices. Instant friendship with Juju  as well - it had already struck me how close were our tattoo styles, but it seems that our ways of thinking and our convictions are pretty similar too. Once again, it's so frustrating that we have to leave after only 2 days, though we are both exhausted. I think it's Fennel's turn to catch these symbiotic kiwi bacteria that feels like food poisoning, and I'm myself crippled with period cramps. 
Whatever. Tomorrow is SEALS DAY !!!!!
Premier jour au shop Absolution. Ils sont tous tellement gentils. Tou•te•s les tatoueurs•ses que j'interviewe sont passionant•es et passionné•es. L'apprentie, Rochelle, est le sosie d'une de mes amies, et nous échangeons sur notre passion commune pour Amanda Palmer , et combien son livre « The Art of Asking » nous a appris sur l'empathie, sur nos fonctionnements en tant qu'artistes et le respect de la voix des minorités. Gros atomes crochus également avec la tatoueuse Juju - j'avais déjà été frappée par la similarité de nos styles de dessin, il semblerait que nos modes de pensées et nos convictions soient très proches également. Encore une fois, c'est très frustrant de devoir quitter la ville le soir même, mais nous sommes tous les deux épuisés. Je crois que c'est au tour de Fennel de choper une de ces bactéries symbiotiques kiwi qui donne cette impression d'intoxication alimentaire ; et moi je suis criblée de crampes de règles. 
Peu importe. Demain c'est la JOURNEE PHOQUES !!!!!!!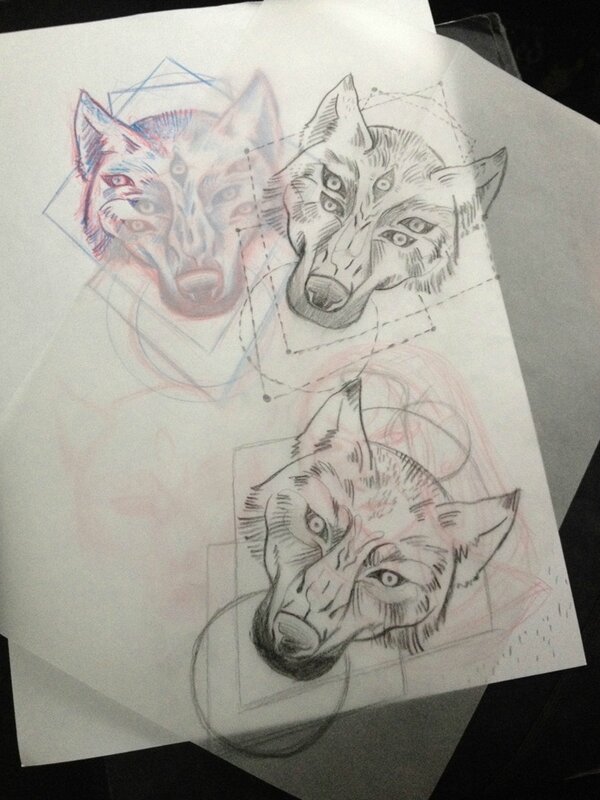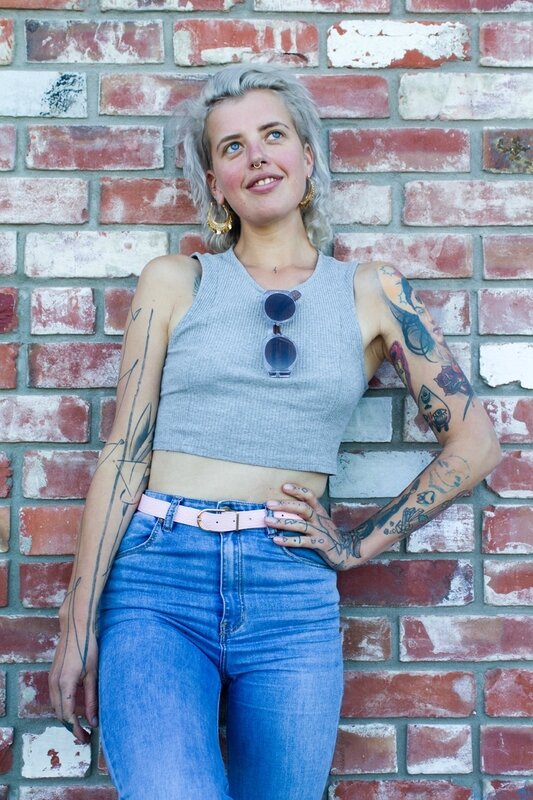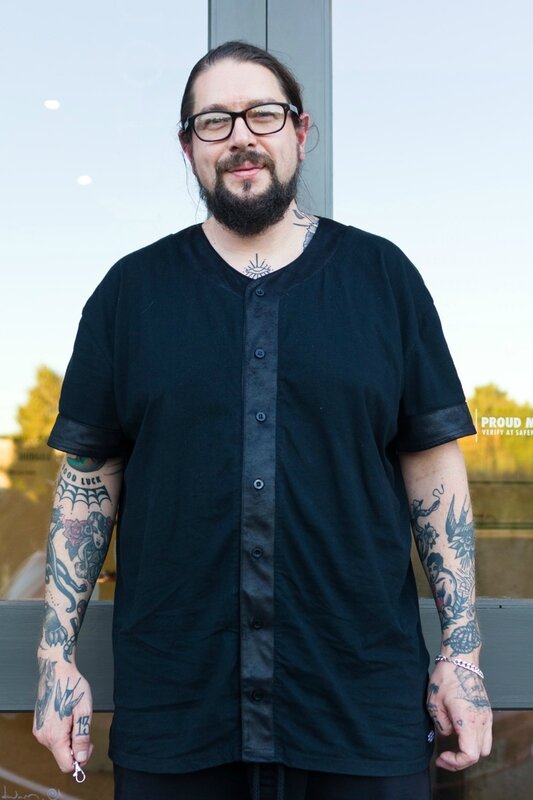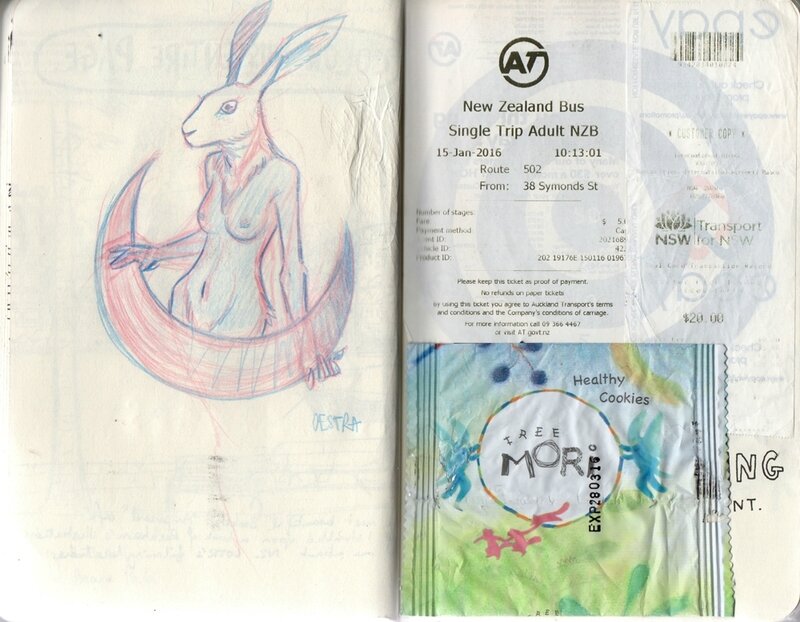 KAIKOURA
Kekeno ! Seals ! Phoques !
 We went to Ohau waterfall early in the morning, hoping to watch seal pups - but the pool is empty. Saying that I'm more disappointed than ever would be an understatement. However, a bit further on the shore, an entire colony is resting. Mothers callings for their pups, big males perched on rocks watching around, rookery of baby ones playing in the ebbs of the natural pools. I captured as much pictures and videos as I could (hence that seal-heavy post), and after a solid breakfast, we go on a snorkeling excursion with another seals colony. It is something. It's amazing ! They are so curious and playful, rushing towards us, looping and pirouetting around... I'm ecstatic. Even if I must confess it can be quite scary, when they charge at us only to turn aside at the last moment, or when they swim underneath, staring at us with their huge black pupils. I'm frozen, I can't feel my face nor my ends, my lips are to stiff to articulate, but I'm in awe. On the way back, our boat is followed by a pod of dolphins giving us a little show of more-or-less graceful saltos, and we spot a little blue penguin.
Nous grimpons à la cascade Ohau dès le petit matin dans l'espoir d'y observer les bébés phoques - mais le bassin est vide. Ce serait un euphémisme de dire que je suis déçue comme jamais. Mais juste un peu plus loin, sur les rochers du bord de mer, une colonie entière se repose. Les femelles appellent leurs petits, les gros mâles perchés sur des rochers surveillent les alentours, les bandes de petits phoques jouent dans le ressac et les piscines naturelles. Je capte autant de photos et de videos que possible (d'où ce post chargé en phoques, je vous préviens). Après un gros petit déjeuner, nous partons faire une excursion en snorkeling pour nager avec une autre colonie de phoques. Là, c'est un autre niveau. Et c'est génial ! Ils sont hyper curieux et joueurs, passent en trombe près de nous, font des loops et des pirouettes…Je n'en peux plus de joie. Même si je reconnais que je n'en mène pas large quand ils nous foncent dessus à toute allure pour tourner au dernier moment, ni lorsqu'ils nagent en dessous de nous, en nous fixant de leur grands yeux noirs. Je suis gelée, je ne sens plus mon visage ni mes extrémités, mes lèvres sont paralysées de froid, mais je jubile. Sur le retour, nous sommes suivis par un banc de dauphins qui se fendent d'un petit spectacles de saltos plus ou moins gracieux, et nous repérons même un petit pingouin.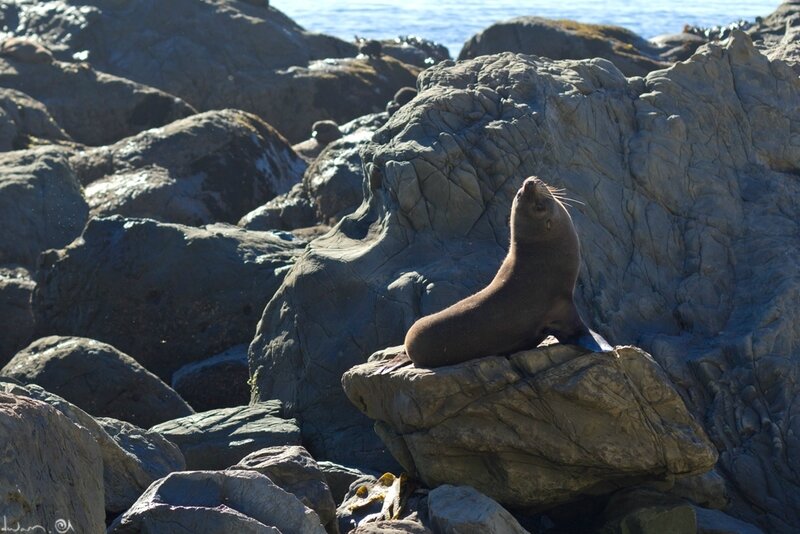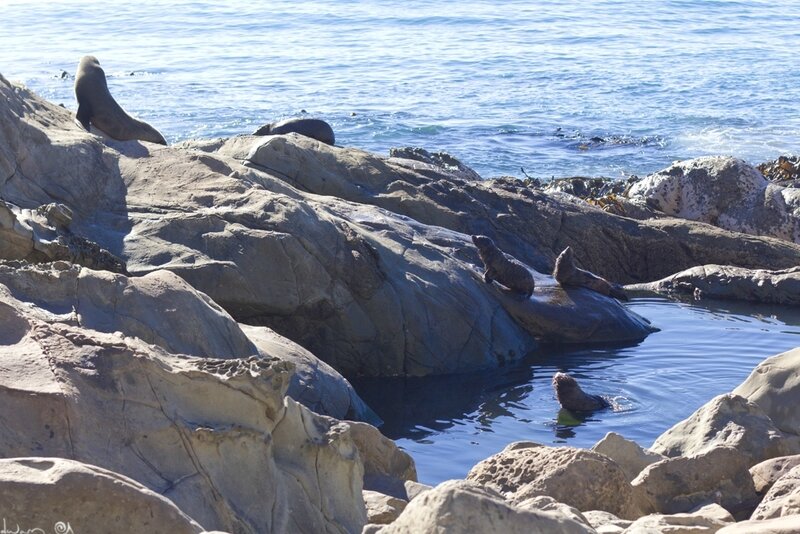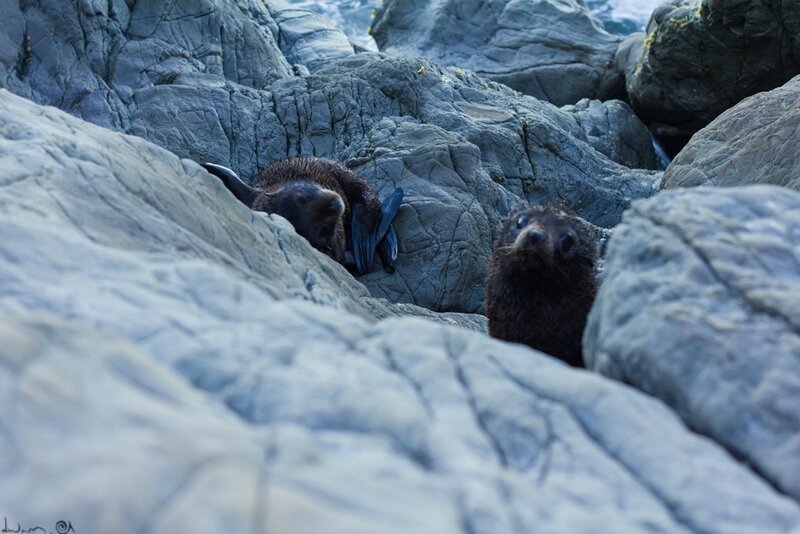 AND UP THE NORTH ISLAND AGAIN
We need now to drive up north again, to get the ferry back to the North Island. I'm laughing as always at the sight of these crested birds families running away from the road as we pass by. Totally randomly, we met Aziz on the road, driving one of his van from Christchurch to Wellington. We camp in a lovely place by the sea. The landscapes are all in soft pastel colors, the moon, who's been up for hours already, shines upon the serene sea. Brushing your teeth on the seashore, caressed by moonlight, makes you feel like you're acting on a powerful and mystic ritual 😬✨🐚🌙
Il faut que nous remontions pour reprendre le ferry vers l'ile du Nord à présent. Je rigole toujours à la vue de ces familles d'oiseaux huppés qui surgissent et s'enfuient le long des routes à notre passage. Complètement par hasard, nous croisons Aziz, qui remonte un de ces van de Christchurch à Wellington. 
Nous campons dans un très bel endroit le long de la côte. Le paysage est tout pastel, La lune, déjà levée depuis des heures, brille sur la mer calme. Se brosser les dents face à un tel spectacle donne à cette action triviale une couleur épique et mystérieuse.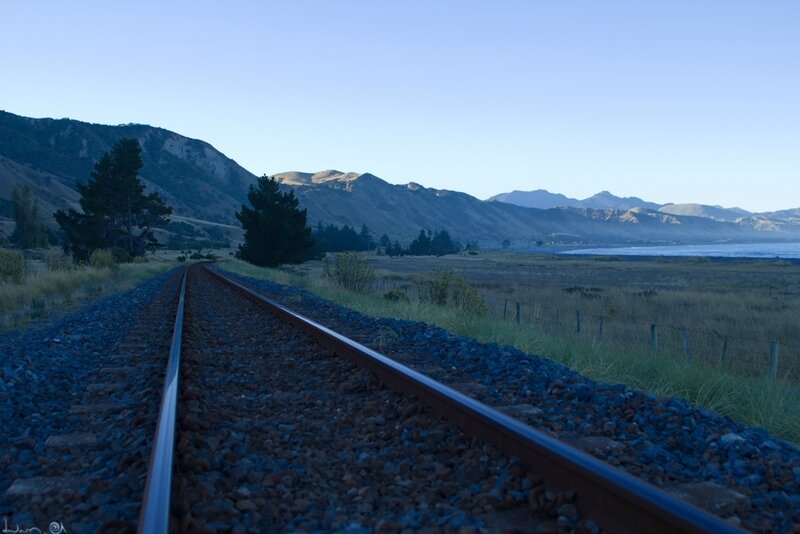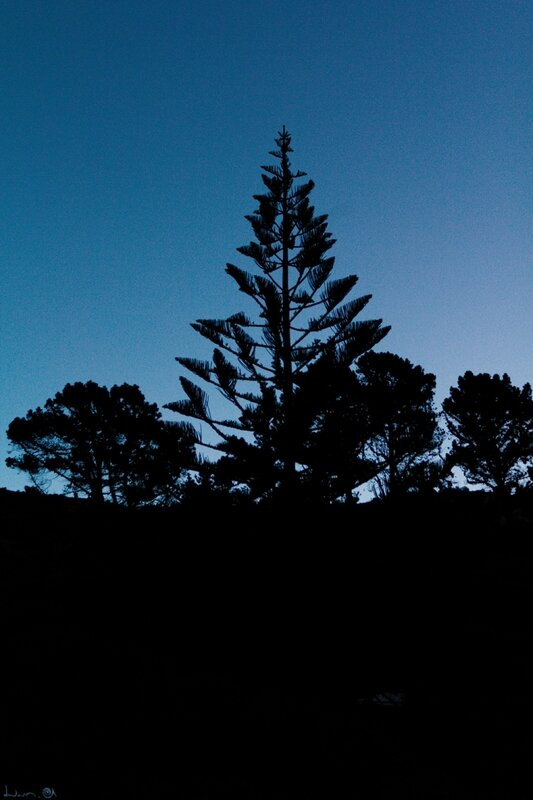 However, the moon seems upside down for my Northerner mind. I have this trick to know if it's waning or waxing, and after a few nights I saw my calculations were wrong and it was the other way around here in the Southern Hemisphere. Which makes me feel really weird, and lost.
Mais pour mon esprit nordiste, la Lune semble à l'envers. Cela me chiffonne depuis le début du voyage : j'ai un truc pour savoir si la lune est croissante ou décroissante, et après quelques nuits, j'ai du me rendre à l'évidence que mes calculs étaient faux et que cela fonctionnait en sens inverse dans l'Hémisphère Sud. Mais c'est perturbant.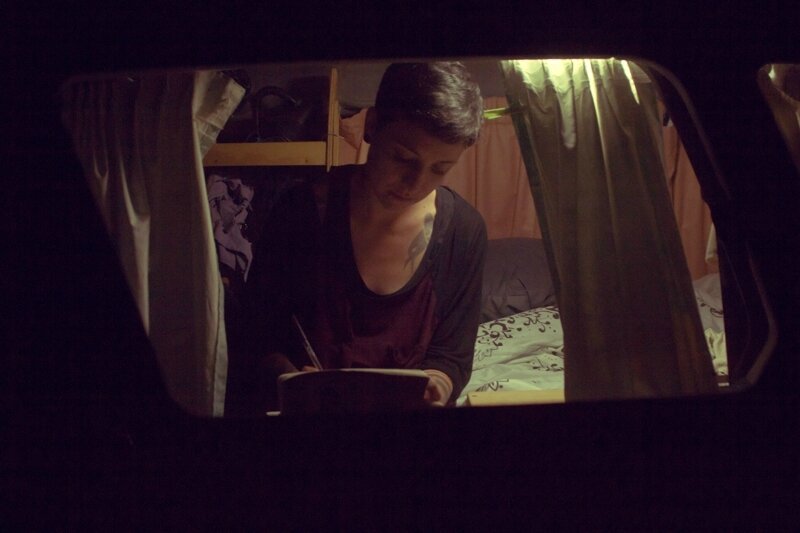 We drove back though the Tongariro, but the weather is too stormy again to try the Alpine Crossing. Well. One more reason to come back to New Zealand, then. The timing for tomorrow is tight, and we spend the night away from Wellington, cause all the campsites close to the city seem shady, or too expensive. It's sad to only be here for a night, cause that campsite is probably the most beautiful of the trip. Large, spacious, nicely shaded, with little trails down the river to the filming location Peter Jackson chose for Rivendell (irl : just a pretty forest corner)
Nous repassons par le Tongariro, mais le temps est encore trop mauvais pour tenter l'Alpine Crossing. Bon. Une raison de plus pour revenir en Nouvelle-Zélande. Timing serré le lendemain, où nous passons la nuit à 40 minutes de Wellington parce que tous les campings en bord de la ville semblent craignos, ou hors-de-prix. C'est frustrant car c'est l'un des plus bel endroit où l'on a pu s'arrêter pour camper ! Large, espacé, ombragé, avec des petites balades le long de la rivière jusqu'au coin où Peter Jackson a tourné les scènes de Rivendell (en réalité : juste un joli coin de forêt).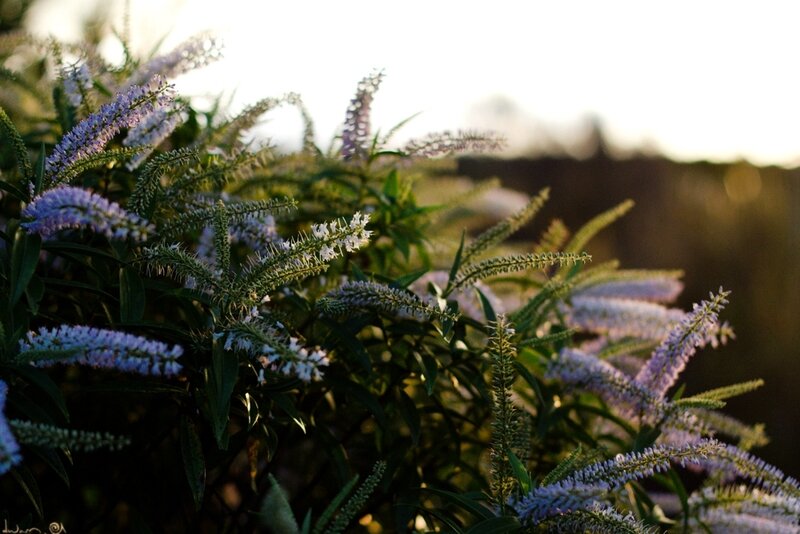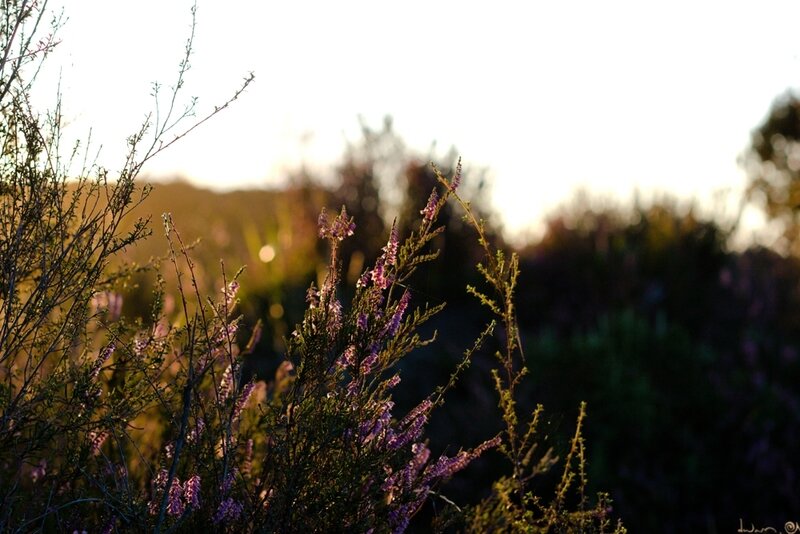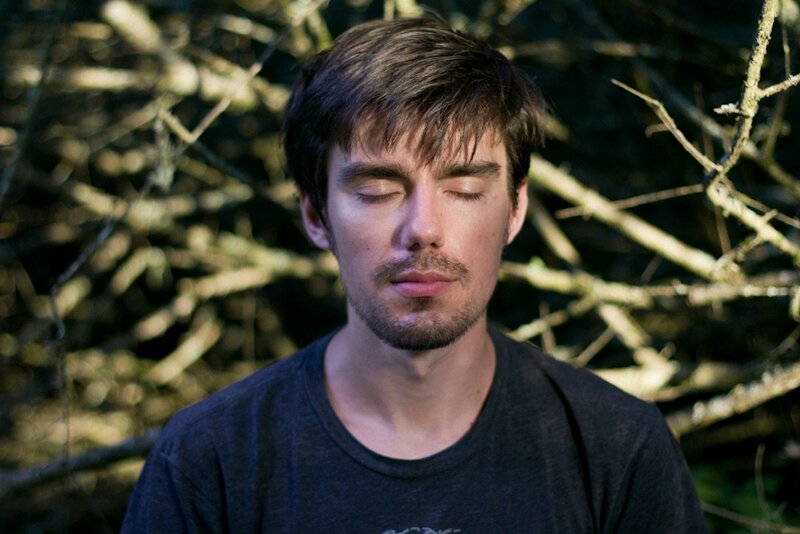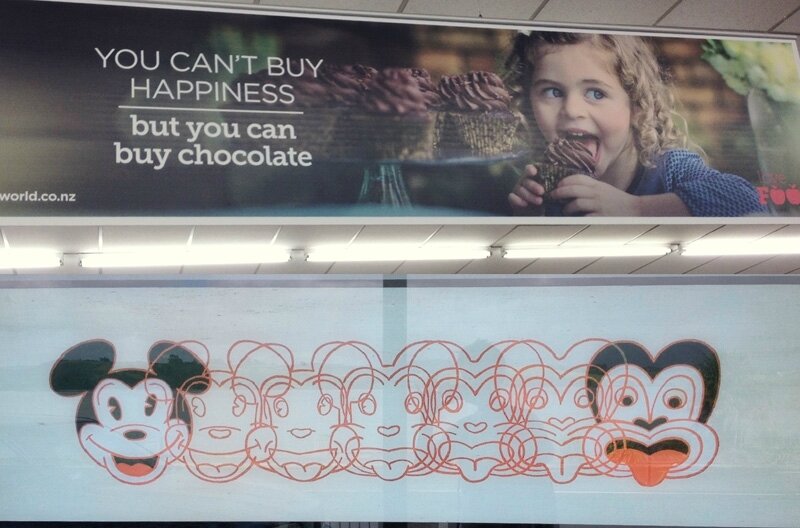 Next part will be pretty much only about HOBBITON !
La prochaine étape va être plutôt concentrée sur... HOBBITON !
Read the rest  :
Part 1 : Sydney, Auckland, Huka Falls
Part 2 : Tongariro, Koitiata, Wellington
Part 3 : Pelorus, French Pass, Riwaka Resurgence
Part 4 : Greymouth, Fox Glacier, Hawea Lake
Part 5 : Manapouri,  Doubtful Sound, Lake Marian
Part 6 : Wanaka, Rob Roy Glacier
Part 8 : Blue Springs, Hobbiton
Part 9 : Matapouri, Waipoua Forest, Opononi
Part 10 : Orakei Korako, Kai Iwi Lakes, Rangitoto