Weekly Round Up. 29th April- 5th May 2018!
Sunday 29th.
  "Sweep it back" I just wanted to draw someone who looked cool! I ended up drawing this one really late for some reason, so was running outta steam.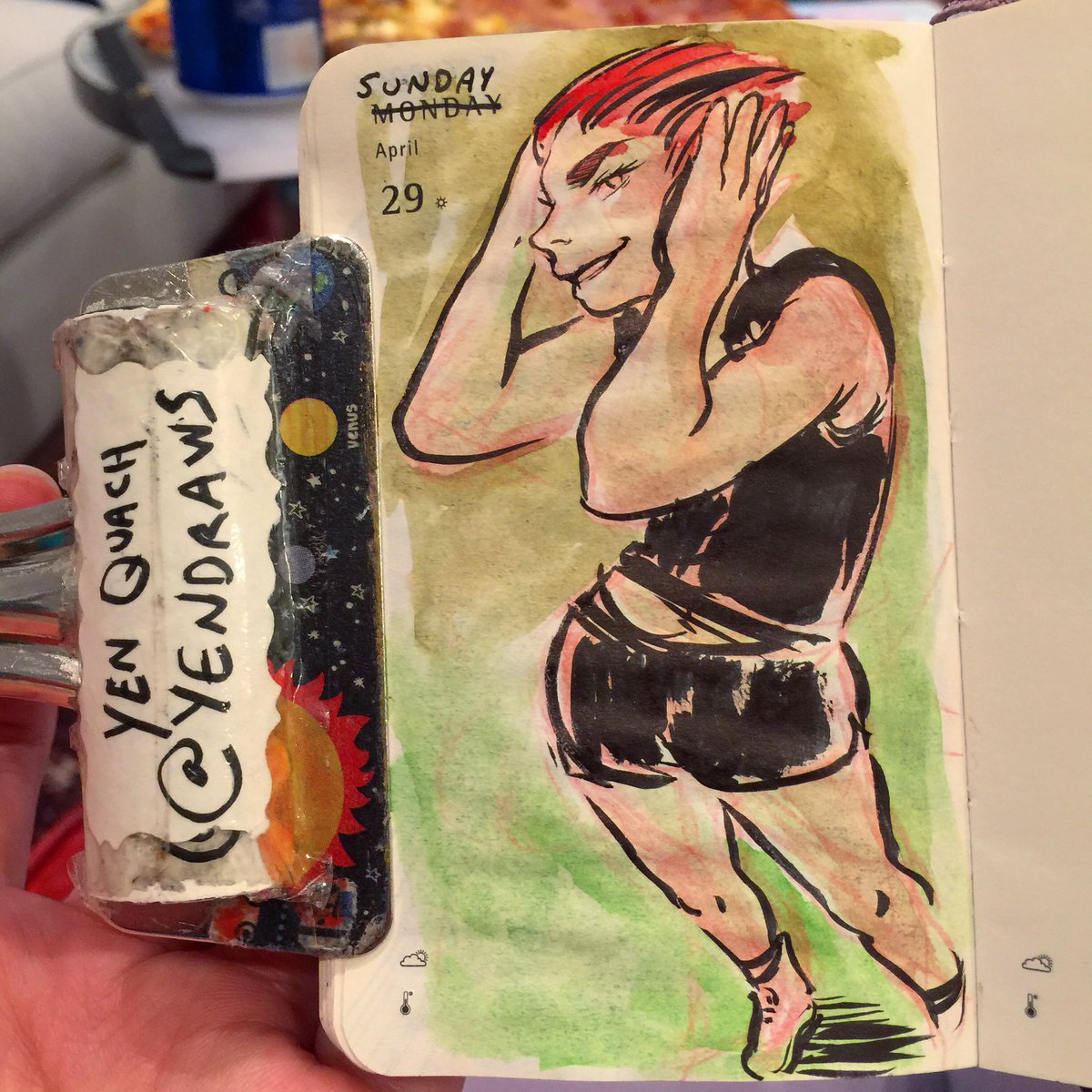 30th April.  "Taking my own advice and making a leap tomorrow" The context for those one should now be pretty clear! I ended up staying up until 2..or 3? am working on and refining the Patreon for launch.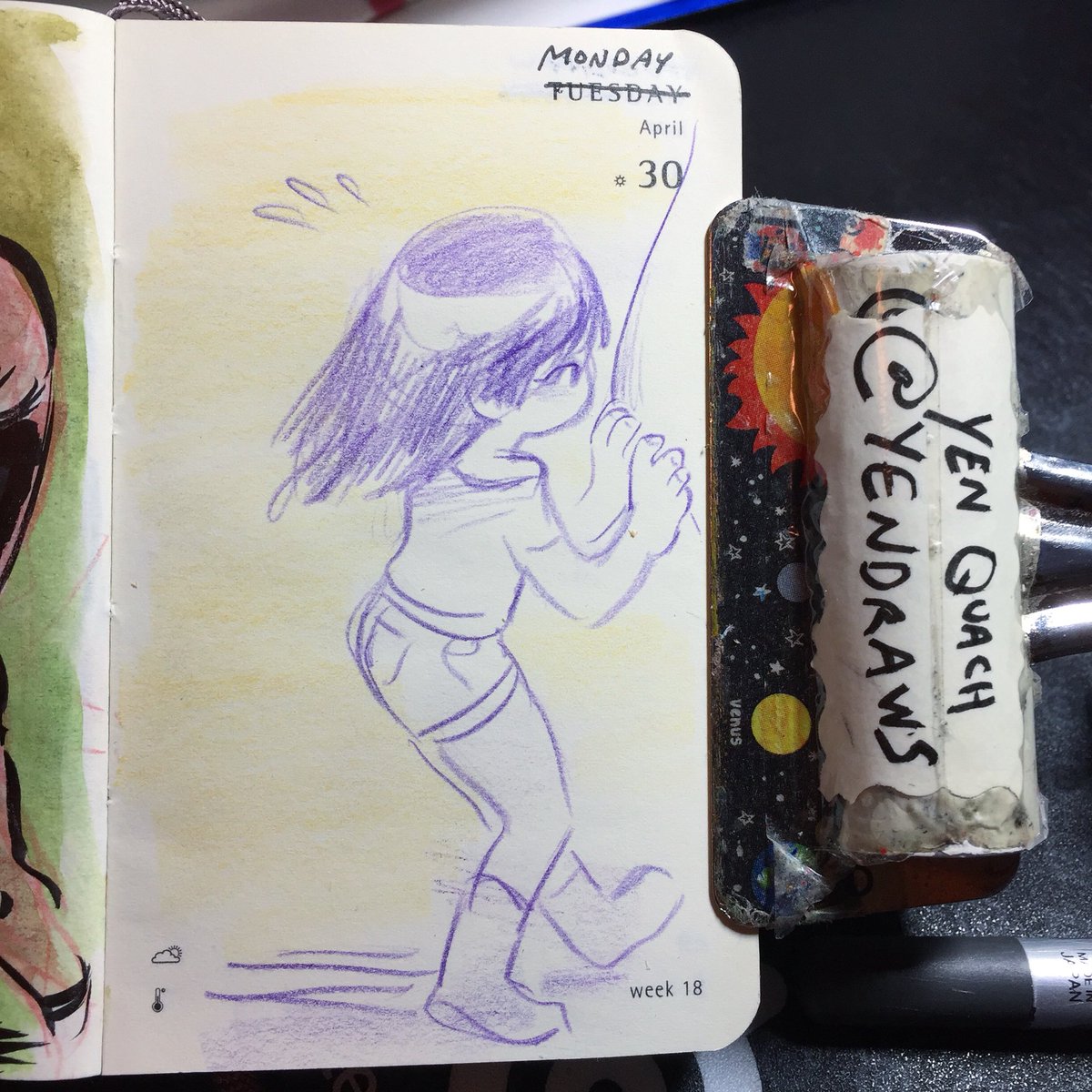 May 1st.  "Feeling so incredibly thankful for all the support on the launch of my Patreon today!!" Launch day!! I'm still feeling so overwhelmed with how lovely launch day was 💖💦 My partner's mom + a work colleague came up to SF from Mountain View later in the afternoon, so we were occupied until quite late in the evening.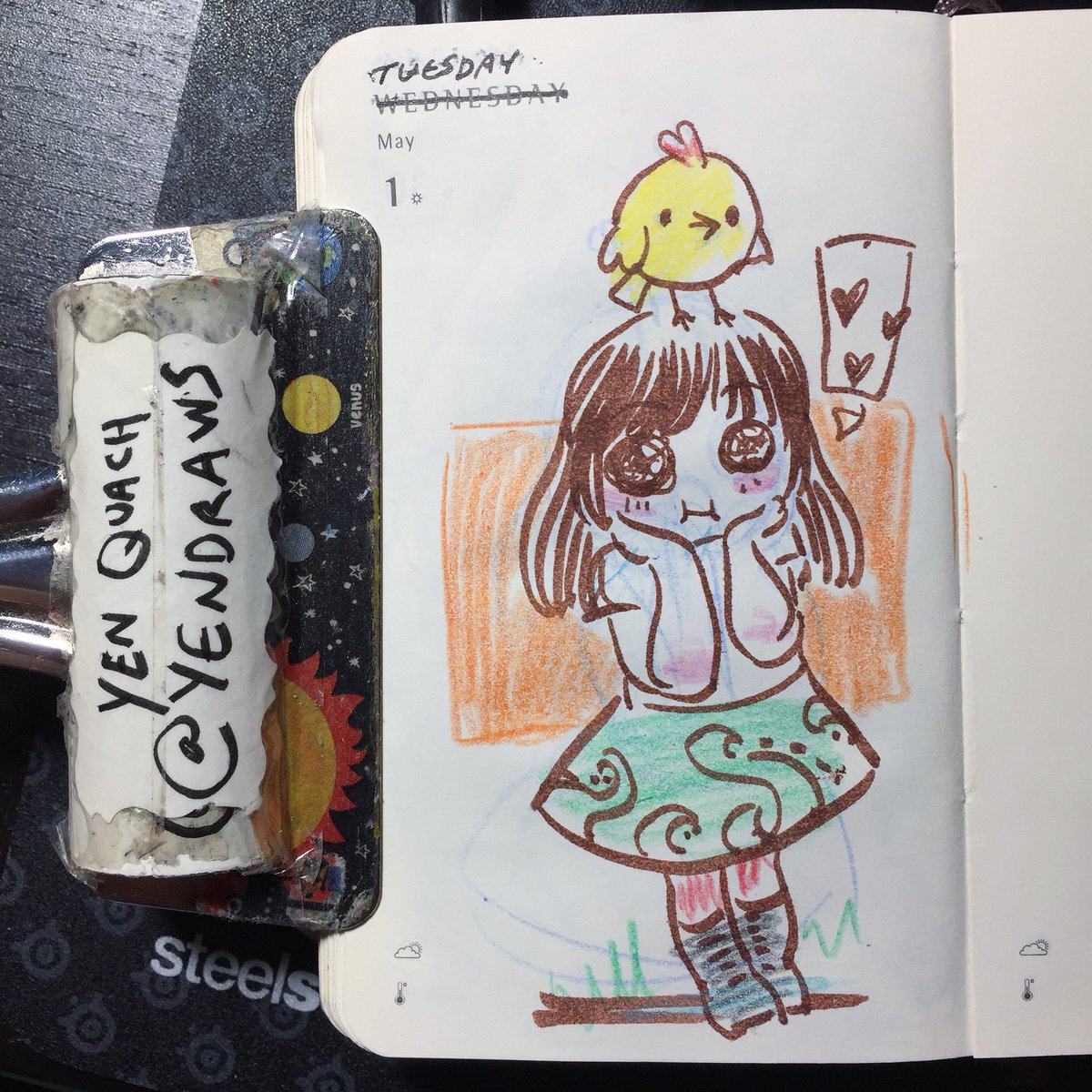 May 2nd.  "Be a goblin if you wanna~" A few words to consider. Western beauty standards are tough to deal with, and as usual I had a monster girl on the brain.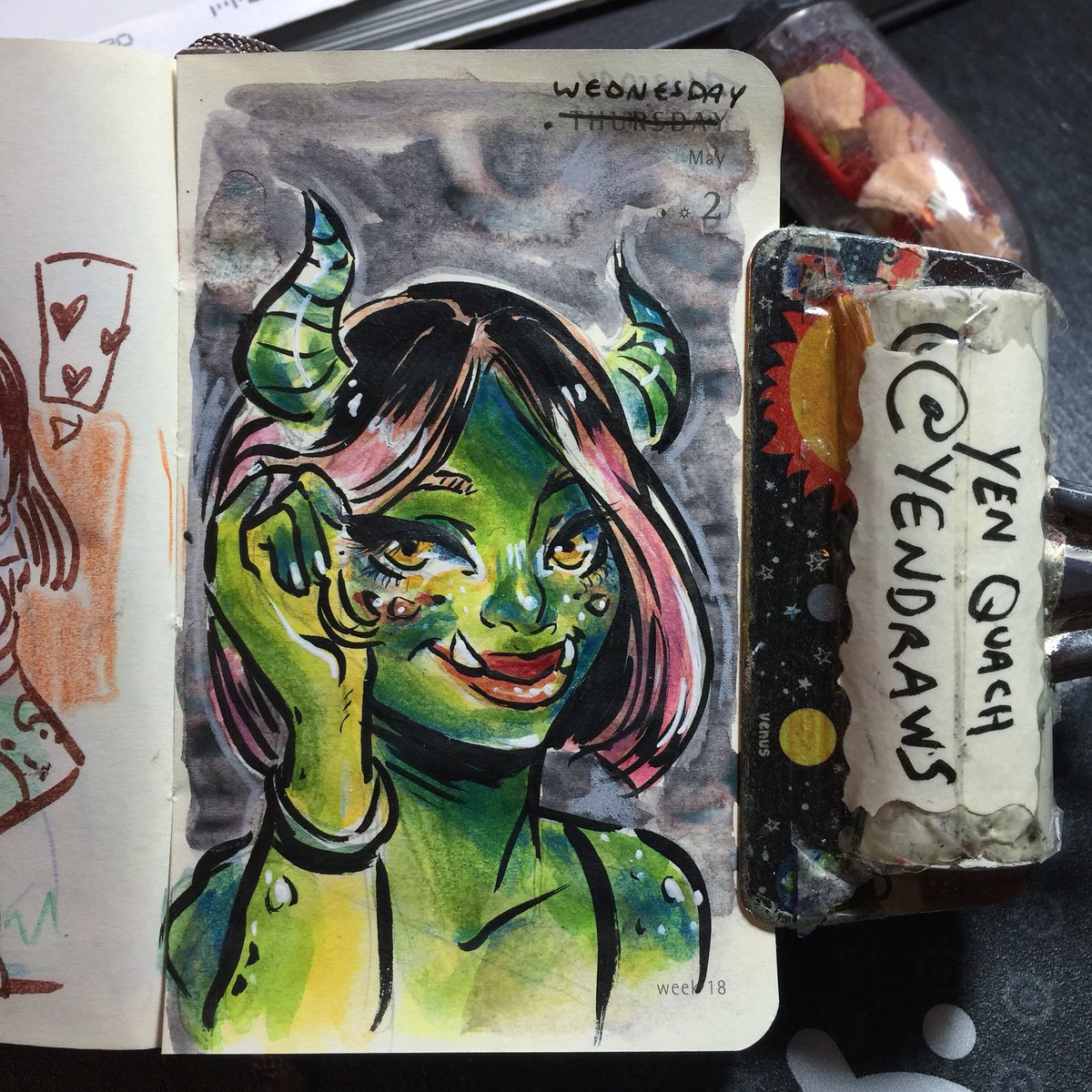 May 3rd.  "Sweep it away" A super late in the evening drawing. I used a light grey kuretake clean color (watercolor) brush pen for the sketch underneath and ran straight into the drawing with a ballpoint pen. Hindsight being what it is, I feel like I could've done so much better with this, but as a sketch it's not too bad.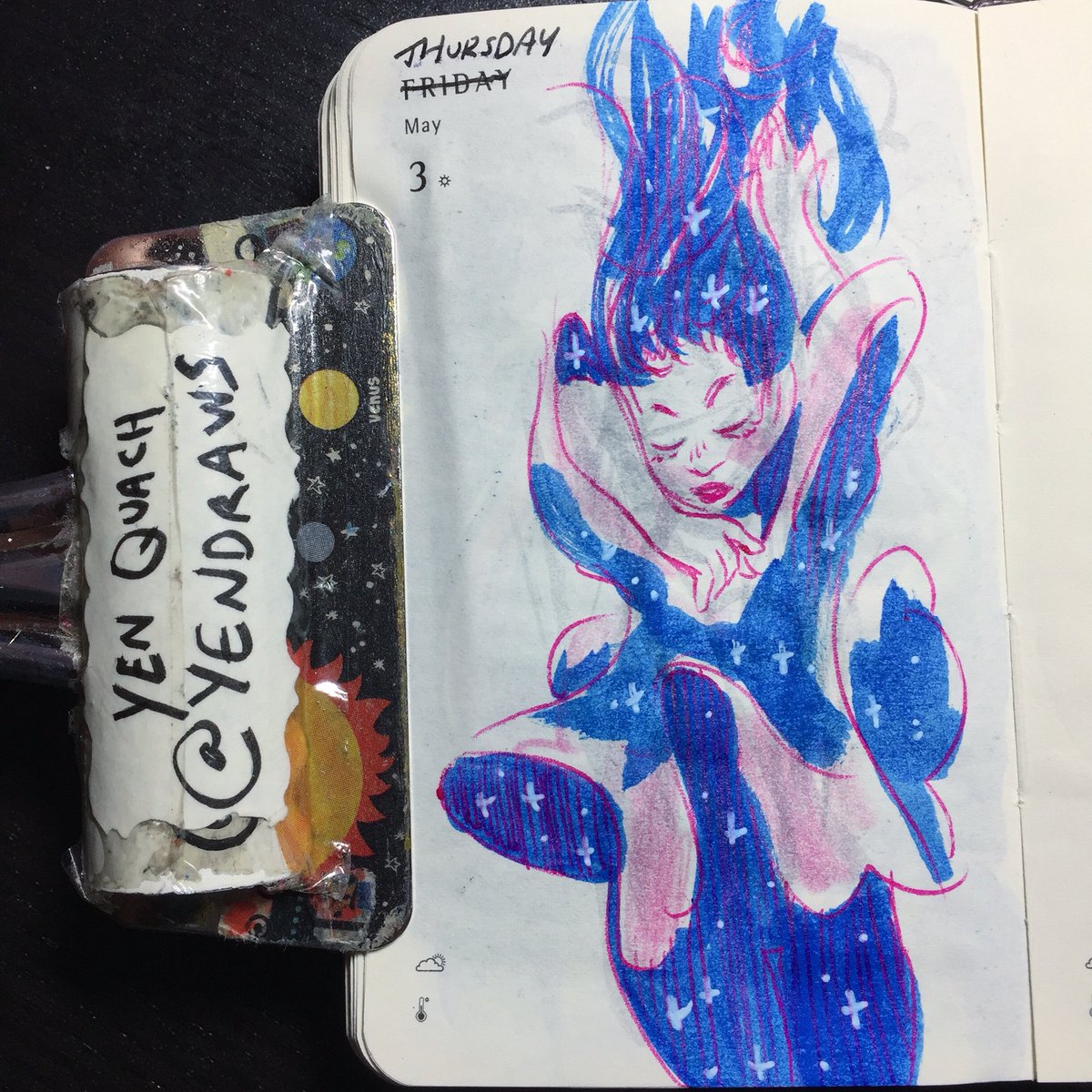 May 4th.   "Lil sprig" The $5+ patrons may recognize this design- totally the inspiration for that slightly spicy post. I've been doing some indoor gardening and have a pot bursting with tomato seedling and one bell pepper plant that's already fruiting. The leaves on the pepper plant have been yellowing, which is probably me overwatering the poor thing! I've been wanting to draw a witch too, with a leaf as the basis for the brim shape.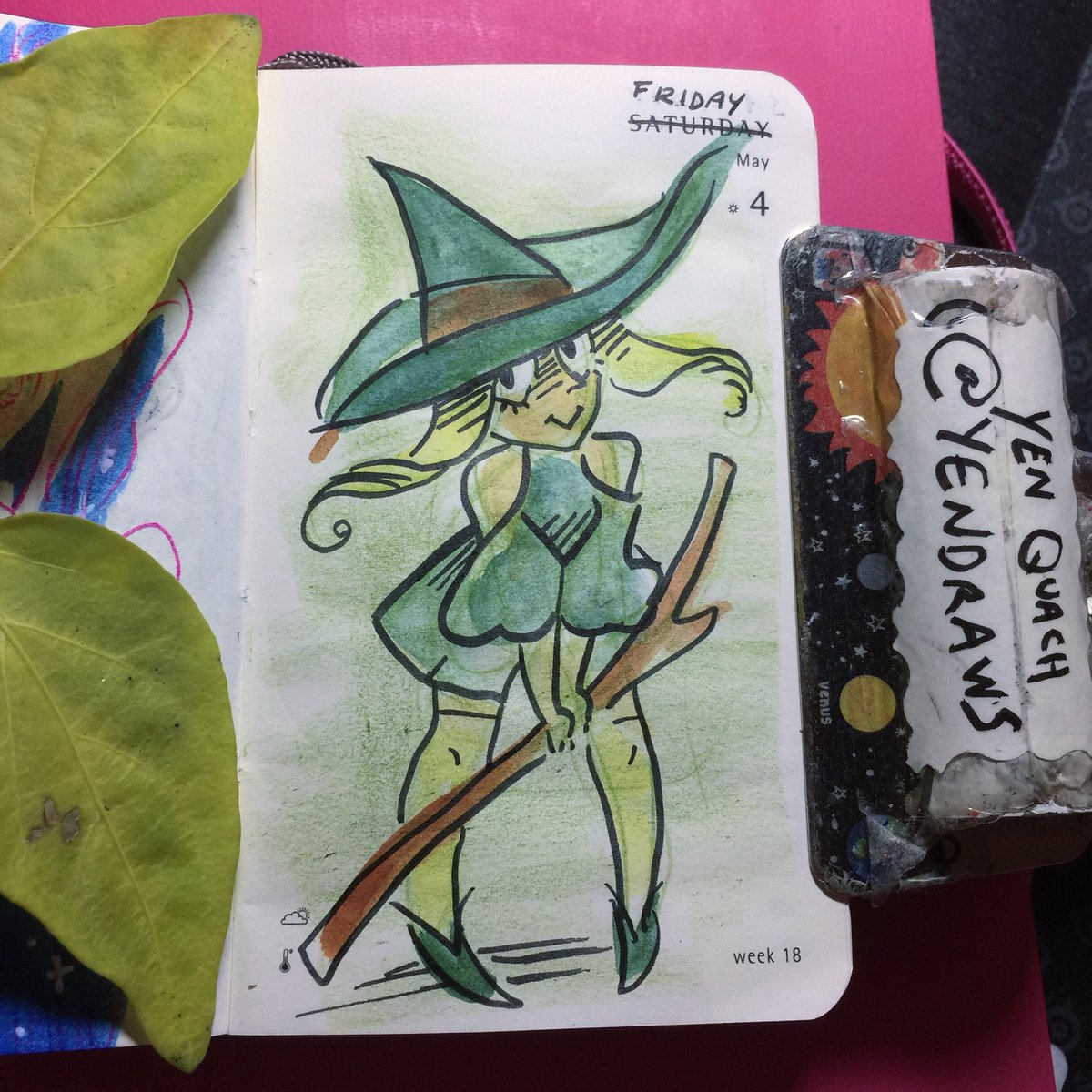 May 5th. "Have a relax" A little robot friend as I wanted to draw something a little bit different to normal. I always worry about slipping into a rut or getting too comfortable. The robot's pant holes (??) are making me giggle :P