This is a speedvideo of my live broadcast  on the 17th 2018 from my Patreon (the live is exclusive to my Patreons, that also receive the coloring page) 
Pledge $0 or more per month
Everyone
Pledge $0.01 or more per month
Patrons Only
Support your global artist !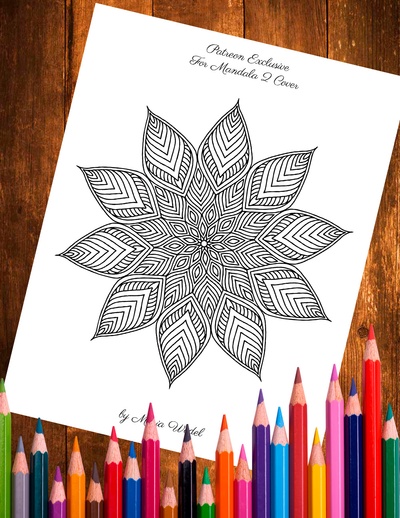 a free copy of my Mandala Collection Pdf... access to my live feed and recurring adult coloring pages from my upcoming books, before they are published, ... I will be coloring them on here for future Covers art work and send them out to you ! For Covers I will usually color about 10 drawings from a book... there will be Mandala's,  Weirdie'Dala's, Weirdie's, Frames, Eggs and much more ... so do expect a great variety of different coloring pages !
The Books
you will get the full pdf, once a book is published, of all the books, that I create Cover Art for here on my live stream, and of course everything from the first tier too...
Physical Books
This tier includes everything from the 2 other tiers, in addition it offers the possibility of physical books sent to you monthly, either 2 books that cost less than 15 dollars or 1 book that cost over 15 dollars on Amazon. You will need to give me your shipping details and let me know which book/books you wish every month and I will have them sent directly to you, books will be ordered and sent out after the 5th of the month, when the fees have come in ***this tier will have a test period of 3 months to see if it works well,