Hello Patreon patrons! We're so grateful to have you as part of the New Rockstars community. On this feed, we will be posting some content we think you'll love. Remember, what you see will depend on what level you're currently contributing. The rewards levels are listed on the right side of this page, so take a look! Thank you for your contributions, and much love to you all!-The New Rockstars Team 
Pledge $0 or more per month
Everyone
Pledge $0.01 or more per month
Patrons Only
Pledge $1 or more per month
Access to the Patron-only activity feed with exclusive updates and behind-the-scenes content! You're our rockstars, and have our eternal thanks.
Pledge $3 or more per month
As our Super Crew, you get to vote in polls for helping decide what we cover next! YOU GUIDE OUR CONTENT!
You'll also get access to the EXCLUSIVE Patreon Feed THEORY and Q&A ARTICLES!
Plus previous reward.
Hero Squad
You are our heroes! First off, at this level, you've earned a THANK YOU SHOUT OUT from our Twitter account!
Plus previous rewards.
Pledge $10 or more per month
Join the New Rockstars every month for a LIVESTREAM Google Hangout! We'll chill, talk nerdy stuff, and answer your questions. It'll be awesome.
Plus all previous rewards.
Pledge $25 or more per month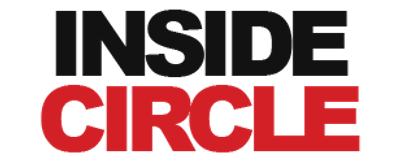 As part of our Inner Circle, you're really one of us. That means you can appear ON-SCREEN in our Monthly Google Hangouts and will help answer questions, weighing in with your own opinions!
We'll also list your name in the description credits of every video!
Plus all previous rewards.
Pledge $50 or more per month
Holy crap. You are as nerdy as we are! In that case, you probably like a lot of the same stuff we do. So we're gonna send you regular CARE PACKAGES, directly to your doorstep, curated by FiMo and crew.
We'll also want everyone to know your name, so we'll post it in our ON-SCREEN credits, at the end of every video. You've earned it.
Plus all previous rewards.
Pledge $100 or more per month
This is it. You've made it. The Gold Level. You're the Rockstar of all Rockstars.
This is our most exclusive level, with very limited quantity.
Now that we are fans of YOURS, we'll give you monthly shout-outs, OUT LOUD, in our videos.
This group is going to get an EXCLUSIVE MONTHLY CREATIVITY HANG OUT just for you. We will use all of our expertise to give feedback on any projects that YOU are working on, AND we'll ask for your input on OUR projects. We will actually create things *together*.
We're also going to send you a freaking gold plaque in the mail after each year you support at this level, to commemorate your true spirit of patronage.
Plus all previous rewards!