What Will Happen During the Solar Eclipse?
A solar eclipse is happening on August 21st! Jessi and Squeaks explain what that means and why it's so cool.
Pledge $0 or more per month
Everyone
Pledge $0.01 or more per month
Patrons Only
SciShow Kids Coloring Page!
$1 or more per month

∙ 25 patrons
You're officially a SciShow Kids Patron! Thank you! You'll have access to the patron-only feed for blog posts and picture updates and we'll send you a new coloring page download of a character or scientific subject every month! 
SciShow Kids Puzzle!
$3 or more per month

∙ 12 patrons
We love using our brains and we know you do too! At this level, you'll have access to everything in the above level, plus we'll send you a new puzzle game every month to exercise your brain! It might be a word search of scientific terms we're learning or a mathematical code to crack! The possibilities are endless!
Let's Get Making Level!
$5 or more per month

∙ 24 patrons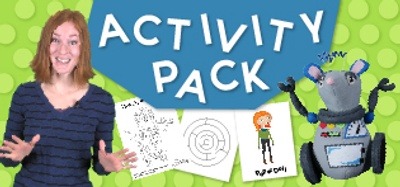 Jessi loves to make things -- she made Squeaks! At this level, we want to get you and the SciShow Kids in your life making too! You'll get everything above, including the coloring page and puzzle, but you'll also get a paper craft to get you making at home! It might be paper dolls of SciShow Kids characters or instructions for 3D models to bulid!