HEY GANG! How's it going?
So I got some exciting news! We're adding extra rewards to the $5 and $10 tiers!
First, for $5, you'll get access to the Patreon exclusive comics AND our older comics!
One comic is....
Drawn in 2012, this comic has been only available in print and e-book! It's been formatted as a webcomic and available to read right from your seat!
The next is...
This one was drawn in 2011 and was my college senior thesis. We had a small print run for it, and every copy was sold. It's only available as an ebook and now, it's available to you!
ALSO!
For $10 backers, you get the $5 rewards as well as a monthly inked request AND 
a pack of stickers once a month!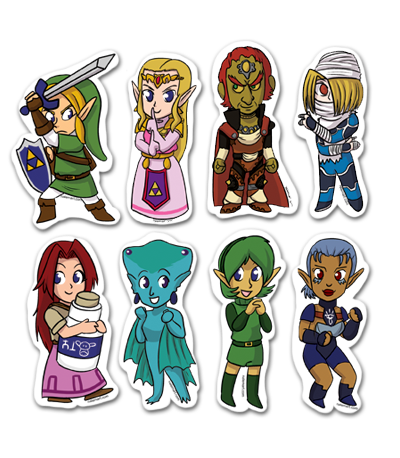 We sell all kinds of cutie sticker sets like these at cons, and we produce stickers of our original characters and stickers based on our favorite series. At the end of each billing cycle, if you pick one from the
shop [click here]
, you'll get a set in the mail! 
We produce new sets before every con, which is convenient since next week we'll be at...
And we'll be debuting 3 new sticker sets!
We will share them on Patreon as soon as we're done!
That's all for now. Thanks so much for your support, we're eternally grateful!
New Cannon comic coming soon!
-Melissa