Working on the latest comicbook page
Work in progress on the Casino Royale comic, making sure the appropriate supporters get their pages every month!
Pledge $0 or more per month
Everyone
Pledge $0.01 or more per month
Patrons Only
The DBF Community
$3 or more per month

∙ 27 patrons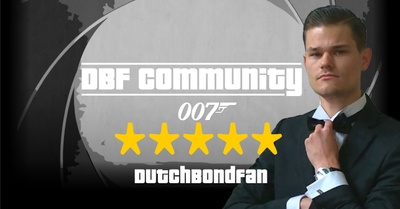 Rewards and benefits for joining:
•
Early access
to all videos uploaded to the channel
2 weeks before the regular viewers
get to see the content!
 (With the possible exception of occasional Bond news discussion videos, which all viewers will get to see instantly) 
• A Personal video message
• Your name featured on supporters Wall of Fame
• Access to my Patreon feed (Exclusive looks behind the scenes, vote in polls etc)
 • You will receive my custom made Bond Blu Ray covers in your e-mail inbox as a sign-in bonus! 
  • You're now part of the elite group of fans of the channel!