Xtra fabulous Mikleo in colour
This was a lineart commission I did some time ago, and since jewelry is ridiculously fun to paint, I spontaneously coloured it.
I also took photos of some steps, but I'm really tired so I'll upload those tomorrow, phew.
Pledge $0 or more per month
Everyone
Pledge $0.01 or more per month
Patrons Only
All animals are equal; no "but"
$1 or more per month

∙ 6 patrons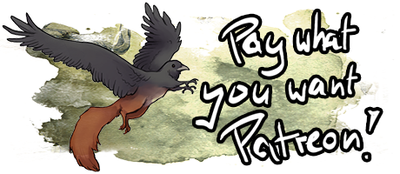 Rewards for everyone no matter how much money they pledge. I will constantly feed my Patreon with patron-only posts, such as:
-exclusive WIPs that I do not post elsewhere
-layered, full size .psd-files for digital artwork
-hi-res scans of traditional artwork if yo desired (shoot me an ask and I'll upload it)
-an ask box where you can ask all your art-related questions
-A suggestion box. I'll make a post for it every month and pick ONE prompt to draw a sketch from all the suggestions in the comments. You're basically crowdfunding sketch ideas.