"Yesterday's" Comic> The Empire Strikes Back adaptation
Star Wars: The Empire Strikes Back adaptation Dark Horse (February, 1997) originally published by Marvel in Star Wars #39-44, I have the novel-sized trade paperback, which I read so often I don't really need to read this to write the review. This will not only be a comparison to the movie but to the original adaptation. Dark Horse changed a few things. At least somebody did, but I'll explain in a moment. ADAPTATION/ORIGINAL EDITOR: Archie Goodwin ARTISTS: Al Williamson & Carlos Garzón ORIGINAL COLORIST: Glynis Wein DARK HORSE RE-COLOR: James Sinclair & Frank Lopez DARK HORSE COVER ART: Greg & Tim Hildebrandt LETTERER: Rick Veitch DARK HORSE EDITORS: Bob Cooper & Edward Martin III COLLECTION EDITOR: Scott Tice COLLECTION DESIGN MANAGER: Brian Gogolin By now we all know the story of Episode V, so let's get to the review. The art is very well done and with one exception they left that untouched. The change? Somewhere along the line Yoda was re-drawn to match his appearance in the movie. See, in the original collection I own Yoda was thinner, purple, and had white hair. I can understand why that was changed either here or the previous time Dark Horse reprinted this book as part of the Classic Star Wars series. The coloring may have been redone due to updating printing processes (that's my theory anyway) but it's a good recreation of what I remember of the original collection (that has gone missing but I know has to be around here someplace). The changes between the movie and the adaptation are minor, mostly dialog or "camera" positions. Luke doesn't hang off of the edge of that platform the way he did in the movie but it portrays the emotion of the scene as well as it can considering they most likely hadn't seen it yet. I don't know why Dark Horse didn't just adapt this movie themselves since they've already reprinted Marvel's version before but that's what they chose to do. At the back of the book are images of new scenes added for the Special Edition that looks like either concept art or somebody putting a lot of effort in the storyboards. Unless your curious to see old Yoda this adaptation reprint is probably the easiest to find. I may hold onto this one since it's in better shape than the paperback I own of the original adaptation. However, I chose not to get the Return Of The Jedi adaptation, probably because it was another reprint and I already own a very well read magazine adaptation and didn't want to spend the extra money. But we won't get to that until we get a few other books reviewed. I'm not kidding, I'm doing a pop-up comic book next week.
Pledge $0 or more per month
Everyone
Pledge $0.01 or more per month
Patrons Only
The Daily Review Set
$1 or more per month

∙ 0 patrons
At this level you get early access to the daily comic reviews. I do "Yesterday's" Comic (reviewing comics out of my longbox) and Today's Comic (what I bought recently) will be up as soon as I can. Both will be posted here as soon as I write them.
Feature Article Set
$5 or more per month

∙ 0 patrons
At this level you get early access to my longer reviews and commentaries, and will include the weekly article from my other website, The Clutter Reports..  This is also the first level to get access to a monthly update of BW operations either in written or V-Log form depending on what I decide at the time..
The Jake & Leon Set
$10 or more per month

∙ 0 patrons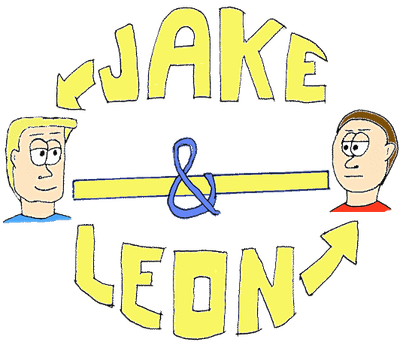 Early access to
Jake & Leon
 although admittedly that's sometimes hours before it goes up. Depends on life events. Each tier also gets you a spot on the upcoming "thank you" page but the higher the tier the higher up on the page.
The Other Art Set
$15 or more per month

∙ 0 patrons
Y
ou'll have early access to longform, downloadable comics, like
Captain Yuletide
, as well as other strips like
Captain PSA
 and other artwork before even deviantART, some of which will be treated more like articles when posted.
The Video Set
$20 or more per month

∙ 0 patrons
My goal is video a month. It could be a review, convention coverage, interview, or just a V-Log. You'll see it first. I may also do a special livestream for this level. More video tiers will be added as video production goals improves.