YOUR ANGEL HEALING TUNE UP FOR JANUARY 2018
This is a quick angel tune up just for you. We have asked for all 4 archangels from each of the watchtowers come in and allow healing to take place with angelic energy and love. You will feel when they have arrived. Signs and symbols drawn are given to me by these angels. No Reiki was provided during this session. I allowed my hands to be guided by theirs. We use chimes for this tune up to elevate your awareness during some of the hands movements and cleansing rest periods. I know you will feel this deep inside. After this angel tune up, you might feel tired and/or emotional. This angelic healing starts the moment you start it and it lasts for a good week. So I don't recommend a healing session again with angels until after a week or slightly more.
Pledge $0 or more per month
Everyone
Pledge $0.01 or more per month
Patrons Only
FAIRY GODMOTHER OR GODFATHER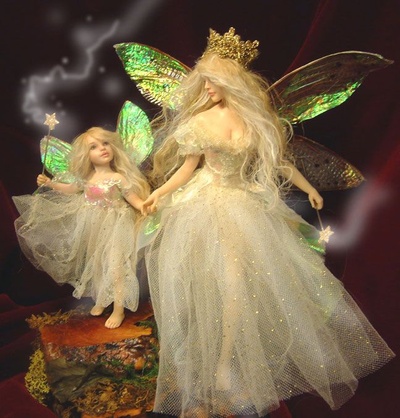 You are now a fairy godparent. You are going to sponsor learning, clearings, healings, workshops to the less fortunate in our group. $2 a month pledge will do that. What will you get in return? Let me know if you want your name placed on the Fairy List. You will know how much is in that pot, you just have to ask and a list with amounts, who it was given to and what it was used for will be provided. You will then get a 3 card spread monthly by me and you will also get 5 pendulum questions answered monthly. 1/2 off every workshop, if not free. Special inclusion into a lot of events just because you are so awesome and you are paying it forward. Thank you for being so special. I love you!
Angel Love- Monthly
1. Weekly Tarot - Recorded Messages for your workweek and weekend.
2. Upcoming event announcements  via Monthly vNewsletter.
3. Monthly - Recorded Reiki Box Activation Prayer for yourself or people you are asking for healing.
4. Random inclusion to events.
Love and Light Tier - Monthly
All of offerings from $3 level plus
1. Monthly Recorded Reiki Energy Tune-ups
2. Quarterly livestream long distance Group Reiki Virtual Circle.
Good Intentions Tier
All of offerings from Tier 1 and 2 plus...
1. Monthly - Recorded Angel Energy Tuneup.
2. Monthly - Recorded Reiki Angel Guided Meditation on specific universal designation by the Archangels.
3. Monthly - 3 question pendulum answer via email.
4. Special Mentions on Recorded Media.
Blessings Tier - Monthly Contribution
All of offerings from Tiers 1, 2 and 3 plus...
1. Monthly - Recorded Guided Meditation Access from Library.
2. Quarterly - Livestream Cystal Ball Gazing in Group Setting
3. Quarterly - Livestream surprise random gift drawing.
4. Monthly - Personal 1 card pull Angel Tarot Cards delivered to your email.
MONTHLY 1 HOUR LIVE ANGEL TAROT
This monthly fee guarantees you time with me for a 1 hour angel tarot reading plus Reiki session. My readings work on your questions. We find solutions to problems and make recommendations that you feel comfortable with. Reiki will deal with helping your past so that you can move forward with confidence. You get included in random events. 
SPIRITUAL DEVELOPMENT COURSE - Monthly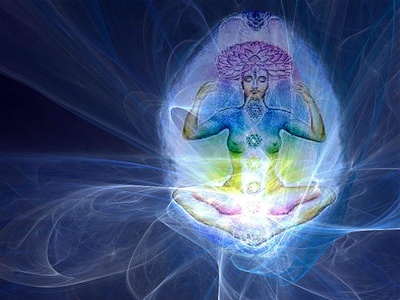 THIS SPIRITUAL DEVELOPMENT COURSE IF 6 MONTHS LONG and can run up to 10 months depending on your progress. It is an individualised and broad learning course for the newly awakened or those that feel they are missing something.  There will be deep discounts for all workshops not pertaining to this course that you might want to join. This course offers Usui Reiki 1 certification as part of the certification and as we go along, we might add modalities that we feel are needed through your journey.  There is live class  twice a month and access to videos and course materials as needed. There will be live demonstrations provided on designated dates. Clearings performed by me will be performed as needed as well as healing of any kind during this transitionary period. Every month we work on a part to make sure that the next step you take, there are no questions and you are in perfect balance, body, mind and soul. 
High Vibrations Tier - Monthly
All of Offerings from Tiers 1, 2, 3, and 4 plus...
1. Monthly - Live 30 minute group Reiki Healing Session - based on available schedule.
2. Monthly - Group Livestream Angel Tarot card pull mini reads.
3. Personal Monthly 3 card Angel Tarot Card Pull delivered to your email.
USUI REIKI 1 CERT - ONE TIME
USUI REIKI LEVEL I CERTIFICATION AND ATTUNEMENT
SPIRITUAL MENTORING - GIFT DEVELOPMENT
Plain and simple. You have gifts that need development. I can help you by mentoring you in your gifts, new or old and those yet to come. Every quarter we work on 1 gift at a time. And you get to enroll into one of the courses that we have designed for this mentoring platform.
This program will enable to you talk to me one on one during our follow up meetings. The tools you need to obtain spiritually and emotionally will be provided to in this mentoring. This is not a life coaching approach. This is a strict gift development mentoring. 
Angel Warrior - Monthly
All of Tiers 1-5 plus...
1. A conversation with Moira Livestream segments - answering subscriber questions twice a month with special mention as a proud sponsor of these segments.
2. Moira's Light Free Gift drawing every 6 months of membership.
3. Ability to vote on segment content.
4. Monthly Livestream Silent MeditationChakra Clearing with Moira.
Oracle Tier
All of the offerings of Tiers 1-6 plus...
1. Monthly - Personal 30 minute Tarot card Reading - Scheduling required.
2. Moira's Light Free Gift drawing every 4 months of membership.
3. Advertising spot on our vNewsletter.
4. Personal 30 minute long distance Reiki sessions via Zoom or FB Video Chat - Monthly. Swap with Angelic Healing Session. Swap with Angelic Block and detachment session.