ZeMarmot monthly report for September 2016: sprained thumb and left-hand drawing
[ English ­— français plus bas ]
The past month report will be short. Indeed Aryeom sprained the thumb from her drawing hand, as we already told a month ago.
 What we did not plan is that it would take that long to get better (the doctor initially said it should be better within 2 weeks… well she was wrong!). Aryeom actually tried to work again after 2-week rest (i.e. following doctor advice), but after a few days of work, the pain was pretty bad and she had to stop.
Later Aryeom has started working from the left hand. Below is her first drawing with her left hand: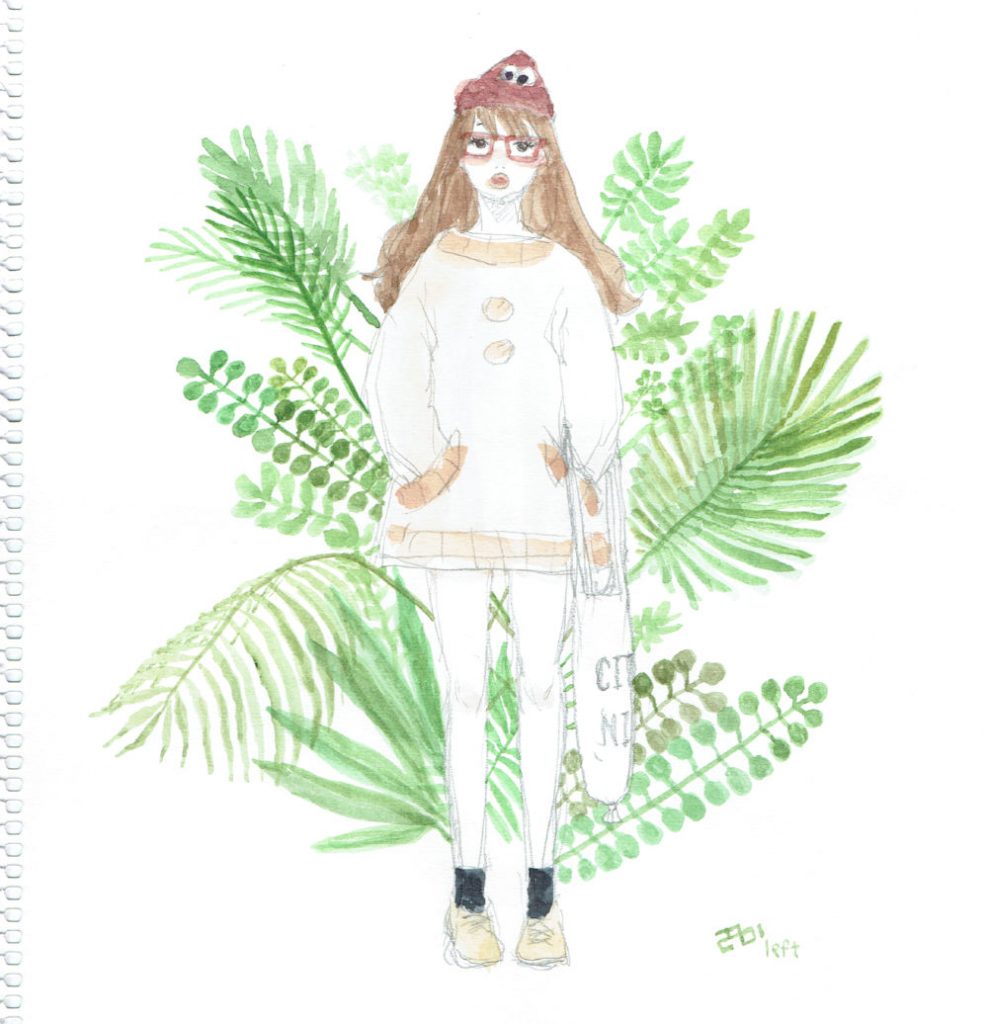 — Left-hand drawing by Aryeom for Simwoool magazine —

I personally think it is very cool but she says it is not enough for professional work. Also she is a few times slower with this hand for the moment. Yet for ZeMarmot, she started animating again with the left hand (wouhou!), but not doing finale painting/render. She is waiting the right hand to get better for this.
In the meantime, she has regular sessions with a physiotherapist and Friday, she'll do a radiograph of the hand to make sure everything is OK (since pain lasted longer than expected).
Because of this, the month was slow. We also decided to refuse a few conferences, and in particular the upcoming Capitole du Libre, quite a big event in France in November, because we wanted to focus on ZeMarmot instead, especially because of the lateness which this sprain generated on the schedule. We will likely participate to no big public event until next year.
Probably now is a time when your support will matter more than ever because it has been pretty hard, on Aryeom in particular, as you can guess. When your hand is your main work tool, you can imagine how it feels to have such an issue. :-/
Do not hesitate to send her a few nice words through comments!
Next month, hopefully the news will be a lot better.
[ Français ]

Le compte rendu du mois précédent sera court. En effet, nous vous l'avions déjà dit le mois dernier, Aryeom s'est fait une entorse du pouce droit, sa main principale. Ce que nous n'avions pas prévu alors, c'est que la guérison prendrait aussi longtemps. Le docteur lui avait annoncé 2 semaines pour reprendre, et donc Aryeom a recommencé à dessiner ZeMarmot après 2 semaines. Mais après quelques jours de travail, elle dut arrêter car la douleur était trop forte.
Plus tard, Aryeom a commencé à dessiner de la main gauche. Voici son premier dessin fait à la main gauche: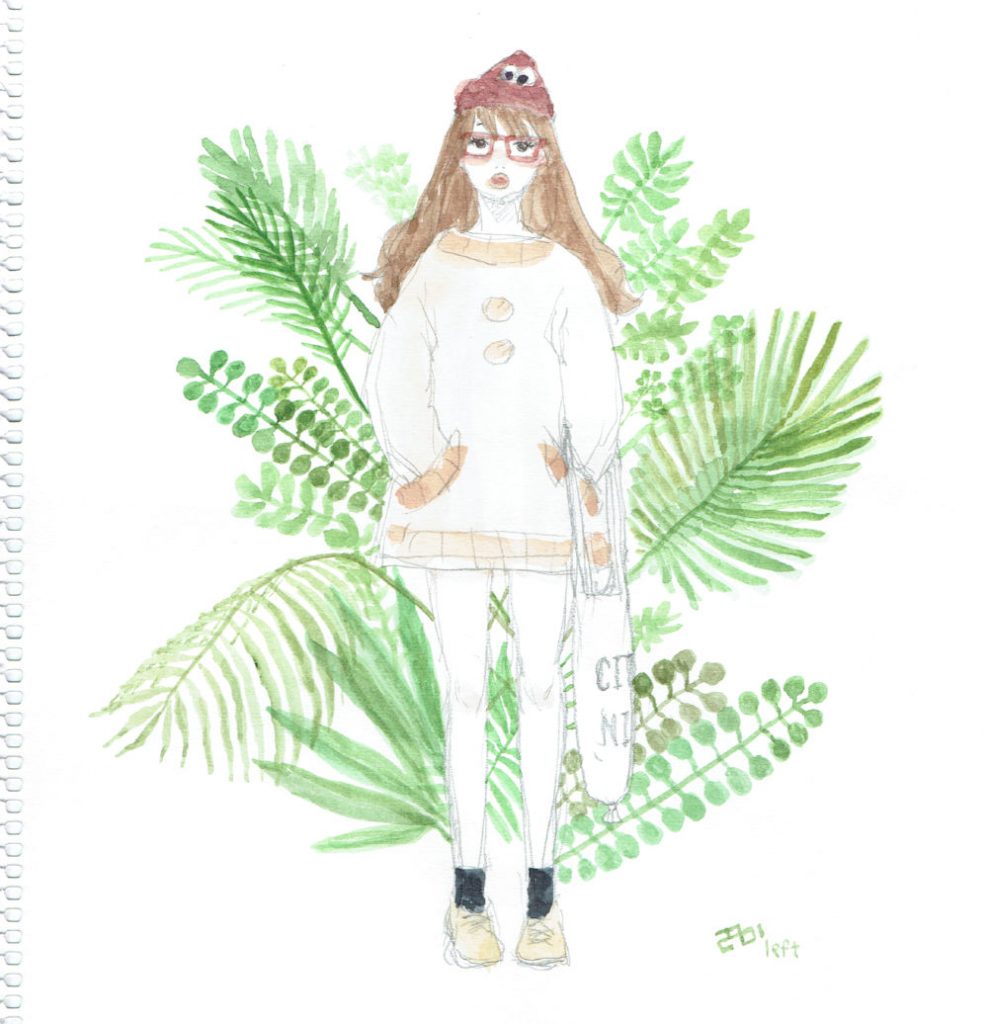 — Dessin de la main gauche par Aryeom, pour le magazine Simwoool —

Je pense qu'il est plutôt cool, mais elle dit que ce n'est tout de même pas de qualité suffisante et professionnelle. En outre, elle est plusieurs fois plus lente de cette main là. Cependant elle a tout de même repris l'animation de ZeMarmot, de la main gauche (wouhou!), mais pas le dessin et la peinture finaux. Elle attend que sa main droite soit en forme pour la peinture qui demande plus de précision que l'animation.
En attendant, elle voit régulièrement un kiné et vendredi, elle fera une radio de la main (pour s'assurer que tout va bien).
À cause de cela, ce fut un mois particulièrement lent. Nous avons aussi refusé quelques conférences, et en particulier le Capitole du Libre, un assez gros évènement à Toulouse, France, en novembre, car nous souhaitons nous concentrer sur ZeMarmot, surtout à cause du retard que cette entorse a généré sur notre planning. Pour cette raison, nous ne ferons probablement aucun gros évènement public jusqu'à 2017.
C'est dans ces moments là que nous espérons votre soutien plus que jamais. Ce mois-ci a été particulièrement dur pour Aryeom, comme vous le devinez. En effet quand votre main est votre outil principal, vous pouvez imaginer ce qu'on ressent dans ce genre de situation. :-/
N'hésitez pas à lui envoyer un petit mot gentil dans les commentaires!
Le mois prochain, nous aurons de bien meilleures nouvelles (on espère!).