Powder Rune
is creating illustrations and character designs
Select a membership level
The tip jar! Even the copper pieces are much appreciated.
Gain the ability to vote in standard polls!
 This kingdom just happens to be a democracy. 
Includes Discord benefits
Order an ale and tell some tales!
Vote in standard polls like any good, law-abiding citizen
Gain the ability to vote in NSFW polls!
Gain early access to NSFW drawings on Discord! (Everyone else will need to wait til they are publicly released on social media and view them there.)
Raise your tankard to your favorite maidens.
Includes Discord benefits
Welcome to the guild!
Vote in standard polls
Vote in NSFW polls
Early access to NSFW drawings on Discord
Gain the ability to claim Adventurer-level Loyalty Awards!
Gain access to HD downloads of all illustrations and WIPs on Discord!
If you're imaginative, anything can be a call to adventure!
Includes Discord benefits
About
Howdy!
Please call me
Rune!

I'm a digital artist who makes character art. My work has been heavily influenced by anime, video games, and tabletop RPGs such as Dungeons & Dragons.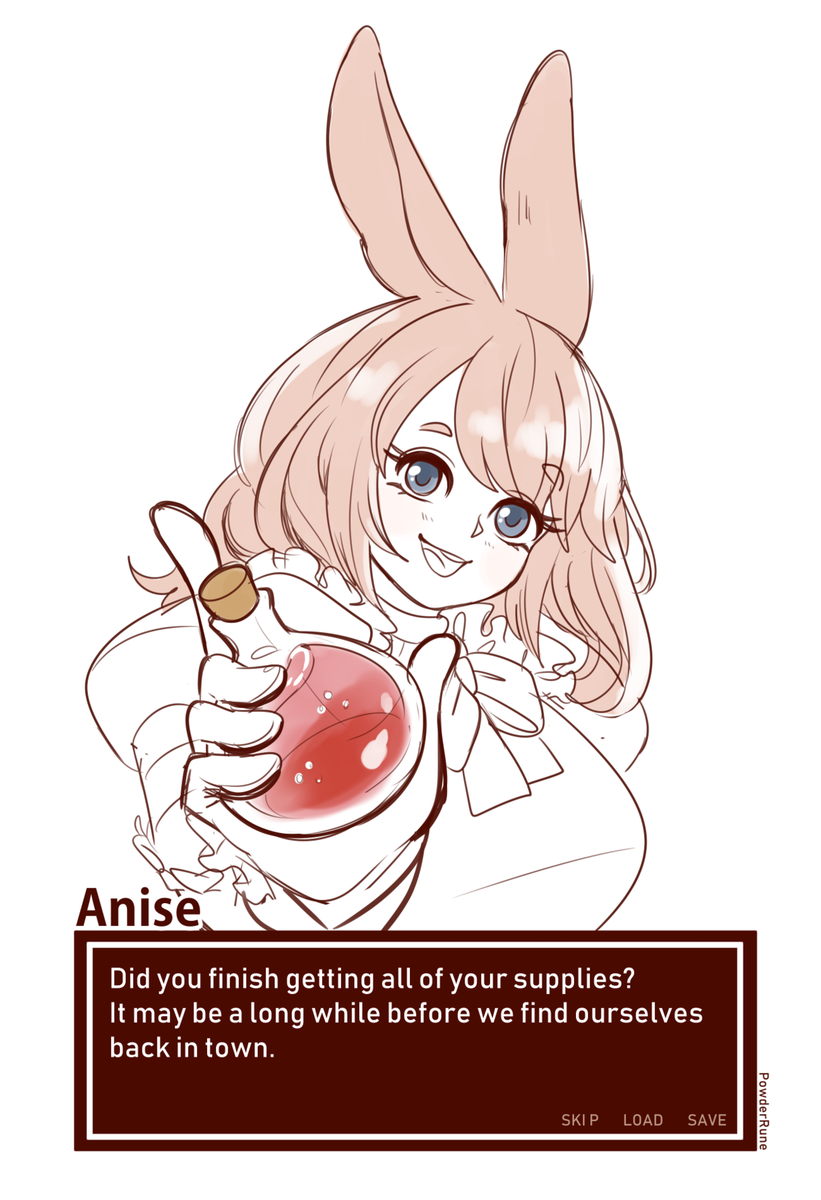 Why Patreon?
I'm using Patreon to help me build upon my fantasy setting and continue to create the fantasy characters & stories that I have always wanted to without worries. I'd love to show everyone my process, thoughts, inspirations, and invite all of my supporters to walk alongside me and enjoy this genre together.
Content
The purpose of this Patreon is to garner the support I need in order to move forward with my own dreams & aspirations with little to no stress. As such,
please note that my Patreon is a fancy tip jar
. I'll never stop drawing animal-eared girls and NSFW illustrations, but I have always longed to make more fantasy works. Thus, my goal is to have the majority of my Patreon consist of fantasy and OC development, and then have the rest of my interests sprinkled on top.
From me as an Artist, you can expect:

Character art & sketches
Character designs and concepts
Animal-eared cuties, kemonomimi, and monster girls
R-18 artworks
Original content polls, NSFW polls, and occasional fan art polls
Benefits for Patrons

While none of my works are exclusive, those who pledge will have:
1. Early access to my work.

Be the first to see illustrations! New works will be accessible by patrons first, then released to the public later.
2. More detailed commentary & insights on each creation.

I've always been hesitant to show too much of myself on social media, but I like to deliver a more personalized experience on Patreon. No more minimal, one-line, trogdolyte-level captions on my works such as "cat maid", "commission", or "anime tiddy"! Read about all of the juicy details instead!
3. Access to Discord benefits.

A private discussion channel and art streaming channel will become accessible on my Discord server! A few times a month, I livestream with the mic on and patrons can freely join me and chat. You must link your Discord account to Patreon in order to receive these benefits.

4. Higher priority for my commissions.

Whenever I open commissions I guarantee that
at least
50% of the available commission slots will be given to patrons. My commission info is available @
powderrune.carrd.co
5. Eligibility to claim Loyalty Awards if your pledge is $5 or more.
Loyalty Awards are "thank you" doodles from me for your continued patronage! See
this post
for more info.
6. The power to help curate NSFW content if your pledge is $20 or more.
New Hardware!
I could definitely use an upgrade to my drawing tools.
5 of 5
Become a patron to
Unlock 49 exclusive posts
Connect via private message
Recent posts by Powder Rune