Katie Weatherup
is creating Shamanic Content
Select a membership level
Within the Sphere!
Be within the sphere of my concern and that of my team of guides. I'll hold an active, shamanic-powered intention that you are well, thriving and enjoying great happiness. Free guided shamanic journeys, content and exclusive videos.  Patron-only healings.
Shamanic Illumination Healing and More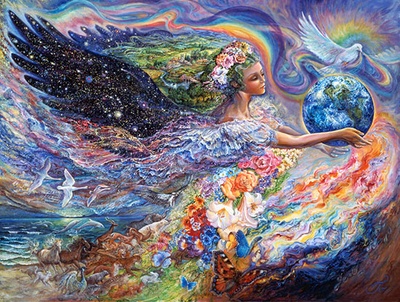 Awesome Supporter!
For those who want to support my work at a higher level! You get a special title and bonus points. Also, you'll get special consideration for any needs or requests!
About
Get shamanic content, shamanic activations and healings, plus an amazing team of guides on your side for just $1/month!

Thank you so much for stopping by!   If you watched the video, I'd be delighted to share a
shamanic healing/activation as a thank you gift
! Just send me a message with your email address to
[email protected]
and let me know you'd like to be included in the next Patron only shamanic journey.  It's my way of saying "thank you" for taking the time to see what I'm offering here.  You can see what topic is up next here:
https://handsoverheart.com/shamanic-healing/patreon/
I'm entering my 20th year of professional shamanic practice and it's been my full time gig for eleven years now. Prior to that, I worked as a mechanical engineer. To be honest, my engineering background of pragmatism, practicality, a focus on "what works" in complex systems (i.e. human beings) plus sustainability and efficiency informs my shamanic work.
Guided shamanic journeys, training material, and messages from the guides are a great way to help people strengthen their own direct, personal connection to the divine. And, more to the point, to come into right relationship with themselves and the world around them. My tag line is "Practical Shamanism for a Really Good Life that just keeps getting better!" and I have a great deal to share on the "how to" aspect of that subject.
If you subscribe on Patreon, at any level, you will be placed within the scope of my concern and support. While on a transpersonal level, I hope that all beings may be well, I must be invited to and in alignment to support an individual with my personal intent and shamanic team of guides. Becoming a patron of my work puts you within the circle of those people for whom I invite energy and shamanic support to flow.
My shamanic connection provides an incredible wellspring of information. In recent years, I've noticed turning away from inspiration for content because of the time and energy that goes into my directly paying work. My fondest hope with this endeavor is to create a win-win that allows me to develop exclusive content for people who want to receive it.
Want to check out more of my content before committing to signing up? I have lots of free material on my website at
www.handsoverheart.com
.
While there are special rewards for those who contribute at higher levels, it's my intent to offer most of the rewards to those who contribute at any level. A contribution of any amount matters to me and I want my rewards to reflect that fully.
On a personal note, your contribution adds to the gift of grace in my life. I'm delighted that my practice has thrived. I'm grateful for everyone who has been a part of that! Becoming a patron here helps me have enough money flow to add in things like freedom from credit card debt, paid vacation and sick time, and to money put away for retirement savings. I confess, I've fallen into the pattern of many inspired entrepreneurs wherein aspects of life balance are compromised for the work I love. I'm excited to start shifting that! Thank you so much for taking the time to read this!
Warmly,
Katie Weatherup
I will tune into each patron personally, each month, and send shamanic healing and support.

3 of 3
Become a patron to
Unlock 27 exclusive posts
Connect via private message
Recent posts by Katie Weatherup