Friday Gladheart
is creating Podcasts and how-to projects for Practical Witches
Select a membership level
Subscriber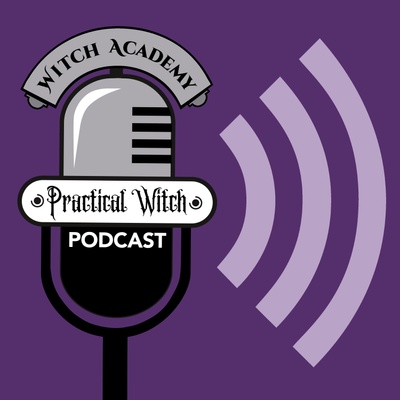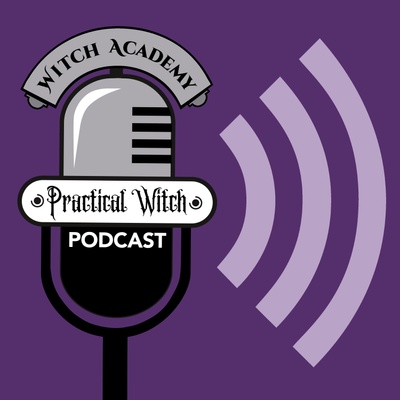 Listen to the weekly Practical Witch podcast with Friday Gladheart.
Plus - Join the monthly Tea & Tarot chat, view behind-the-scenes videos, and support the production of the next Practical Witch's Almanac and other titles currently being written

Includes Discord benefits
Behind-the-Scenes content
Academic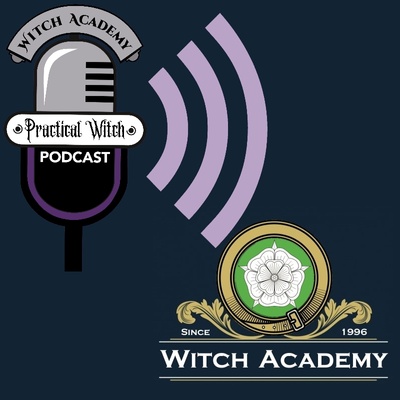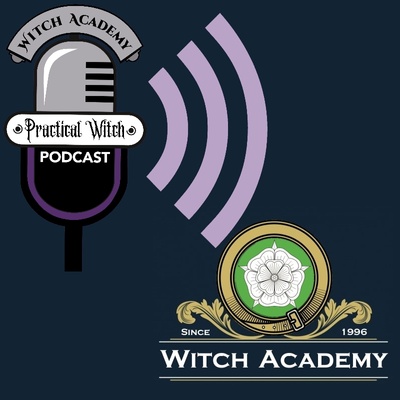 All the Subscriber Tier benefits plus Full-Access to WitchAcademy.org, the oldest online and highly respected academy for learning Witchcraft, Tarot, and Wortcunning online.  Founded in 1996 by Friday Gladheart, she will be your instructor (among others) for six of the core-curriculum classes.

Includes Discord benefits
WitchAcademy.org - Full Access Enrollment

Behind-the-Scenes content
Avid Academic
Everything from the Subscriber and Academic tiers, and a signed copy of The Practical Witch's Almanac along with any other books published by me during your patronage.  Invitation to exclusive chats and online events.

Includes Discord benefits
The Practical Witch's Almanac

WitchAcademy.org - Full Access Enrollment

Behind-the-Scenes content
Get a poster of this year's Wheel of the Year!
About Friday Gladheart
Hello Practical Witches and Friends!  My name is Friday Gladheart, author of The Practical Witch's Almanac, founder of
WitchAcademy.org
, and creator of an organic teaching garden and sanctuary near the Ouachita Forest in south-eastern United States.
How You Can Help
Now that I'm looking at my Crone years with practicality, I realize that time is running out to share everything I've learned in my practice and diligent study. It is now necessary to focus my efforts on projects that will invest in current and future generations of Witches such as the sanctuary and teaching garden, WitchAcademy.org, and writing almanacs and books. You can help so much by supporting me through Patreon!
When you support my Patreon, you have access to more intimate chat spaces with me, and have exclusive behind-the-scenes videos, along with the Practical Witch weekly podcast. Your support allows me to increase my focus on these creative magical pursuits and provide you the best content.
You'll find abundant content for those who have been around the Wheel of the Year a few times (intermediate and advanced) but you'll also find tons of content for newcomers and beginner Witches, or to refresh your path if you've been away for a while. My approach is very practical (of course), down-to-Earth, and sometimes humorous. I strive to
Uplift, Entertain, and Educate
.
Being a Patron
Every amount helps to keep me afloat with time to focus on creating the content you want. Whether you can spare $1 or $20, or if you need to adjust the amount you provide each month, I am deeply grateful for your support.
What You'll Discover
You'll get access to podcasts, books, downloads, blogs, images, and videos.  You'll also have access to my personal blog, where you'll find stories from my weird life.  In-depth communication with me through Discord chats and text messages allow me to get to know you, and provide you with the content you are looking for.  You'll also get to see experimental work on the teaching garden, and in the Practical Witch Apothecary, learning secrets of wortcunning you won't find anywhere else.
Who is Friday Gladheart?
My studies in natural magic began in the early 1980s, when I focused on sharpening my skills and knowledge in tarot, herbs, and meditation. By 1986 I had my dedication ritual, commencing a year and a day of diligent study into Wicca and Witchcraft before deciding that the path was the one for me. A year later I knew I'd found my home and proceeded with initiation. Over the next few decades, I have studied and practiced with a variety of covens (Alexandrian, Dianic,and eclectic) and have established two covens.
In 1996 I founded PaganPath.com, the oldest online and highly respected academy for Witchcraft. Recently the academy has moved to
WitchAcademy.org
in order to host instructors other than myself along with a diverse array of teaching media such as videos, chats, forums, podcasts, and more. With classes in Witchcraft, Wicca, Tarot, Wortcunning (herbalism/herbology), and much more, the academy has been described by Alumni as "the Harvard of Witch Schools".
For the past couple of decades or so, I've been creating
The Practical Witch's Almanac
, a unique magical planner for Practical Witches.
A few times a week I offer a variety of products and services to patrons of The Parlour in Hot Springs, Arkansas, providing apothecary creations from lip balm and muscle ointment to spell candles and custom perfumes.  Tarot and tea-leaf readings are offered on Fridays and Saturdays.
Over the years I have financially supported numerous services to the Pagan and Witchcraft community. These services include creating and hosting many dozens of websites for Pagan non-profits, directories for Witches, and websites for Witch and Pagan owned small businesses. To provide this support and still pay the electricity bill, I've had to take on numerous jobs, usually holding more than one at any given time. This, along with the many financial challenges life has thrown at me, has greatly reduced my ability to produce content while needing to work at numerous jobs at the same time.  I've minimized my life and bills, and your support through Patreon will greatly lighten the bulk of the remaining mundane load to allow me to create.
My content is inclusive
, LGBTQIA+ friendly, and may be perceived by some individuals to contain feminist and anti-racist material.
Become a patron to
Connect via private message
Recent posts by Friday Gladheart
How it works
Get started in 2 minutes