Pretend Gallery
is creating Art
Select a membership level
Pretender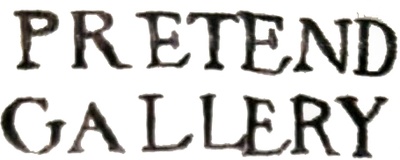 Once a month Pretend Gallery will invite you to a private social mixer, secret art shows, an invitation to collaborate, or to be a guest on our podcast. You will won't find these events on FB, IG, or any of those. 
About
Pretend Gallery is in a basement of a commercial building two blocks away from Echo Park Lake in Los Angeles, CA. Since 2012 we have made exhibitions, events, and in-house published art albums. We focus on event-based projects that use time, narrative, fiction, and humor. Traditional and experimental media are all fare game. We've worked with local and international artists. Our official podcast is called
Rated PG.
It aired on KPFK 90.7 FM and is now available on YouTube. Pretend Gallery is directed by me: Jonathon Hornedo. I pay for it with a full time food industry gig. I've been doing this for seven years. I'm in to win till the day I die. I'm an artist from Long Beach, California. My Dad is from Long Beach while mom is from Heredia, Costa Rica. I don't have a high school diploma or GED. However, I went to UCLA and they gave me a BA in Art. The program at UCLA is self-directed, so I thrived. Directing Pretend Gallery is an independent endeavor, so I thrive here too. I am an advocate for an art world where it is normal for artists to be in charge of their own careers, where there is no need to forfeit their inherent power in order to play the game. Maybe that's a fantasy. Or maybe that's already beginning to happen more and more. I can pretend. 
pretendgallery.com
Flow for operation expenses, paying artists, staff, and independent contractors. 
1 of 1
Recent posts by Pretend Gallery