Primo Cardinalli
is creating paintings, mostly
Select a membership level
Fuzzy Puppy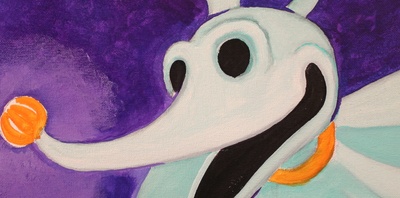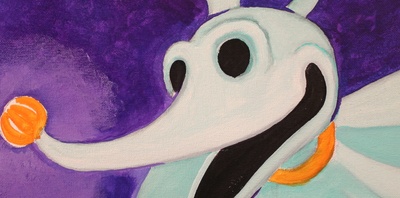 A buck a month? That's cool! You probably don't even know me! You'll help pay the bank fees and stuff. That is awesome! You guys are like all those extra fries in the bag, and who doesn't love those? Once I hit 12 of you guys here, or my stage 1 goal, I will send out a monthly gift rotating through the roster on this tier.
A Laurel and Hardy Handshake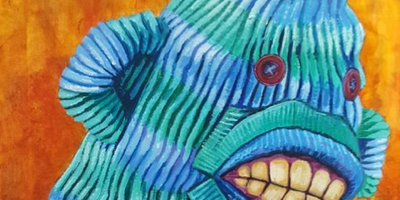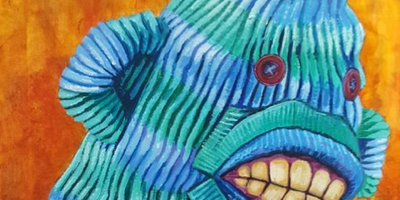 Laurel not included, but I will probably send you something groovy every once in a while (like an ACEO or mini print), or at least buy you a cup of coffee next time I see you.
Print of the Month Club
I will send you off a signed print every month in gratitude for your support.
About Primo Cardinalli
Hello Boils and Ghouls! Primo Cardinalli here. I want to take a moment to thank you for taking the time to wander through my little corner of the internet and see what I am up to. I am an old dog with a new trick as the saying goes... although I have been at this art stuff for ten years now (as of Nov. '17), still, I was 45 years old when I first called myself a "professional". I was in a bad place mentally and financially when I was 43 or 44 and my bestest buddy ever, Tommy Castillo, encouraged me to draw so that I would not be such an a$$hole. ( I really was stressed out... like ALL the time.) I had drawn as a kid, like kids do, on the walls with a crayon... but it fell away in my adult life. 

A year or so later, things had gotten even worse and I was forced to file bankruptcy. I was literally down to a coffee cup with pennies in it. No folding money. No silver coin hidden in the couch cushions. Pennies. I was about to have my electric shut off. I had lost my comic shop (where I met Tommy) and had nowhere left to turn except to my new hobby. I sat on a folding chair at a folding table and painted a scary clown on a folding easel... with an old watercolor set that Tommy had given me. Tommy put the painting on eBay for me and I got $40 for it, which was just enough to keep the lights on. 

Tommy was my mentor. Although mostly his teaching method with me was "It's wrong. Do it again.", I gained immensely by hanging out with him while HE painted.

Flash forward a few years... Tommy had moved to Florida and I was still residing in the frozen desolation commonly known as Pennsylvania. I was working a regular job-type-job and doing my art thing at night and running off to conventions on the weekends. Then I got hurt on the ice in Winter. I had two surgeries and spent three months bedridden, then another six learning to walk again. I still have issues standing and walking, and can no longer keep a regular job-type-job. As soon as I could after healing up, I moved to Florida so I could be around Tommy again. Sadly, he has since passed due to complications from his diabetes, but I am still sitting at the easel... all day... every day... to honor all that he did for me and to pursue the passion for art that he awoke in me. He was more than a friend or a mentor. He was my brother. You wouldn't be reading this if it hadn't been for him.

As you will see, I mostly paint monsters and dead things from the movies. I was, after all, a "monster kid" growing up in the late sixties and early seventies. Film has always held great interest for me. Before I opened my comic shop, I had managed video stores for around 15 years, so don't be too surprised if some cult movie characters or Golden Age of Hollywood actors show up here from time to time. 

Well, that's enough of this. Time to make art... 

Thank you for helping me keep the lights on while I do.


That should be enough to cover my basic utilities (electric, phone, and internet), which will allow me to divert some time and resources toward developing one of my intellectual properties: The Sock Monkey Attack Response Team (a platform to inform and educate the public about the imminent Sock Monkey Apocalypse), Anthony's Adventures in History (a series of kid's books), and Sister Ginger (a heroine that protects mankind from perils such as werewolves and giant bees) top the list.
1 of 1
Become a patron to
Unlock 14 exclusive posts
Connect via private message
Recent posts by Primo Cardinalli
How it works
Get started in 2 minutes