Princes of Darkness
is creating Princes of Darkness Mod for Crusader Kings III
Select a membership level
Thin Blood

Includes Discord benefits
Voting right on our Patreon

Patron-only posts and messages

Access to Developer Build of the Mod

Thank You on the Wiki Page, Steam Page, Paradox Forum Page and patrons.txt
Neonate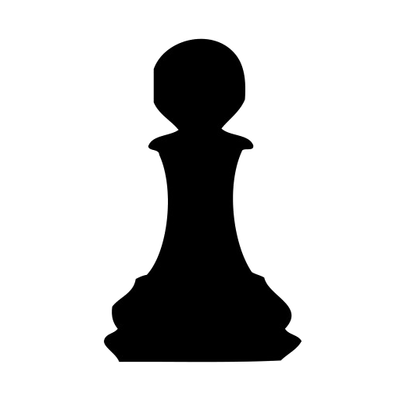 Includes Discord benefits
Voting right on our Patreon

Patron-only posts and messages

Access to Developer Build of the Mod

Thank You on the Wiki Page, Steam Page, Paradox Forum Page and patrons.txt

Your Character Name* is random VAMPIRE NEONATE COURTIER in the Mod
Ancilla
Includes Discord benefits
Voting right on our Patreon

Patron-only posts and messages

Access to Developer Build of the Mod

Thank You on the Wiki Page, Steam Page, Paradox Forum Page and patrons.txt

Your Character Name* is random VAMPIRE ANCILLA BARON in the Mod
About
The Dark Ages just got a whole lot darker. Play
Crusader Kings III
as an immortal vampire! Not some fledgling bloodsucker--you are the Prince of the city! Ghoul your courtiers and embrace new vampires to forge a dynasty to try to live forever!
This mod is inspired by the
World of Darkness,
Dark Ages: Vampire, Vampire: the Masquerade
, Vampire: the Requiem, etc...
---->
Download from Paradox Plaza
<----
---->
Subscribe on Steam Workshop
<---
In addition to our discord, we also have a thread on the
Paradox Plaza Crusader Kings III User Mods Forum
.
Frequently Asked Questions:

How will this money will be used?
This money will be used both to assist in the Mod's development (commissioning artists, licensing for assets, purchasing World of Darkness role-playing game books and novels, etc) and for motivating the developers.
Do I have to donate to play the mod?
Will any mod content be locked behind a paywall?

No, and it never will be. None of the Mod's content will be made exclusive to Patreon supporters. The Mod will release updates to Steam. However, Patreon supporters will get access to the developer build of the mod (warning: Hot Code!)
Regular Development Diaries will be posted to Patreon page.
Patreon supporters will be eligible to receive an exclusive role on our community Discord server. This includes access to exclusive text and voice channels.
Voting
Patreon supporters will also get votes in in Patreon to influence development of the Mod. The World of Darkness is gigantic and developers need community input to direct their focus. For instance, after developing Vampires should we develop Mages or Werewolves or some other supernatural type next? Patreon supporters will vote to determine over all focus of the Mod and other development questions. Some examples of voting decisions:
What path of Blood Sorcery should developers work?
What area Clan, Bloodline, Road or Path should developers be writing narrative stories ?
What area of the world should developers should developers focus?
What vanilla/DLC CK3 features should developers be integrating into the mod?
What kind of 3D assets should the developers be creating or acquiring?
Depending on your support tier, your own character may appear in the Mod. In particular a Patron War Bookmark designed for multiple play will have custom player character with holdings and power determined by patronage tier.
Patreon voting will replace our previous use of player surveys.
What will this mean for the mod?
Patronage will mean more: more art in the Mod which could include illustrations or 3D content, more developers working on the Mod and more frequent published updates of the Mod.
Do White Wolf and Paradox Interactive approve of this?
Princes of Darkness Mod is part of the
Dark Pack
, officially sanctioned World of Darkness Fan Activity. See:
https://www.white-wolf.com/dark-pack
Portions of the materials are the copyrights and trademarks of
Paradox Interactive AB
, and are used with permission. All rights reserved. For more information please visit
https://worldofdarkness.com.
Notice: This Mod is Princes of Darkness Mod Team material and is not official World of Darkness material.
Both
White Wolf
and
Paradox Interactive
have explicitly granted permission for this Mod. The Dark Pack license was expanded with this particular Mod in mind:
"
Mods to Paradox Interactive games: any mods you create using World of Darkness IP shall be governed by the Paradox Mod policy, which you can find here https://www.paradoxplaza.com/mod-static-info-ca.h...

"Please notice that Paradox is not always the owner of the intellectual property for a game that we publish, and therefore, Paradox cannot unconditionally allow modding to all games published by us. This also means that modding is only allowed for strictly non-commercial purposes. In case of a discrepancy between the mod policy and this Agreement, the mod policy shall take precedence.
"
Thank you for your interest and support!


Become a patron to
Unlock 10 exclusive posts
Connect via private message
Recent posts by Princes of Darkness
How it works
Get started in 2 minutes